Review
KLEVV BOLT XR DDR4 3600MHz CL18 Review — proof that RAM do not need RGB to look good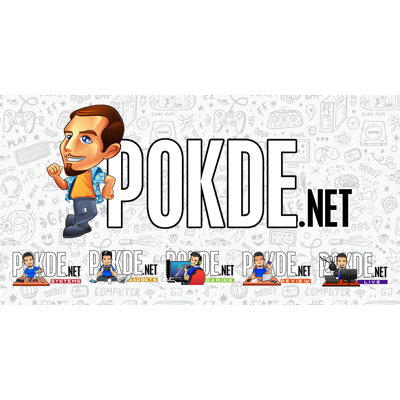 Overview
ESSENCORE serves up a nice affordable offering in the form of the KLEVV BOLT XR, delivering decent performance and a slight touch of overclockability in a pretty good looking package.
Limited Lifetime Warranty
16GB 3600MHz: RM319
32GB 3600MHz: RM609
Positives
+ Heatspreader looks great
+ Low-profile design should fit most builds
+ Capable of hitting 4000MHz without any manual adjustments
+ Affordable
Negatives
- Limited tuning potential
When we received the KLEVV BOLT XR DDR4, we were indeed quite interested by what they would bring to the table. Firstly, the price was more affordable than most of the RAM kits on the market right now. Then. firing them up on the bench rig and we found that they sport SK Hynix DJR memory ICs… I haven't tested those yet, so let's see if they are any good for overclocking. Well, here goes!
Packaging
As the KLEVV BOLT XR is KLEVV's more affordable offering, the packaging does reflect it. Coming in a blister pack, the KLEVV BOLT XR is flaunted right at the front of the packaging, so you do get to see what you are getting.
Over on the back you get a few more highlighted features, but that's about it. KLEVV expects you to rip the packaging apart, so this might come as a disappointment to those who like to keep their PC parts' packaging to commemorate the amount of cash they just spent.
Appearance
The KELVV BOLT XR goes for a simple yet functional aesthetic, with a nice gunmetal-bronze aluminium heatspreader to dissipate the heat from the memory ICs under it efficiently. It's also relatively low profile to ensure compatibility with more systems.
To add some points to the overall styling of these RAM sticks are these plastic inserts that has "Creative Evolution KLEVV" engraved into one end of the insert.
Specifications
KLEVV BOLT XR DDR4-3600 CL18
| | |
| --- | --- |
| Memory dies | 8Gb Hynix DJR |
| Frequency | 3600MHz |
| Primary Timings | CL18-22-22-42 |
| Voltage | 1.35V |
| Capacity | 8GB x 2 |
| Dimensions | 36.7(H) x 138(L) x 7.5(W) mm |
Test Machine
Overclocking
Out of the box, the timings are pretty loose, although that's a common sight for SK Hynix-based memory at this point. The looser timings also ensure compatibility with both Intel and AMD systems, which is important so that users can just buy the KLEVV BOLT XR, chuck them into the PC, flip on the XMP profile and get going.
To start things off, we had to make sure that the RAM was stable at default XMP settings. As you can see, it is stable for up to 400% MemTest, which is pretty much the baseline for system stability.
Tuning things up, we managed to get all the way to 4000MHz CL18 at 1.45V, which is pretty good. It runs stably here, without a single manually adjusted timing. Pretty nice to get some faster memory off the bat. However I didn't manage to tighten timings here.
At 3800MHz, tightening the timings down to CL16 was possible, but the rest of the timings weren't as flexible as what we have seen in previous RAM kits we have played around with.
We also tested 4100MHz and 4200MHz, and the 4100MHz CL18 settings were enough to pass 200% MemTest, which means that we are quite close, and we probably just need to put in a bit more time to tune it to achieve MemTest 400% stable. 4200MHz CL18 was good enough for AIDA64 too, which indicates that you can probably push the KLEVV BOLT XR to higher speeds if you had the time to slowly dial in the settings.
Conclusion
Priced at RM319, the KLEVV BOLT XR is a relatively inexpensive kit of RAM that should satisfy most but the most discerning enthusiasts. It looks great without having to slap on a ton of bling, and it also easily hits 4000MHz without any effort at all. I must say that I am quite pleased with the KLEVV BOLT XR, although it might take a bit more effort to push them to higher clocks.
Our thanks to ESSENCORE for sending us the KLEVV BOLT XR for review.