LG Malaysia Unveils Objet Collection Of PuriCare Self-Service Tankless Water Purifier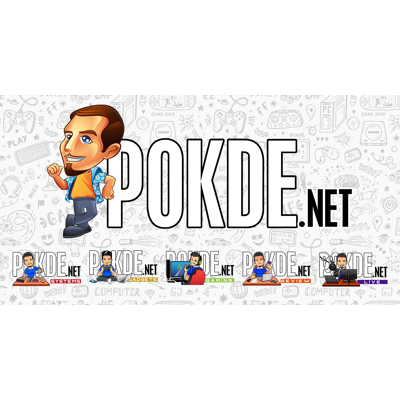 LG Malaysia Unveils Objet Collection Of PuriCare Self-Service Tankless Water Purifier
LG Electronics Malaysia today introduced the new lineup of PuriCare self-service tankless water purifier, which dons the Objet Collection sub-brand the company reserves for modern interior-inspired designs. The new lineup comes in five colors: Calming Cream White, Calming Beige, Calming Pebble Grey, Calming Pink, and Calming Cream Sky, all sharing the same tall and sleek design lines to blend into modern living spaces.
"This latest tankless water purifier adds significance in modern homes that not only refreshes the family's well-being, but refreshes the nuance of the abode," Justin Choi, Managing Director of LG Malaysia said. "LG PuriCare Self-Service Tankless Water Purifier | Objet Collection epitomises LG's commitment to redefining everyday essentials. We've ingeniously combined cutting-edge purification with captivating design, crafting an appliance that not only provides clean water but also enhances the ambiance of homes."
While aesthetics is the main selling point of this lineup, the essential part of LG's water purifier technologies remain. That includes a 4-stage All Puri Filter System that removes 9 types of heavy metal, 99.99% of norovirus and other contaminants. It's also connected through the LG ThinQ app for readily accessible controls.
As for the controls, the PuriCare offers three hot water temperature modes (40°C, 75°C, 80°C) on top of ambient and cold water, with water volume ranging from 120ml to 1000ml. The nozzle is retractable based on the cup dimensions to minimize spills or splashing – helps to reduce the risk of scalding from hot water.
LG has opted for a subscription-based model (dubbed Self-Service Filter Subscription) that delivers new filters to customers' location every 6 months, where users can simply install it right away by the twist-and-pull mechanism that enables quick swapping. It also comes with automatic 10-minute UV sterilization every hour for the entire length of its operation to keep water hygienic.
The company's pricing structure includes outright purchase, which starts at RM3,200 for the 2-year self-service filter subscription, or alternatively, full 5-year or 7-year subscription model is available for a monthly charged fee ranging from RM60 to RM110 per month. Cream White, Calming Beige, Calming Pebble Grey variants are now available; with Calming Pink and Calming Cream Sky to follow in October this year.
Pokdepinion: Very clean looking, with some feature that I think is pretty well thought-out.