Review
PNY GeForce RTX 4070 XLR8 Gaming VERTO EPIC-X RGB Triple Fan Review – Sticker Shock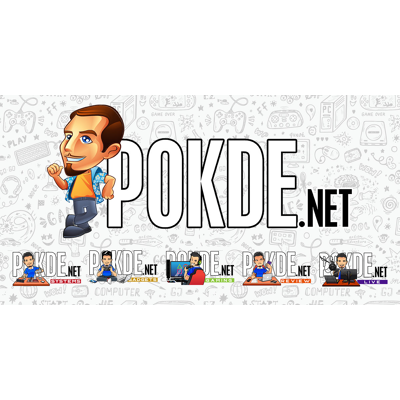 Overview
PNY's XLR8 VERTO flavored RTX 4070 is here to sit on our bench rig - we evaluate its performance, and its value.
Positives
+ Low noise
+ Power-efficient
+ RGB customization
+ 8-pin PCIe connector maintains PSU compatibility
Unboxing
Unsurprisingly for the PNY GeForce RTX 4070 XLR8 Gaming VERTO EPIC-X RGB Triple Fan – it's the same package like the PNY XLR8 RTX 4060 Ti VERTO card, with accordingly updated GPU model number and specs.
The box itself contains just the GPU and installation guide; as part of the deal you're also getting a Slev.30 ATX 24-pin braided connector as a freebie.
Appearance
The cooler design is exactly the same as the XLR8 RTX 4060 Ti we previously reviewed – in fact, the dimensions of the card, at 305 x 119 x 40mm, is the exact same as the 4060 Ti. Given that the cooler already had massive thermal headroom cooling the 160W card, we expect the 200W TGP to not be an issue for this 2-slot, triple-fan GPU.
The top side is also largely similar, with the 8-pin connector sitting at the middle of the card's length. The PCB only occupies half the card's length, leaving the other half for flow-through cooling.
A very clean looking bottom-end, although I do wish the fan headers from the top side are moved over to this side so cables can be obscured from plain view.
No surprises here, still: the MLCCs (capacitors behind the GPU die) are hidden behind the backplate, and a huge cutout provides flow-through cooling for the third fan to work with.
Much like all NVIDIA RTX 40 GPUs so far, you're looking at three DisplayPort 1.4 outputs and a single HDMI 2.1 output capable of delivering high refresh rate 4K resolutions for those displays that can handle it. The perforations are solely for looks and serves no purpose for cooling.
This card provides two RGB zones, the first at the front in the "X" pattern, and the second one located at the top illuminating the "XLR8" logo. Both are configurable in the VelocityX VERTO app as needed.
Specifications
PNY GeForce RTX 4070 XLR8 Gaming VERTO EPIC-X RGB Triple Fan
GPU Core & VRAM:
NVIDIA GeForce RTX 4070
GPU Core Variant
AD104-250-A1
Microarchitecture
Ada Lovelace
Process Node
TSMC N4
Transistors
35.8 billion
Die size
295mm²
Streaming Multiprocessors (SMs)
46
CUDA Cores
5888
Tensor Cores
184
RT Cores
46
Cache
36MB (L2)
VRAM Configuration
12GB GDDR6X 192-bit
Memory Bandwidth
21Gbps, 504.2GB/s peak
Add-in board:
PNY GeForce RTX 4070 XLR8 Gaming VERTO EPIC-X RGB Triple Fan
Base/Boost Clock
1920 / 2520 MHz
TDP
200W
Recommended PSU
650W
Dual BIOS Mode
No
Display Outputs
3x DisplayPort 1.4
1x HDMI 2.1
*Max output resolution: 7680×4320 (8K) @ 120Hz via HDMI 2.1
Power Connector
1x PCIe 8-pin connector
Bus Interface
PCIe 4.0 x16
Dimensions
2-slot, 305.1 x 119.4 x 40 mm
Test System
Performance
All benchmarks are done in out-of-the-box settings, unless otherwise specified. Games are tested under these settings (upscaling features such as NVIDIA DLSS, AMD FSR or Intel XeSS are turned off):
Forza Horizon 5 (RT ON)
Maximum settings (all settings maxed out to EXTREME preset when available, Ray Tracing set to EXTREME).
Forza Horizon 5 (RT OFF)
Ultra High preset – Ray Tracing turned off.
Red Dead Redemption 2
All settings set to ULTRA – slightly higher quality over 'Favor Quality' from the in-game settings slider.
Shadow of the Tomb Raider (RT ON)
HIGHEST preset. RT Shadows set to ULTRA (which overrides default Shadow settings).
Shadow of the Tomb Raider (RT OFF)
Same as the previous run – with the exception of RT Shadows turned OFF, with Shadow settings set to ULTRA instead.
F1 2022 (RT ON)
ULTRA HIGH preset. Ray Tracing is set to HIGH under this preset.
Synthetic Benchmarks
We picked the closest competition available for the XLR8 RTX 4070: first off is the NVIDIA GeForce RTX 3080 Ti Founders Edition; and the second one is the sibling card in the form of VERTO Dual Fan. We observed some extremely minor but consistent wins for the XLR8 triple-fan model over the VERTO dual fan model, though one should know in this case it is A, synthetic; and B, the margins are small enough to be considered negligible in virtually all cases.
Gaming – 4K (3840 x 2160)
Comparing the two PNY RTX 4070 cards has revealed some rather interesting results. Technically, both are using the exact same GPU silicon (AD104), so the performance should be just about the same. We do think the numbers are still within run-to-run variances, and other factors such as drivers and game updates could skew the numbers ever so slightly. In comparison to the RTX 3080 Ti however, the XLR8 RTX 4070 generally kept up with the older card with some exceptions.
Gaming – 1440p (2560 x 1440)
Moving on to 1440p – the XLR8 4070 has emerged in front based on Forza Horizon 5's results; run-to-run variances still apply to the VERTO-branded sibling. Only in F1 2022 has the RTX 3080 Ti gained a convincing win, thanks to its RT cores that simply packs more grunt (despite being last-gen).
Gaming – 1080p (1920 x 1080)
Same story: not counting the outlier that is RT-less Forza Horizon 5, the XLR8 4070 managed to stay alongside the Ampere card. Keep in mind, the RTX 4070 only consumes 57% of the RTX 3080 Ti's power for same performance, and that's without DLSS3 getting involved. Of course, DLSS3 requires explicit game support – so that depends on the kind of games you play, and whether AI-generated frames is something that you want instead of just native frames.
Thermals
We put the XLR8 RTX 4070 to the thermal stress test to see how it performs. Two tests: the brute-force Furmark test, and Time Spy Extreme 10-loop run to simulate gaming-like scenarios (as it pushes VRAM harder).
No sweat: the triple-fan, dual-slot cooling system exceled the cooling performance here, with the GPU core staying at just 68°C after the initial 2 minutes. The fans do briefly kick into 1,000RPM before stepping down to ~650RPM, raised to 700RPM, stayed there and gradually settled at 1,200RPM over the rest of the 10-minute run. We observe no obvious noise beyond the noise floor of our office thanks to its low fan speeds.
Time Spy Extreme provides a look on how GPUs behave in terms of thermals when it encounters a more "bursty" workload, such as gaming. We let it run for 10 loops (roughly 9-10 minutes), and here we see VRAM peaked at 78°C, while the GPU topped out at 69°C – far from reaching the 83°C thermal limit imposed by NVIDIA's silicon. Fan behavior are largely similar, short for the fans kicking in early in the benchmark preparation phase (~30 seconds earlier, not presented in this chart).
Software
The VelocityX VERTO is PNY's software of choice to manage the graphics cards. There's an assortment of options available, including fan control (curves included), overclocking with automatic OC Scan feature, as well as RGB controls. There's also 5 custom profiles assignable if you're into that sort of thing as well.
Warranty
For warranty, it's managed by Fusion Tech Supply Sdn Bhd (PNY's local distributor) – as long as you see the yellow sticker pictured above. Alternatively, you can contact PNY Malaysia to handle RMA-related issues.
Conclusion
We've previously already reviewed a few RTX 4070 cards, but the general theme is the same: the silicon is extremely efficient when compared to the outgoing RTX 3080 Ti, which could be a big deal if electricity bill is one of the concerns of building and running a PC. You also don't need to deal with 12VHPWR cables since it runs a single PCIe 8-pin – a plus for PSU compatibility and budget savings. Which, on that note…
You're looking at a RTX 4070 that will cost you RM3,149 – not the most expensive RTX 4070 variants out there, but this class of silicon generally has seen better days when it comes to value and pricing. Team Green is not in the mood of slashing prices these days, and we're still waiting for AMD or Intel's response to see if they can mount competition in this segment.
However, if the dual-fan VERTO is not quite your cup of tea, or you prefer the lesser noise, or even just that plain bling – the PNY GeForce RTX 4070 XLR8 Gaming VERTO EPIC-X RGB Triple Fan will likely be the one card to consider for your next upgrade/build.
Thanks to PNY Malaysia for providing us the PNY GeForce RTX 4070 XLR8 Gaming VERTO EPIC-X RGB Triple Fan for this review.