Review
PNY GeForce RTX 4060 Ti 8GB XLR8 Gaming VERTO EPIC-X RGB Triple Fan Review – Wrong Chip, NVIDIA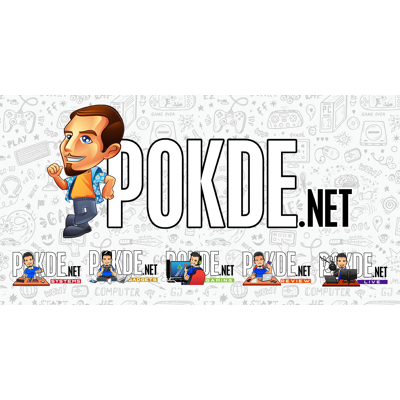 Overview
The PNY GeForce RTX 4060 Ti 8GB XLR8 Gaming VERTO EPIC-X RGB Triple Fan: as the name implies, this is a triple-fan card cooling a 160W GPU under it. Let's see how it performs.
Positives
+ Dual-slot design
+ Decent RT performance
+ Power-efficient
+ Near-silent
Negatives
- Gen-on-gen improvement is rather underwhelming
- Loses out on value
Unboxing
So, the PNY GeForce RTX 4060 Ti 8GB XLR8 Gaming VERTO EPIC-X RGB Triple Fan – seemingly infinitely long names aside, this GPU comes with standard XLR8-branded packaging. As depicted in the image – RGB is a given.
Inside the box you get the GPU itself and a quick install guide; however, this time around PNY Malaysia has also included a redeem card, which allows you to pick any of the 6 Ubisoft-made titles alongside the newly-purchased GPU. (Details here.)
Appearance
As with all XLR8 models so far, this is a triple-fan model – evidently, the density of cooling elements such as fan blades and heatsink fins are lesser than that of, say, XLR8 RTX 4070 Ti or XLR8 RTX 4090. These two models feature wider fan blades commonly associated with better air pressure (useful for forcing air against tight gaps between heatsink fins), which is not the case for this RTX 4060 Ti – as the fins are less dense, you can get away with less air pressure required.
On the top side the card reveals itself as a dual-slot card – likely the thinnest you can go these days. The PCB only occupies half the shroud's length, which means the 8-pin PCIe connector is effectively sitting in the center of the shroud. On the left you have two fan headers, coming in black and white colored ones, apparently.
Down the bottom, it's clean. One does wonder if moving the fan headers downwards would improve the overall look of the card, given the fan cables are individually color-coded.
Here at the backplate of the GPU, first: the GPU silicon is entirely covered, leaving backside and its MLCCs (capacitors that sits right behind the silicon) hidden; the extra length over the PCB also provided a big flow-through area for the third fan to push the air straight through the heatsinks.
Standard ordeal for the I/O: three DisplayPort 1.4 and a single HDMI 2.1, which is responsible for high-refresh rate 4K displays. The PCIe bracket also differs from its more powerful cousins – even the standard VERTO RTX 4070, and it looks like the ones you see on blower-style coolers, which isn't much of a thing these days. Of course, this is all for aesthetics, as the GPU do not use blower fan designs.
Like all XLR8-branded RTX 40 models before it, you have two RGB zones: one on top (as part of the XLR8 logo), and the other in the front with the "X" pattern spreading out from the center fan. Each of two zones are customizable through the VelocityX VERTO app as needed.
Specifications
PNY GeForce RTX 4060 Ti 8GB XLR8 Gaming VERTO EPIC-X RGB Triple Fan
GPU Core & VRAM:
NVIDIA GeForce RTX 4060 Ti 8GB
GPU Core Variant
AD106-350-A1
Microarchitecture
Ada Lovelace
Process Node
TSMC N4
Transistors
22.9 billion
Die size
188 mm²
Streaming Multiprocessors (SMs)
34
CUDA Cores
4352
Tensor Cores
136
RT Cores
34
Cache
32MB (L2)
VRAM Configuration
8GB GDDR6 128-bit
Memory Bandwidth
18Gbps, 288GB/s peak
Add-in board:
PNY GeForce RTX 4060 Ti 8GB XLR8 Gaming VERTO EPIC-X RGB Triple Fan

Base/Boost Clock
2310 / 2535 MHz
TDP
160W
Recommended PSU
550W
Dual BIOS Mode
No
Display Outputs
3x DisplayPort 1.4
1x HDMI 2.1
*Max output resolution: 7680×4320 (8K) @ 120Hz via HDMI 2.1
Power Connector
1x PCIe 8-pin connector
Bus Interface
PCIe 4.0 x16 (x8 electrically)
Dimensions
2-slot, 305 x 119 x 40 mm
Test System
Performance
All benchmarks are done in out-of-the-box settings, unless otherwise specified. Games are tested under these settings (upscaling features such as NVIDIA DLSS, AMD FSR or Intel XeSS are turned off):
Forza Horizon 5 (RT ON)
Maximum settings (all settings maxed out to EXTREME preset when available, Ray Tracing set to EXTREME).
Forza Horizon 5 (RT OFF)
Ultra High preset – Ray Tracing turned off.
Red Dead Redemption 2
All settings set to ULTRA – slightly higher quality over 'Favor Quality' from the in-game settings slider.
Shadow of the Tomb Raider (RT ON)
HIGHEST preset. RT Shadows set to ULTRA (which overrides default Shadow settings).
Shadow of the Tomb Raider (RT OFF)
Same as the previous run – with the exception of RT Shadows turned OFF, with Shadow settings set to ULTRA instead.
F1 2022 (RT ON)
ULTRA HIGH preset. Ray Tracing is set to HIGH under this preset.
Synthetic Benchmarks
Synthetic benchmarks is first: we pitted the RTX 4060 Ti against its closest price-competitor right now, the AMD Radeon RX 6700 XT, and the RTX 3060 VERTO (non-Ti) is included as reference. We're looking at neck-and-neck performance between the RTX 4060 Ti and the RX 6700 XT, with the exception of ray tracing. Granted, the RTX model also comes with significantly narrower 128-bit memory bus, so let's see how does that translates to actual framerates.
Gaming – 4K (3840 x 2160)
Something worth nothing before we begin the comparison: the AMD GPU currently sells for around RM400 cheaper than the PNY XLR8 RTX 4060 Ti on average. The numbers presented here has given the RTX card a rather questionable case in terms of value – although ray-tracing bound scenarios such as F1 22 has obviously given the 4060 Ti some proper advantage thanks to its much newer RT cores.
Gaming – 1440p (2560 x 1440)
Similar trend here: without ray tracing's involvement, the RTX and Radeon card are right about on the same ballpark in terms of performance – although there are marginal wins for either side depending on each game and their respective optimizations for each GPU vendors. Big wins for the RTX 4060 Ti when it comes to ray tracing, of course.
Gaming – 1080p (1920 x 1080)
Once again, the margins between the two cards are highly similar down to each game and graphics settings. That's despite the RTX 4060 Ti only coming with 8GB of VRAM – the other two in this chart comes with 12GB (and wider 192-bit bus). Keep in mind though, future games may not be so kind to GPUs with 8GB of VRAM, but you should be just fine, or perhaps barely, with the games today.
Thermals
For this test, we put the GPU through two types of stress test: Furmark for more sustained loads (i.e. rendering), and Time Spy Extreme to simulate heavy gaming scenarios, where loads can vary at various stages.
Oddly, this PNY GPU lacks the memory temperature sensor so that's something we can't judge given the data available from HWiNFO64 (our monitoring tool of choice). That aside, you're looking at a very well-cooled GPU, with average core temperatures around 66°C. Power draw seems to be slightly less consistent though, with the figures drifting a few watts under and over each second, but it's not an issue in practice.
As for fan behavior, the fans immediately kicked into more than 1100RPM, which ends up even higher than the fan speed it ultimately settled on through the 10-minute Furmark stress test. That however only lasted a second, before it dipped to slightly over 600RPM, climbs slightly, stays on 700RPM briefly, and slowly climbs itself to settle at around ~1050RPM. We consider this on the low side of fan speeds in general.
The power, temperatures and fan speeds all exhibited more variance under the Time Spy Extreme stress test (10 consecutive runs), which ended up stressing the GPU more than the Furmark test – a tad bit unusual. Fan speeds in this case peaked at 1100RPM before slowing down ever so slightly past the halfway mark, though it's not something that will be noticeable by any human eye. It's likely that the variance over power draw has affected the fan behavior as presented here.
Software
The software responsible for the GPU's tuning is PNY's VelocityX VERTO – here you're offered with options for GPU tuning, overclocks, custom profiles and various RGB control options. There's also the OC Scan option for when you need that extra bit of graphics horsepower, but you can completely run the GPU without the software just fine.
Warranty
PNY GPUs here in Malaysia will be managed by Fusion Tech Supply Sdn Bhd (PNY's local distributor) for warranty-related matters – you're eligible as long as the yellow sticker (as seen above) is seen on the box packaging.
Conclusion
Frankly speaking, the RTX 4060 Ti in general is an oddity among the RTX 40 releases so far. The whole generation started out with a bang in the form of RTX 4090 bringing in huge improvements, but it seemed like that momentum has completely lost in the midrange, leaving this card performing more like a non-Ti model than a Ti model. Given the TDP (160W here vs. 200W on the RTX 3060 Ti, or 170W on RTX 3060), it makes even more sense that this GPU perhaps should be called "RTX 4060" instead.
PNY is asking for RM2,145 for this GPU, but let's put in some context. RTX 3060 Ti, oddly enough, sells for around the same price right now (and sometimes even more expensive); so the new card does end up ever-so-slightly cheaper depending on which AIB model you're looking at. However, AMD's offering has undercut significantly with the RX 6700 XT – if you can forego the lack of RT performance.
NVIDIA's sales pitch for this generation is largely revolving around DLSS3, their frame-generation tech – but not every game supports it right now, and certainly older games don't. If you happen to own a RTX 3060 Ti right now, skip this. As for RTX 3060 owners, the reduction in VRAM capacity also hurts the RTX 4060 Ti's chances in the future, as games are using even more VRAM with the possibility of exceeding 8GB these days. If value is your absolute concern, AMD's offering should be very enticing.
One does wonder, why does NVIDIA name this silicon as 'RTX 4060 Ti' anyway?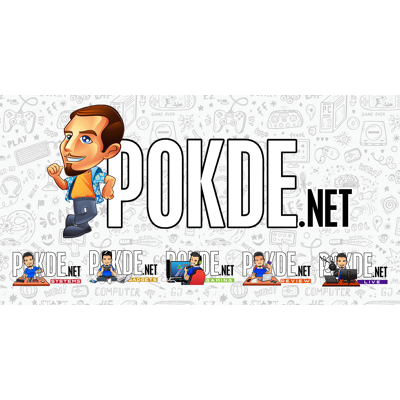 Thanks to PNY Malaysia for providing the RTX 4060 Ti XLR8 VERTO EPIC-X RGB for this review.