Review
PNY GeForce RTX 4070 12GB VERTO Dual Fan Review – Efficiency Does Not Come Cheap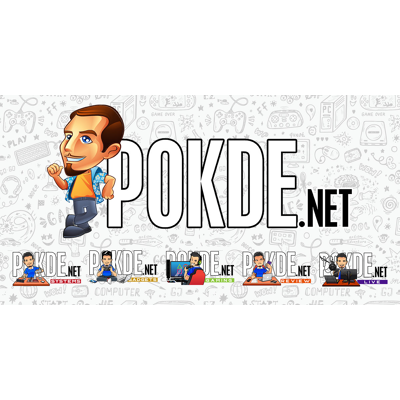 Overview
The PNY GeForce RTX 4070 12GB VERTO Dual Fan has an unassuming look, but what's hidden under the shroud is big performance waiting to be unlocked.
Positives
+ Low noise
+ Power-efficient
+ Understated design
+ Small GPU footprint
+ 8-pin PCIe connector ensures better compatibility with existing PSUs
The fourth NVIDIA RTX 40 series product finally arrives, in the form of newly-released GeForce RTX 4070. Leaks and rumors have been flying around the Internet prior to the launch, but now that it's official – here's what you can expect from PNY's entry-level model of the RTX 4070.
Unboxing
The box packaging received updated designs (aside from mandatory NVIDIA typeface rebranding) with the image of the new RTX 4070 now depicted in front of the box. Apart from that, it's still the white box that basic Dual Fan models are known for.
Opening the box and you don't get a whole lot of stuff that tags along the GPU itself. No GPU brackets, no 12VHPWR adapters, extra screws, what-have-you – all you get is a setup documentation and the RTX 4070 itself.
Appearance
The new design shares some design cues from the higher-end VERTO EPIC-X RGB models with the X cross styling running across the card. Since this card contains no RGB, it does look subtle despite the lines and edges that run along the plastic shroud. The fan blades are now slightly different with the 9-blade design, though it's not using the 'blade ring' design commonly seen on high-end GPU cooling fans.
On top you get a pretty bare-bones look inside the GPU, with colored fan cables and a single PCIe 8-pin connector in the middle of the card (though the location is close to the edge of the PCB itself). NVIDIA allows for AIBs to pick between 12VHPWR and traditional PCIe 8-pin connectors as they see fit, and since this is the entry-level model that do not utilized overclocked silicon, it's better off using the more common connector which helps with general compatibility of most PSUs out there (and makes the build cleaner, at least).
Down the bottom, same heatsink layout is mirrored down here – it's likely symmetrical, which leaves a small bit of space unused (where you can see copper heatpipes between the gaps of each sections). As for the thickness, this is merely a 2-slot card, so most cases will not have any issues fitting it in.
We've tested similar line of GPUs from PNY before (this RTX 3060), and the difference between the backplates, visually, is obvious. Gone is the triangular graphics occupying the bottom left corner of the backplate, and now the entire chunk of metal is complete devoid of any artistic touches with only the mandatory regulatory and product labels seen here.
In terms of I/O, it's the usual stuff: a single HDMI 2.1 takes on the 4K144 displays while three DisplayPort 1.4 ports – ever-so-slightly outdated by now – deal with multi-monitor outputs.
Specifications
PNY GeForce RTX 4070 12GB VERTO Dual Fan
GPU Core & VRAM:
NVIDIA GeForce RTX 4070
GPU Core Variant
AD104-250-A1
Microarchitecture
Ada Lovelace
Process Node
TSMC N4
Transistors
35.8 billion
Die size
295mm²
Streaming Multiprocessors (SMs)
46
CUDA Cores
5888
Tensor Cores
184
RT Cores
46
Cache
36MB (L2)
VRAM Configuration
12GB GDDR6X 192-bit
Memory Bandwidth
21Gbps, 504.2GB/s peak
Add-in board:
PNY GeForce RTX 4070 12GB VERTO Dual Fan
Base/Boost Clock
1920 / 2475 MHz
TDP
200W
Recommended PSU
550W
Dual BIOS Mode
No
Display Outputs
3x DisplayPort 1.4
1x HDMI 2.1
*Max output resolution: 7680×4320 (8K) @ 120Hz via HDMI 2.1
Power Connector
1x PCIe 8-pin connector
Bus Interface
PCIe 4.0 x16
Dimensions
2-slot
Test System
Performance
All benchmarks are done in out-of-the-box settings, unless otherwise specified. Games are tested under these settings (upscaling features such as AMD FSR, Intel XeSS are turned off):
Forza Horizon 5 (RT ON)
Maximum settings (all settings maxed out to EXTREME preset when available, Ray Tracing set to EXTREME).
Forza Horizon 5 (RT OFF)
Ultra High preset – Ray Tracing turned off.
Red Dead Redemption 2
All settings set to ULTRA – slightly higher quality over 'Favor Quality' from the in-game settings slider.
Shadow of the Tomb Raider (RT ON)
HIGHEST preset. RT Shadows set to ULTRA (which overrides default Shadow settings).
Shadow of the Tomb Raider (RT OFF)
Same as the previous run – with the exception of RT Shadows turned OFF, with Shadow settings set to ULTRA instead.
F1 2022 (RT ON)
ULTRA HIGH preset. Ray Tracing is set to HIGH under this preset.
Synthetic Benchmarks
Starting off with synthetic benchmarks – for a 200W card, it did quite an amazing job just by the fact that it is within striking distance of the previous generation flagship class GPU, the RTX 3080 Ti (which has a 350W TGP). The gap are mostly consistent regardless of the type of render used, even when ray tracing is taken into account.
Gaming – 4K (3840×2160)
And there's even better news. All tests here are all running with native pixels, meaning no DLSS upscaling and frame generation black magic getting involved here. Despite that, the PNY RTX 4070 stayed very close to the RTX 3080 Ti for the most part, nearly matching its performance in a few occasions. In the case of RT-heavy title like F1 2022, the gap does accurately reflect what is observed on the 3DMark Port Royal's results (with RTX 3080 Ti edging slightly closer to 4070 Ti than the 4070).
Gaming – 1440P (2560×1440)
Moving down the resolutions – and the advantage is further shifting to the RTX 4070. The only obvious losses for the card is, again, F1 2022; but aside from that, the RTX 4070 virtually matched the performance figures of the older card, at 150 watts less! It even snatched a win on the pure raster run of Forza Horizon 5, which is quite the achievement. We think the huge L2 cache (36MB for RTX 4070) may have massively helped its chances as resolution goes lower, where access speeds is critical for peak framerates (which is how AMD's Radeon RX 6900 XT used to win against RTX 3090 in certain cases on 1080p gaming).
Gaming – 1080P (1920×1080)
The trend continues (short for the outlier result on FH5 raster run), and generally the RTX 4070 is more advantageous while consuming nearly half the power. As CPU bottlenecking creeps in on this resolution, the gap towards bigger brother, the RTX 4070 Ti, has started to shrunk as well.
Thermals
Next is thermals. Despite its rather unassuming cooler, thee GPU has no problem running at its full load with minimal noise. On the 10-minute Furmark run, we see the GPU quickly stabilizes itself just 2 minutes in, with the temperature consistently sitting at 69°C while VRAM fluctuates slightly in between the 74-76°C range. As for the fan speeds, it's very smooth for the most part, aside from the initial spike which may have been just the VBIOS trying to figure out what kind of workload it's dealing with.
The Time Spy Extreme test meanwhile has shown quite a bit of temperature fluctuations on all metrics, with the hotspot temperature having as much as 6°C in between highs and lows. Despite that, the VRAM temps remain consistent and are well within their designed thermal limits. The fan curve behavior is also largely identical to that of the Furmark run, so no big surprises here.
Software
PNY uses their new VelocityX VERTO as the go-to for GPU tuning – and it comes with a pretty intuitive controls with everything accessible from a single screen. Usually when the GPU contains RGB lighting, the software will reflect that accordingly; but since this card contains no lighting whatsoever, the Lighting tab is omitted from the homescreen of VelocityX app. All in all, it's certainly one of the more user-friendly GPU tuning apps out there.
While testing this GPU we found out a rather odd visual artifact on Forza Horizon 5, with elements of UI missing and flashing (such as the speedometer above). Further examinations seems to indicate it being a driver issue (from NVIDIA) rather than on AIB's part. We tested this on pre-release press drivers so things may change as you get your hands on the retail GPU and corresponding public drivers provided by NVIDIA.
Warranty
PNY Malaysia would like to mention that users can get direct warranty support through their pages (Fusion Tech Supply Sdn Bhd, local distributor for PNY products) and PNY Malaysia's Facebook page. Products will be eligible for warranty support from these two channels as long as it contains the sticker as seen below:
Conclusion
For a 200W GPU, the performance this PNY GeForce RTX 4070 12GB VERTO Dual Fan offers on the table is incredibly good. Keeping up with a 350W card just one generation ago is no small feat – it takes lots of architectural upgrades on the GPU to achieve this level of efficiency, which in turn saves on the physical footprint and cooling requirements.
That in turn also brings another chain reaction with the inclusion of 8-pin PCIe connector, doing away with the newer 12VHPWR connector which is somewhat redundant for low-power GPUs like this. Adoption for the new 12VHPWR standard, especially on the PSU side, has remained low, so it's one less part to worry about if you have this card as your next upgrade. It also doesn't require a dedicated GPU bracket since the weight is low enough to support itself (at just 686g), so installing this GPU is as easy as it gets.
The official pricing for the PNY GeForce RTX 4070 12GB VERTO Dual Fan is RM3,049 – not cheap for a 70-class GPU. If you consider the performance though, the value does improve against RTX 3080 and RTX 3080 Ti, though everyone is pretty well aware by now with NVIDIA trying to raise their ASPs (average selling price) on GPUs to generate more profits, often making the value improvements as little as they can get away with. However, if you can ignore the name and look at the price-to-performance objectively, then the value is still there. Still, I wish GPU pricing can go lower – we'll have to see what AMD or even Intel have in response to introduce competition in this segment.
Thanks to PNY Malaysia for providing us the GeForce RTX 4070 12GB VERTO Dual Fan for this review.