Review
ROG Ryuo 240 AIO cooler review — smaller yet better!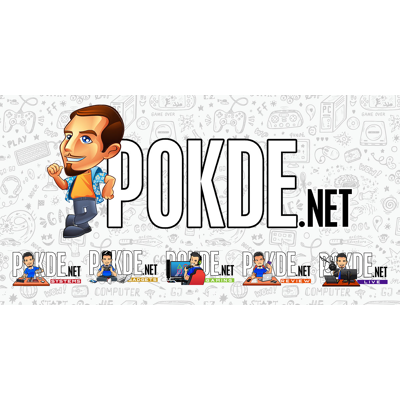 Positives
+ Looks great
+ Included fans push a lot of air!
+ Pre-installed thermal paste is good
+ LiveDash OLED is hidden away until you turn it on
+ Good performance
Negatives
- The chromed faceplate is made out of plastic which is susceptible to scratches
- Cable management can be a pain
- Fans are LOUD
- Still very pricey
Introduction
Can we call this the "entry-level" AIO cooler from ROG? Well, it is the more affordable among the two recently launched coolers… In case you missed it, we have reviewed the higher end of the Republic of Gamers' AIO coolers, the ROG Ryujin, and it somewhat let us down with its unimpressive performance for its price. Will the ROG Ryuo 240 buck the trend and offer better performance at a more affordable price? Let's find out.
Unboxing
Packaging wise, ASUS did an amazing job with the ROG Ryuo 240. A red and black theme, with the text finished in fancy chrome. Great looking stuff. Just like it's bigger brother.
Lifting the cover reveals the typical overkill elements that ROG is well known for. There's a flap that does nothing other than showcase the ROG logo. And of course, the rest of the contents.
The contents of the package are very comprehensive, and you get everything you need to install the ROG Ryuo 240 on any platform you want. You can even install it on AMD TR4!
Appearance
The ROG Ryuo 240 looks a lot more like a conventional AIO cooler, with its circular pump. Of course we won't forget that the flat surface at the top is home to the OLED display in this pump. Not so conventional is the huge mess of cables running out of it.
There is even a USB port on the side, which needs a pretty standard looking microUSB. Not exactly the best strategy to add some I/O to an AIO, when it's already has so many cables snaking out.
Moving on from the cables, we take a look at the coldplate. There is no mirror shine here, but it is even enough, and there's pre-applied thermal paste. Just like the ROG Ryujin.
The thickness of the radiator is also pretty standard, so most cases which fit a 240mm radiator will fit the ROG Ryuo 240.
ASUS decided to bundle the higher end ROG Ryujin with Noctua iPPC fans, while the ROG Ryuo 240 comes with ROG-designed fans. Well to be honest, they don't look like a downgrade at all, because these fans look awesome! There are no vibration dampening material anywhere though.
Once you connect all the cables, you will be feted to the OLED display and also some addressable RGB lighting along the circumference of the cooler. The OLED panel is much closer to the surface in the ROG Ryuo 240 than the in the ROG Ryujin, so the display actually looks more vibrant here.
The same can't be said about the RGB lighting though. Despite the fact that the LEDs themselves are pretty bright, the fact that so little is visible when you look at the cooler from the front is quite disappointing.
Specifications
ROG Ryujin 240
CPU socket compatibility
Intel LGA 115X / LGA 1366 ~ LGA2066
AMD AM4 / TR4 (with mounting bracket included in the CPU package)
Radiator dimensions
272 x 121 x 27 mm
Fan(s)
Size
120 x 120 x 25 mm
Quantity
2 pcs
Speed
800 ~ 2500 rpm
Airflow
80.95 CFM (max)
Air pressure
5.0 mmH2O (max)
MTTF
N/A
Noise
37.6 dBA (max)
Pump
Size
80 x 80 x 45 mm
MTTF
N/A
Noise
N/A
Included accessories
AMD mounting bracket, LGA 115X mounting backplate, user manual, lots of screws
Warranty
3 years
As with the ROG Ryujin 240, ASUS did not publish any specifications for the pump, so we do not know what's the life expectancy nor the noise level of the pump here. Upon testing we did find that it spools up to around 2700 rpm, and runs quite quietly. But given the rather high noise levels of the fans, anything else sounds quiet by comparison.
Speaking of the fans, unlike the ROG Ryujin which came with Noctua's fans, the ROG Ryuo 240 here comes with fans designed by ROG themselves. It runs at 2500 rpm, which is faster than most of the fans bundled with recent AIO coolers we have tested. It also offers impressive static pressure at 5.0 mmHgH2O, which is what you want to push air through the fins of a radiator.
Pokde Benchrig
| | |
| --- | --- |
| CPU | Intel Core i7-5820K @ 4.125 GHz |
| Motherboard | ROG Rampage V Extreme |
| GPU | ASUS ROG Strix RX 480 8GB OC |
| Memory | 4 x 4GB Kingston HyperX Predator 3000 MHz CL15 |
| Storage | Kimtigo 120GB SSD |
| Power Supply | Cooler Master V850 |
Testing Methodology
Our Intel Core i7-5820K CPU will be clocked at 4.125 GHz, with a Vcore of 1.11V set in the BIOS. The thermal paste of choice will be the MasterGel Maker, sponsored by Cooler Master. To test the performance of CPU coolers, we run LinX 0.6.5 for 40 minutes, with a problem size of 23118. The fans (and pumps, if available) will run at maximum speed to gauge maximal performance. Ambient temperatures are fixed to 25°C, in an air-conditioned room. Noise levels are recorded approximately 50cm away from the bench rig.
Installation
Installation on the ROG Rampage V Extreme was extremely simple. There's even pre-applied thermal paste, so you don't even have to mess around with thermal paste application techniques. All we had to do was to screw in the standoffs by hand, and we were set. Installing it onto an AMD motherboard would require switching the mounting mechanism, which is a very easy task. Just twist it off, and twist on the AM4 mounting system. LGA115x users will have to install a backplate, which should be a breeze if your case comes with a CPU cooler cutout like most recent cases.
You will then have to connect the USB header to the motherboard to get the OLED, RGB and fans working. Given that the ROG Ryuo 240 already has a SATA power connector to feed the fans, I do not understand why ASUS didn't just set the ROG Ryuo 240 to run the fans at maximum speed if the USB header isn't connected.
Performance
The ROG Ryuo 240 surprisingly delivers better performance than the pricier ROG Ryujin 240, by a good 2°C. The pre-applied thermal paste gave us slightly higher temperatures of 83°C, which is a very good showing as well. The fans were running at full speed here, so noise levels were pretty high.
There's a very audible whooshing sound when the two 120mm fans are run at full tilt. Given that they run at 2500 rpm, that's somewhat expected. Swapping to Noctua fans might be a good idea at this point. We actually did try replacing the stock fans with a pair of Noctua A12x25, but we got marginally worse performance. The CPU ran 1°C hotter, but noise levels were much lower.
User Experience
This slideshow requires JavaScript.
You can go straight ahead and use LiveDash to customize the OLED and RGB settings, just like the ROG Ryujin. Of course, you can synchronize the ROG Ryuo to the rest of your hardware via AURA Sync, but whether that will play nicely with LiveDash remains to be seen, as in our testing, the two software can clash in the most peculiar of ways.
This slideshow requires JavaScript.
Just like the ROG Ryujin, the ROG Ryuo 240 comes with two fan connectors to drive the radiator fans. The issue with this is that you will not be able to control the fans from your motherboard, but instead only via the ASUS AI Suite software. The software is pretty nifty, but having to install another piece of software just to control my fans isn't really my cup of tea. But then again, I am the kind of guy who runs most of my fans at full tilt all the time anyway, so I can safely live without it.
Conclusion
The ROG Ryuo 240 does a decent job of cooling our processor here, in fact better than the pricier ROG Ryujin 240. But it still costs a cool RM969. If we were to look at it solely from a cooling performance-to-ringgit perspective, it is absolutely dead in the water as much cheaper AIO liquid coolers are capable of better performance. But of course, the ROG Ryuo 240 isn't just about raw performance. The customizable OLED panel is what makes the two ROG AIO coolers unique, and it gives you plenty of potential to use your own logos and images on the pump module, without resorting to actual hard mods like you would have to with other AIO coolers.
Whether the additional customizability is worth that much extra moolah is up to you, but the ROG Ryuo 240 delivers worse value than the ROG Ryujin 240 which costs a fair bit more. For starters, the aesthetics which are probably the main focus of these two coolers is subjectively worse here on the Ryuo than on the Ryujin. The RGB LEDs are not as visible, and it looks more like a conventional AIO than the Ryujin which pushes the boundaries of an AIO's appearance. There is also no embedded fan here, which is pretty noisy but does a great job at cooling down the motherboard VRM. At this price range, RM160 doesn't really make a huge difference, and we would actually go for the ROG Ryujin 240. If we had that much money to spare, of course.
It is worth noting that there will be people who prefer the understated looks of the ROG Ryuo 240 over the ROG Ryujin 240's design, so perhaps ROG decided to offer people a choice with these two coolers? As it stands, both are really expensive for the cooling performance they offer, but make up for it with their unique aesthetics.
Our thanks to ASUS Malaysia for providing us with the ROG Ryuo 240 used in this review.