Review
Thermal Grizzly Kryronaut review — german engineered thermal grease for all PCs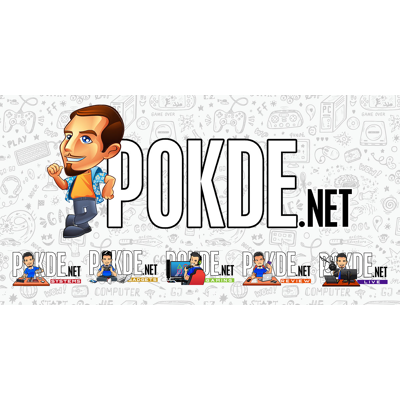 Thermal paste, TIM or thermal grease generally refer to the same stuff. What it does is to fill the tiny gaps between your cooler's base and your CPU/GPU, for more efficient heat transfer. Thermal Grizzly, the new brand of thermal grease in Malaysia that has taken PC enthusiasts by storm with lots of positive feedback and reviews. Of course, we at Pokde.net do not want to be left out, and secured our sample of the Thermal Grizzly Kryonaut to test for ourselves.Thermal Grizzly Kryronaut review — german engineered thermal grease for all PCs
Unboxing
The Thermal Grizzly Kryonaut comes in a black resealable plastic packaging which somehow reminded me of popular local snack's packaging.
On the front side we have the Thermal Grizzly logo and also a sticker label so you know what you are getting.
Over on the back we have more details about the Thermal Grizzly Kryonaut.
Inside the plastic bag we have a quick start guide, two applicator tips and the Thermal Grizzly Kryonaut thermal grease in a usual syringe.
Specification
Test machine
Hardware
| | |
| --- | --- |
| Processor | Intel Xeon E3-1230 V3 |
|  Motherboard | ASUS H87-PLUS |
| Memory | Corsair Vengence DDR3 16GB (4x4GB) |
| Storage | Corsair LS 120GB (System), Western Digital Blue 1TB (game) |
| Power Supply | Acbel iPower 90m 600W 80+ Gold |
| Cooler | Corsair H60 |
Software
| | |
| --- | --- |
| OS | Windows 10 64bit |
|  GPU driver | Nvidia Driver 368.81 |
| Antivirus | Windows Defender |
| Utilities | CPU-Z, HWmonitor |
| Software used | LinX, |
Performance
Measuring the performance on the Kryonaut is not difficult but reviewing a thermal grease surely takes some time. Instead of testing the thermal grease right after the first application, I used the PC for about a week before I run the performance test. Thermal Grizzly claimed no curing time, but we just wanted to test their claims.
And yes, their claims are true as I found absolutely no difference when I tested it immediately after the application and a week after. Wonder how it compares to the other thermal pastes out there? Let's take a look at my result from my review of Corsair H60, in which I used Arctic Cooling MX4 as the thermal paste.
Here we see that we cut a whole 9ºC from the load temps, while idle temps saw a drop of 1ºC. I really wish I was using an overclockable CPU to see how much further I can push given such a nice drop in temperatures.
Conclusion
It feel amazing on how far thermal grease technology has become. Some of you might say "what's the deal, it is just a couple of degrees' difference", but to a true PC enthusiast, it does mean a lot. Even if you aren't going for overclocks, cooler operating temperatures will extend the lifespan of your hardware.
Priced at RM 29 for 1g and RM69 for the 5.5g, the Thermal Grizzly Kryronaut is definitely one of the best thermal greases you can get in the Malaysian market right now. If you are getting it for personal use, the 1 gram packaging should be sufficient for your usage. I totally recommended the Thermal Grizzly Kryonaut.