11th Gen Intel Core "Rocket Lake" desktop CPUs to sport big IPC gains with Cypress Cove cores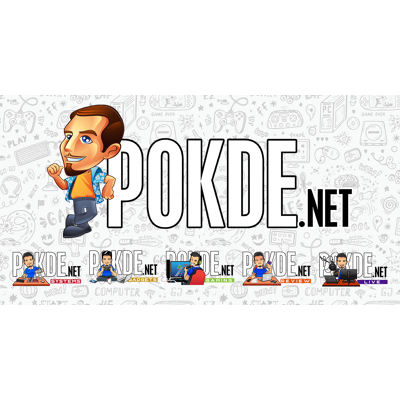 Intel's has revealed more about their 11th Gen Intel Core desktop processors, codenamed Rocket Lake. While they did try to beat AMD to the punch by announcing the Rocket Lake processors that will be in markets in Q1 2021, details were sparse about it. Well now they have decided so share more about Rocket Lake.
One of the most interesting things was that it will sport the Cypress Cove core architecture. Previously we assumed Intel will be using their latest and greatest core architecture, Willow Cove, but instead we will be seeing Cypress Cove. It's worth mentioning that this isn't a new architecture per se, but instead a backported version of Sunny Cove, which is found in the 10th Gen "Ice Lake" mobile processors. As those were manufactured on 10nm, Cypress Cove sees the architecture backported to 14nm.
Intel claims that we will be seeing double-digit IPC improvements, which does seem pretty enticing for anyone upgrading from older architectures. What's probably even more exciting is that there will "new overclocking features and capabilities" for enthusiasts. Considering that Ice Lake was mainly held back by its limited core counts and low clock speeds due to the limitations of Intel's 10nm node, Rocket Lake might prove to be an absolute killer on the very mature 14nm node. As it is a backported Sunny Cove core, we will also be seeing Intel's Deep Learning Boost technologies make its way to the desktop scene for the first time.
A slight bummer might be its lower core counts as compared to the current Comet Lake desktop processors. The 11th Gen Intel Core desktop processors will top out at 8 cores and 16 threads, although with the IPC improvements, you might be able to enjoy better performance even with two fewer cores. Rocket Lake will also sport a TDP of 125W and a short boost power limit or PL2 of 250W. Pretty much what we saw on the Core i9-10900K.
The Rocket Lake processors will also come with 20 PCIe 4.0 lanes. They will be configured in a pretty similar arrangement to what we are seeing on current-gen mainstream desktop platforms, which is 16 dedicated for a graphics card, and the remaining 4 goes to a PCIe SSD. The iGPU has also been beefed up, with Intel debuting the Intel Xe graphics architecture in the desktop space with Rocket Lake. Official memory support has also been bumped up to DDR4-3200, so even the locked SKUs might be able to enjoy significantly better graphics performance, assuming Intel doesn't lock the lower-end SKUs to lower memory speeds.
There will be a new Intel 500 series motherboards too, although certain board vendors have baked in PCIe 4.0 capabilities into their Intel Z490 boards. You might or might not need a new board to use all the features available on the Intel Rocket Lake desktop processors. Well stay tuned as we do expect to see more details of these CPUs trickle out very soon as we get closer to launch.
Pokdepinion: Might be quite interesting to see how powerful Sunny Cove at around 5GHz!