AMD Ryzen 7000X3D Series Allegedly Comes With Three Models, Coming CES 2023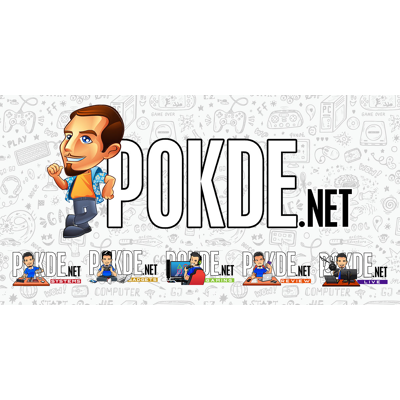 AMD Ryzen 7000X3D Series Allegedly Comes With Three Models, Coming CES 2023
After the impressive showing of AM4's last-hurrah CPU, the 5800X3D – gamers has been holding out for 3D V-Cache versions of Ryzen 7000 series CPUs.
The team at QuasarZone has posted a video coverage on Ryzen 7000X3D series, confirming that AMD will launch three variants: 7950X3D (16-core), 7900X3D (12-core) and a yet-to-be-named 8-core CPU. However, unlike the preceding 5800X3D, these chips will not get clockspeed reductions, meaning all base and boost clocks will remain identical to their standard counterparts.
So far, there has been three sources claiming the same information – and there is, reportedly, no 6-core variants of X3D lineup. Per Twitter user @harukaze5719, the video claims AMD will announce these CPUs on the CES 2023:
They shared 3 exclusive Zen 4 3D info.

1) Three Ryzen 7000X3D model is confirmed. 16/12/8C. But about 8C model, it isn't determined model name whether7700X3D or 7800X3D

2) Unlike Zen 3 3D, clock speed will be same or at least almost same.

3) It is expect Jan 23. So CES.

1/n

— 포시포시 (@harukaze5719) December 2, 2022
The 12-core and 16-core models, which sports two CCDs will feature 192MB of L3 cache as opposed to 96MB on the 8-core (single CCD) model. Wccftech reports that all three will have the same 170W TDP, new to Ryzen 7000 CPUs:
Let me add one more exclusive info:

All X3D parts are 170W 👀

— Hassan Mujtaba (@hms1193) December 2, 2022
That means, while both Ryzen 9 models will retain same power envelope – the 8-core X3D variant will get increased power budget from the original 105W. No word on overclocking – for reference, AMD locked overclocking feature for 5800X3D due to the 3D V-Cache's specific voltage requirements.
AMD's X3D-versions of CPUs was first debuted early this year as a response to Intel's Alder Lake offerings, providing huge amounts of L3 cache that greatly improves gaming performance. Only a single model is offered, that is Ryzen 7 5800X3D. It receives critical acclaim for class-leading gaming performance at much lower prices compared to Intel's best gaming CPUs.
Finally, the reports claim the CPU will launch on January 2023 – which points to announcement likely landing on CES 2023 next month. The previous-generation 5800X3D was also first revealed in 2022's event.
Pokdepinion: I imagine the performance out of these CPUs will make Intel sweat…