Review
ZOTAC GeForce GTX 1070 AMP Edition review — the yellow beast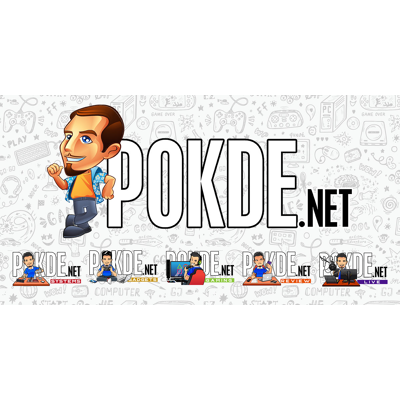 Positives
+ Big dual 100mm IceStorm fans keep the card cool while remaining quiet
+ Total of five of heat pipe for heat dissipation
+ Carbon ExoArmor looks cool
+ Wrap around metal backplate
+ Power Boost for less ripple
+ SPECTRA lighting allows you to match the GPU lighting to your rig's theme — if your rig's theme is one of the 7 colors it has
+ Pascal-based GTX 1070 GPU performs great — intelligent power management in less intensive games
+ Price-performance ratio is amazing, especially when compared to past-gen cards
Negatives
- Limited LED lighting customization
In Malaysia, ZOTAC gained rapid popularity with their comparatively more affordable pricing compared to the other brands, as well as the strong support in social medias. ZOTAC became one of the favorite brands among NVIDIA fans since the NVIDIA GTX 900 series graphics card.
As the new NVIDIA GTX 1000 series graphics card launched, ZOTAC Malaysia sent me a ZOTAC GeForce GTX 1070 AMP Edition to review. With its high-end features and specifications, let see what can this card offer us in gaming.
Unboxing
This time ZOTAC decided to use more bright yellow highlights on its retail box, unlike the previous GTX 900 series' packaging which were quite dark. Its bright yellow and grey color scheme is really eye-catching and is capable of capturing the attention its potential new owners.
Not much in the way of art-work, but more on the general specifications of the ZOTAC GeForce GTX 1070 AMP Edition on the front of the box as well as a list of all the NVIDIA proprietary technologies.
More details are at the rear of the box. So the ZOTAC GeForce GTX 1070 AMP Edition has IceStorm, FireStorm and also Freeze. Cool names.
As I opened the box, we have the ZOTAC GeForce GTX 1070 AMP Edition itself, a driver installation DVD and an extra Molex to PCIe power connector.
Appearance
A huge card should deliver huge performance. Obviously the ZOTAC GeForce GTX 1070 AMP Edition is bigger than the GTX 1070 Founders Edition, so make sure you check your casing's clearance before getting this card. The card measures 300mm in length and 148mm wide. The card weighs 1.1kg.
The ZOTAC GeForce GTX 1070 AMP Edition is cooled down by dual IceStorm fans measuring 100mm each. The fans feature a nice concentric circle pattern and the ZOTAC logo for added visual appeal, and no, these aren't plain stickers. Beneath the fans you can find a total of five variably-sized heatpipes for maximum cooling potential. What ZOTAC calls the Carbon ExoArmor is also visible here, supposedly helping to enhance durability and provide protection to the card's innards. Doesn't matter, it does look great in contrast to the flat grey surfaces surrounding it.
The ZOTAC logo on the side of the card is illuminated, and is customizable with ZOTAC Spectre lighting effects. Although it does not feature RGB lighting, but for me that's not the main selling points of graphics cards anyway. Here we see a bit of the wraparound backplate that protects the PCB's sides as well.
Unlike the NVIDIA Maxwell architecture, the new NVIDIA Pascal cards support the new NVIDIA SLI HB bridge. The NVIDIA's new SLI HB bridge doubles the available transfer bandwidth compared to what was available for the NVIDIA Maxwell architecture. Also worth noting is that the GTX 1070 is basically the most affordable Pascal card which supports SLI, with the GTX 1060 not having any SLI support. Delivering silky-smooth gameplay, it's the best way to experience surround gaming — and it's only compatible with the NVIDIA TITAN X (Pascal), GeForce GTX 1080 and 1070 graphics cards. We wish to have the opportunity to do a SLI performance test between NVIDIA Maxwell and Pascal cards in the future.
With two 6+2 pin PCIe power connectors, theoretically the card alone can consume up to 375 watts. So my minimum power supply recommendation is 500W PSU with at least 80+ Silver certification. You may ask why does it need so much power, but this is just to ensure better headroom for overclocking.
As I have mentioned earlier, the ZOTAC GeForce GTX 1070 AMP Edition is quite heavy, thus a back plate is needed to support the heft of this beast. The back plate is also part of the Carbon ExoArmor, which ZOTAC claims to look good while serving its function of providing improved durability.
Another unique feature of the ZOTAC GeForce GTX 1070 AMP Edition is Power Boost. Basically Power Boost works by reducing ripple noise and minimizing power fluctuation, resulting in longer lasting AMPed graphics cards. Even when pushed to the limit, it can maintain smoothness and stability.
In terms of output, there is only one DVI, one HDMI 2.0b and three DisplayPort 1.4b connectors. The ZOTAC GeForce GTX 1070 AMP Edition also fully supports NVIDIA VR technology.
Test Machine
Hardware
For this review, the rig specifications are listed below. I'm using the Xeon E3 1230V3 for several reasons. Firstly, I don't overclock and during the time I transitioned from AMD to Intel, I needed a processor with a good price-to-performance ratio. The Xeon E3 1230V3 is practically a i7-4770 sans the iGPU. Who cares about any iGPU when we are building gaming rigs, right? Since the price is much cheaper than the i7-4770, the decision was very easy to make. For a guide on how I optimized my Xeon, click here.
| | |
| --- | --- |
| Processor | Intel Xeon E3 1230V3 @ 0.86v |
|  Motherboard | ASUS H87-PLUS |
| Memory | Corsair Vengence DDR3 16GB (4x4GB) |
| Storage | Corsair LS 120GB (System), Western Digital Blue 1TB (game) |
| Power Supply | Acbel iPower 90m 600W 80+ Gold |
Software
| | |
| --- | --- |
| OS | Windows 10 64bit |
|  GPU driver | Nvidia Driver 368.81 |
| Antivirus | Windows Defender |
| Utilities | FurMark, Fraps, ASUS GPU Tweak, GPUZ, OBS, Steam, Uniplay, Origin, GOG Galaxy |
| Games tested | Witcher 3, Battlefield 4, Grid 2, DOTA2 Reborn, CS:GO |
Almost all the software used in this test are updated to the latest version. That includes the operating system, system drivers, BIOS and graphics driver.
ZOTAC FireStorm

ZOTAC's bundled software, the FireStorm is a all-in-one tweaking and customization application. It allows you to monitor the GPU usage, overclock it and also change lighting effect on the ZOTAC GeForce GTX 1070 AMP Edition.
The card doesn't come with RGB lighting effect, but instead SPECTRA lighting offers multi-color options — 7 to be exact — but that isn't really important to me as the performance of a graphics card is much more important than its looks.
Performance
During the review, the bench rig never consumed more than 350 watts. As the ZOTAC GeForce GTX 1070 AMP Edition is theoretically capable to draw up to 375 watts alone, but it only consumes a max of 230 watts, which is very damn impressive. I didn't do any overclocking on this card as it's already highly overclocked out of the factory. Overclocking this card further, I don't really see any benefit for end users, except enthusiasts who want to push the limits.
Playing DOTA 2 with the ZOTAC GeForce GTX 1070 AMP Edition is quite a waste of the immense performance the card is capable of. Looking at the frame rates, you may wonder why they are quite similar for every resolution. In my observation, the GPU is very relaxed while pushing this game, with only 50-60% load at both 1080p and 1440p resolutions. But it is a different story when it comes to 4K, where the GPU is steadily running at 99% load with higher temperatures and power consumption figures too.
Similar GPU behavior is observed when playing CS: GO at both 1080p and 1440p resolutions, as the GPU doesn't break a sweat to pump out the frames. The GPU only starts truly flexing its muscles when we got to 4K. For me playing DOTA 2 and CS: GO on 4K would be quite fun and interesting.
I have never played Battlefield 4 with average frame rates of over 120 fps before. The GTX 1070 really did a good job in keeping the game smooth with zero lag. It is worth remembering that this game is quite old already anyway. We would love to use this card for Battlefield 1 though.
GRID 2 was a piece of cake for the ZOTAC GeForce GTX 1070 AMP Edition, with high FPS for every resolution tested, and even pushed a strong 79 fps at 4K.
On the Witcher 3, the is when the game where the ZOTAC GeForce GTX 1070 AMP Edition begins to be truly stressed. The card is able to hit an average frame rate of 60 fps with NVIDIA Hairworks turned on at 1080p. At higher resolutions, the ZOTAC GeForce GTX 1070 AMP Edition begins to show that you may need a stronger card to play it smoothly, especially if you want NVIDIA Hairworks on so you get to see Geralt's silky smooth hair.
As can be seen in the games with less load, the ZOTAC GeForce GTX 1070 AMP Edition can intelligently adjust its performance level to offer a great experience, all while consuming less power and producing less heat.
Conclusion
In term of pricing, the AMP Edition is much cheaper than the FE card. Basically when you're paying for the ZOTAC GeForce GTX 1070 AMP Edition, you will be getting a factory overclocked GP104 chip with extended warranty. In addition, the card also comes with a wrap-around metal back-plate and multi-color LED customization. Within its price range, the GTX 1070 delivers strong performance, with it being very powerful for most titles at 1440p. With its custom IceStorm cooler, ZOTAC kept the card cool and the GPU never goes above 80°C, while remaining quiet even under load.
Looking at the performance, looks, feature set and price-performance ratio, the ZOTAC GeForce GTX 1070 AMP Edition is deserving of our highest award, the Gold Pokdeward. You can get the the card at most online retailers for around RM2250.