Review
Logitech K780 multi-device wireless keyboard review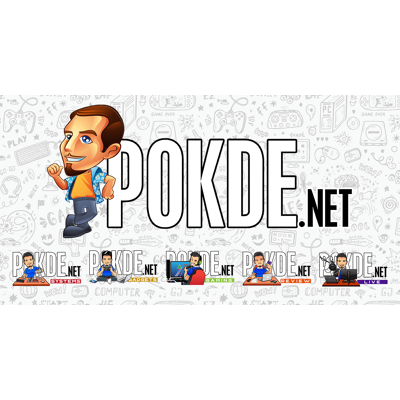 Positives
+ Compact packaging; user guide printed on the packaging itself
+ Solid build quality
+ Round keys are quite refreshing coming from standard square keycaps
+ Cradle fits multiple devices easily
+ Numpad is great for data entry
+ Most keys are full-sized; round chiclet keys are nicely concaved for comfort
+ Supports Bluetooth and 2.4 GHz wireless connection with the Unifying USB receiver
+ Switching between the multiple devices paired is very quick
+ Silent typing is great for not annoying people near you
Negatives
- Not that portable with its rather substantial weight and length
- Key travel could have been better for a keyboard that is meant to be used at a desk
- Does not come with feet to tilt it
- Charging over USB is not possible
Logitech is a renowned peripherals manufacturer, with great designs for office and also gaming use. We have previously tried the Logitech K480 Bluetooth multi-device wireless keyboard, and now we will be talking about their latest multi-device wireless keyboard, the Logitech K780 multi-device wireless keyboard.
Unboxing
The Logitech K780 comes in a rather big package. But considering that it is pretty big itself, the teal green packaging is actually quite compact. On the front you get a view of the keyboard, as well as the OSes it can work with.
On the back, there are 4 highlighted features and also a stylized image of the keyboard.
I think this should be standard on all keyboard packaging. A side view, so you can guess how tall it will stand on your table. Nice one, Logitech.
And here is the whole contents of the box. The keyboard is wrapped in a plastic film and comes with a small safety leaflet. Instead of printing the manual on more paper, Logitech cleverly integrated the user guide as an infographic right onto the packaging box itself. Go green!
Appearance
The Logitech K780 is longer than the Logitech K480, and also features an improved cradle design, allowing you to fit much longer (or more) devices there. I am digging the round keys, as they look pretty good, and are a refreshing change from the standard square keycaps on most keyboards. Most of the keys are full-sized too, which is great for a touch typist. A full-sized numpad should please those who do a lot of data entry, but it does reduce the portability a fair bit. The keyboard is designed to work with Windows, Mac, Android and even Chrome OS, and the keys feature multiple functions which automatically switch depending on the device connected to it.
Under the keyboard, there is this vast expanse of black plastic. The rubber feet are quite small. The door at the top edge offers access to the batteries keeping this keyboard running and also the Unifying USB receiver.
Specifications
User Experience
Starting the keyboard for the first time is as easy as opening the door under the keyboard and pulling out the white tab between the batteries, turn on the keyboard, and pair it with your PC. If you are using a Bluetooth-enabled device, that is. If your device doesn't have Bluetooth connectivity, just pull out that Unifying dongle and plug it into a USB port, and press Fn+P (Windows) or Fn+O (Mac). And all will be well. And oh the batteries are the common AAA variety which can easily be gotten at any convenience store or sundry shop. Logitech claims up to 24 months of battery life, so you should not worry about having to get new ones that often.
The claim to fame of these multi-device keyboards from Logitech is the ability to switch between devices. And it does work as advertised, switching between my two Android smartphones and Windows laptop seamlessly within less than a second. Re-pairing a different device is as simple as pressing the desired key for three seconds, and the LED will blink rapidly, indicating it is ready to pair a new device. The keyboard can only be used over a Unifying connection when in the first profile.
As a multi-device keyboard, the Logitech K780 offers a wide cradle for you to fit as many devices as you can along its length. As you can see here we managed to cram 4 smartphones and a tablet on that cradle. This is a great improvement over the Logitech K480 which could barely fit a tablet and a smartphone comfortably in that slot.
The top row of F keys double as Android navigation keys and media keys as well. Using it with a Windows PC, the keys served as the media keys first, and the F keys were accessible when pressed together with the Fn key. Quick access to the media controls does have its merits, considering few people ever use the F keys anyway.
The K780 works with the Logitech Option, where you can reconfigure the keyboard if you prefer the F1 – F12 as standard function keys. You can also keep track of the devices that it has been paired with in the software.
Typing on the keyboard is a pretty enjoyable experience, with the nice round chiclet keys offering nice tactile feedback. If I were to complain, it will be the rather short travel when compared to a mechanical keyboard, but if you are used to laptop keyboards, it will feel pretty similar. Keypresses are also quite silent, especially when compared with the older Logitech K480, so no worries about annoying your officemates with the Logitech K780. The keyboard feels pretty solid overall and is pretty heavy too, staying very stably planted on my desk. I do wish for some feet to tilt it for a more comfortable experience. Gaming is possible on this keyboard with no noticeable delays both over Bluetooth and the 2.4 GHz connections, but if your game relies on a lot of multiple keypresses at the same time, the keys may ghost. Still, Logitech did the layout pretty well for the Logitech K780, and it should be quite a rare occurrence.
Conclusion
The Logitech K780 is a great wireless keyboard, and the multi-device functionality is a great addition in this age of multiple devices. The experience of typing on a physical keyboard is definitely better than on any Android software keyboard that you can find. Being able to quickly switch input to multiple devices is just way too convenient. I only wish for a nice accurate touchpad to enhance the navigation experience, on Androids and also when used with HTPCs. Logitech actually has a product with just that, the Logitech K400, but it doesn't have multi-device functionality like this one. You know what would make it even more awesome? If they made it capable of being both a numpad and touchpad. Something like this on the MSI GT80 Titan:

It has a rather lofty SRP of RM369, but I managed to find it for RM268 on Lazada, which is really quite a great deal for what you are getting, a good multi-device capable keyboard with a excellent typing experience and multiple connectivity options. The Logitech K780 definitely deserves our SIlver Pokdeward.