ASUS ROG Maximus XII Hero (WiFi) Preview — unboxing and a peek at the VRMs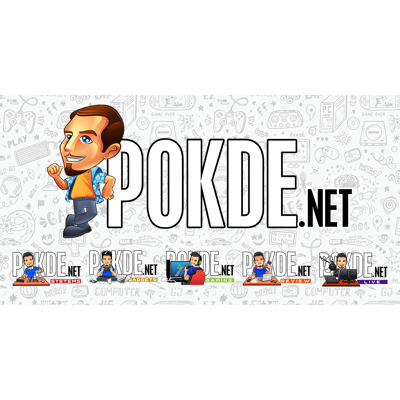 We were lucky enough to be able to have a sneak preview of the latest Intel Z490 motherboards by ASUS, and here we have the ROG Maximus XII Hero (WiFi). There are still certain details that we can't discuss about the board, so this is just going to be a quick look at the board. You can read on for a slightly more in-depth look at the board, or just watch the following video:
Unboxing the ROG Maximus XII Hero (WiFi)
ASUS Republic of Gamers boards always come in premium, clean packaging, and as you might realize, this one's no different. You get the cyber patterns behind the text and a brushed pattern on the right, but that's about it. No fancy graphics or other stuff here.
Over on the back we see more of the ROG Maximus XII Hero (WiFi)'s specifications and highlighted features. The design of the board appears to be a lot cleaner here than it was on the Maximus XI series, and I do appreciate that change.
In the rather large box lies plenty of accessories and ROG merchandise, but what's new here is the VRM fan. It comes with what seems like an afterthought of a mounting mechanism, as unlike the ROG Strix Z490-E Gaming's VRM fan, there's no dedicated mounting system but instead you are expected to mount it to one of the motherboard mounting points with your case screws. Guess what will be forgotten and left in the box for all eternity?
ROG Maximus XII Hero (WiFi) Design
The front side of the board is more reminiscent of the ROG Crosshair VIII Hero, with bold lines cutting across the board diagonally. The VRM heatsinks look to be a lot more functional this time around though, with deeper grooves to increase the surface area. The heatsink in the "Northbridge" area is also rather tall, unlike the ROG Strix Z490-E Gaming's flatter design.
There's a good amount of glossy black plastic on this board though, which is my least favorite kind of plastic. The PCH is clad in it, and so is the I/O shroud. On the bright side, more of the board is covered, which gives it a more premium look like the ROG Maximus Formula boards, except that that board features even more plastic covering the entire motherboard.
Over on the back we find lots of solder joints and a relatively clean PCB. There aren't that many components on this side of the board.
Here we get the ROG staples, which are the BIOS flashback and a Clear CMOS button. There are only two USB 2.0 ports here, which is good as most of the ports on the ROG Maximus XII Hero (WiFi) are of the faster USB 3.0 and USB 3.1 (10 Gbps) variety. There's also a HDMI port here in case you want to use the integrated graphics. Two LAN ports round off the specifications list, giving you 5 GbE LAN courtesy of Marvell and a 1 GbE port powered by the Intel I219-V controller. Oh and there's WiFi 6 too if you don't feel like pulling LAN cables.
RGB lighting is very minimal, with only the HERO text and ROG logo on the PCH glowing. There are a number of zones in there though so it can look a bit fancier when the color wave modes are used.
ASUS ROG Maximus XII Hero (WiFi) Specs
CPU support
Intel LGA 1200
10th Gen Intel Core desktop processors (Comet Lake-S)
Pentium Gold & Celeron processors
Power
1 x 24-pin ATX
1 x 8-pin EATX 12V (ProCool II)
1 x 4-pin EATX 12V
ASUS ASP1405i PWM controller (7 + 1 phase config)
14 x TDA21462 60A power stage for VCore
2 x TDA21462 60A power stage for iGPU
Chipset
Intel Z490
Memory
4 x DDR4 DIMM, max. 128GB un-buffered memory
Multi-GPU Support
2-way NVIDIA SLI
3-way AMD CrossFireX
Expansion slots
PCIe 3.0 x1
PCIe 3.0 x16 (x16 electrically)
PCIe 3.0 x1
PCIe 3.0 x16 (x8 electrically)
PCIe 3.0 x1
PCIe 3.0 x16 (x4 electrically)
Storage
6 x SATA 6 Gb/s, supports RAID 0,1,5,10
1 x M.2 PCIe 3.0 x4/SATA
1 x M.2 PCIe 3.0 x4 (shared bandwidth with last PCIe 3.0 slot)
1 x M.2 PCIe 3.0 x4 (disables SATA_5 & SATA_6 when used)
Network
Intel WiFi 6 AX201 (2×2 802.11ax, Bluetooth 5.1)
Marvell AQtion AQC111C 5GbE
Intel I219V GbE
USB

Rear I/O:


3 x USB 3.1 (10 Gbps)
1 x USB 3.1 Type-C (10 Gbps)
4 x USB 3.0 (5 Gbps)
2 x USB 2.0


On-board headers:


1 x USB 3.1 (10 Gbps)
1 x USB 3.0 (5 Gbps) (2 ports each)
2 x USB 2.0 (2 ports each)
Audio
SupermeFX S1220 CODEC
ESS ES9023P DAC
5 x gold-plated audio jacks (rear)
1 x Optical S/PDIF out
1 x front panel audio connector
Display output
1 x HDMI 1.4
Other onboard connectors
1 x CPU fan header
1 x CPU_OPT fan header
1 x AIO_PUMP header
1 x H_AMP fan header (3A)
1 x W_PUMP+ header (3A)
3 x Chassis fan headers
1 x W_IN header
1 x W_OUT header
1 x W_FLOW header
1 x Temperature sensor connector
2 x AURA RGB headers
2 x ARGB Gen 2 headers
1 x Thunderbolt 3 header
Overclocking features
Onboard power button
FlexKey
ReTry button
BIOS Flashback
Clear CMOS button
Q-CODE readout
Q-LED debug LEDs
Included accessories
User's manual
4 x SATA 6Gb/s cable
2 x M.2 Screw Packages
2 x M.2 rubber package
1 x Wi-Fi Antenna
1 x Q-connector
1 x 40mm assistant fan (VRM fan)
1 x Fan bracket
1 x ARGB extension cable
1 x RGB extension cable
1 x Driver disk
1 x ROG Strix stickers
1 x ROG Strix thank you card
Form factor
ATX (12″ x 9.6″)
A Closer Look
As with any LGA 1200 board, I think the main focus will be on the VRMs. With higher core counts and higher clock speeds, the power draw from the 10th Gen Intel Core might make low-end VRMs sweat. Not the ROG Maximus XII Hero (WiFi)'s though, as we are looking at a quality 14 + 2 powerstage VRM here under the honestly massive heatsinks.
The VRMs here are the Infineon TDA21462 Smart Powerstages, each capable of handling 60A. As ASUS is using the Teamed Power Architecture, there are seven phases feeding the vcore, and one phase feeding the integrated graphics. The PWM controller here is the ASUS ASP1405i, which was featured on the ROG Crosshair VIII Hero too. The green chip you see in the lower left corner of the image is the Marvell AQtion AQC111C, which handles the 5GbE port on the rear I/O.
Here you get the power button and flex key, as well as the Q-LED debug LEDs and Q-Code readout. This is pretty much all you need to troubleshoot a lousy overclock, but ASUS also threw in a ReTry key on the bottom of the board, letting you enter the BIOS with the default settings, but not resetting your adjustments so you can tweak them and try again.
Meanwhile moving further down the board, you get three M.2 SSD slots. Unfortunately for the first two, you will have to remove the whole PCH cover, which is held down by three screws. The M.2 heatsink itself is mounted with four screws, which means a total of seven screws to undo if you want to use the first two M.2 slots. The lowest M.2 slot is unhindered, but using it will disable two SATA ports. Choices… choices.
And I guess that's it for our preview of the ASUS ROG Maximus XII Hero (WiFi). We will be publishing the full review for this board soon, so stay tuned!