ASUS ROG Strix Z490-E Gaming Preview — unboxing and a peek at the VRMs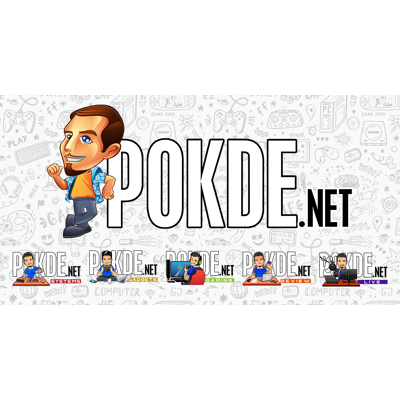 We were given the opportunity to check out ASUS' Z490 motherboards before they were launched, and here we are looking at the ASUS ROG Strix Z490-E Gaming, the flagship of the ROG Strix Z490 family. It offers quite a bit of features that you might not have expected from a ROG Strix motherboard, as ASUS seems to have went out of their way to make the best motherboard to grace the ROG Strix family.
Unboxing the ROG Strix Z490-E Gaming
The packaging is pretty typical for an ROG Strix motherboard. Striking colors with the ROG logo featured heavily, the packaging shouts "GAMER" without any restraint.
Over on the back we see more of the highlighted features of this motherboard. You can see that the design of the board doesn't deviate far from the ROG Strix aesthetic we have seen on previous boards, which is good.
And in the box we get a whole set of ROG Strix paraphernalia, as well as the usual ARGB and RGB extension cables. What's not so common is the inclusion of a thermistor and a VRM fan, but those are standard for the previous generation's ROG Strix Z390-E Gaming too.
ROG Strix Z490-E Gaming Design
The ROG Strix boards put quite a bit of focus on the design, but as you can see this time around performance isn't going to be compromised either. The VRM heatsink extends all around the CPU socket, even to where a Northbridge would traditionally be located. The little "spoiler" you see near the two CPU power connectors is where you would mount the VRM fan, but with the beefiness of the heatsinks here, I somewhat doubt you would need to use them in most usage scenarios.
Meanwhile the lower half of the board is dominated by the PCH cooler's shroud which extends to meet the "Northbridge" heatsink as well as the first M.2 SSD heatsink. You might also spot the Q-Code LED readout on the bottom edge of the board, a feature which is extremely helpful when trying to debug any boot issues.
ROG's signature cybertext is also featured heavily on the back of the ROG Strix Z490-E Gaming, but unfortunately it will most probably be wasted here as no one will get to see it. Unless you have a case which for some reason has a transparent motherboard tray, this will only be seen before you install the board into your case, and after you remove it for whatever reason.
The array of I/O ports here on the rear of the ROG Strix Z490-E Gaming are pretty nice too, with four USB 3.1 (10 Gbps) ports, one of which is a USB-C port, two USB 3.0 ports and four USB 2.0 ports. There's also both HDMI and DisplayPort outputs, in case you want to make use of the integrated graphics on the 10th Gen Intel Core processors. For connectivity you get an Intel I225-V 2.5G LAN along with Intel WiFi 6 AX201, ensuring you get the best of both worlds. Last but not least, you also get BIOS Flashback, which is a very nifty feature to update your BIOS even when you don't have a CPU or RAM installed on the board.
There's quite little RGB on this board, but I guess it's somewhat expected given ASUS' theme of distancing itself from flashy RGB-laden motherboards in recent times.
ASUS ROG Strix Z490-E Gaming Specifications
CPU support
Intel LGA 1200
10th Gen Intel Core desktop processors (Comet Lake-S)
Pentium Gold & Celeron processors
Power
1 x 24-pin ATX
1 x 8-pin EATX 12V (ProCool II)
1 x 4-pin EATX 12V
ASUS ASP1900B PWM controller (7+1 phase)
14 x Vishay SiC639 (50A) powerstage for CPU
2 x Vishay SiC639 (50A) powerstage for iGPU
Chipset
Intel Z490
Memory
4 x DDR4 DIMM, max. 128GB un-buffered memory
Multi-GPU Support
2-way NVIDIA SLI
3-way AMD CrossFireX
Expansion slots
PCIe 3.0 x1
PCIe 3.0 x16 (x16 electrically)
PCIe 3.0 x1
PCIe 3.0 x16 (x8 electrically)
PCIe 3.0 x16 (x4 electrically)
Storage
6 x SATA 6 Gb/s, supports RAID 0,1,5,10
1 x M.2 PCIe 3.0 x4/SATA (disables SATA_2 when M.2 SATA SSD is used)
1 x M.2 PCIe 3.0 x4 (disables SATA_5 & SATA_6 when M.2 PCIe 3.0 x4 SSD is used)
Network
Intel WiFi 6 AX201 (2×2 802.11ax, Bluetooth 5.1)
Intel I225-V 2.5G LAN
USB

Rear I/O:


3 x USB 3.1 (10 Gbps)
1 x USB 3.1 Type-C (10 Gbps)
2 x USB 3.0 (5 Gbps)
4 x USB 2.0


On-board headers:


1 x USB 3.1 (10 Gbps)
1 x USB 3.0 (5 Gbps) (2 ports each)
2 x USB 2.0 (2 ports each)
Audio
SupremeFX S1220A CODEC
5 x gold-plated audio jacks (rear)
1 x Optical S/PDIF out
1 x front panel audio connector
Display output
1 x HDMI 1.4
1 x DisplayPort 1.4
Other onboard connectors
1 x CPU fan header
1 x CPU_OPT fan header
1 x AIO_PUMP header
1 x VRM_HS_FAN header (VRM fan)
1 x W_PUMP+ header
2 x Chassis fan headers
1 x Temperature sensor connector
2 x AURA RGB headers
2 x ARGB Gen 2 headers
1 x Thunderbolt 3 header
Overclocking features
BIOS Flashback
Q-CODE readout
Q-LED debug LEDs
CPU_OV jumper
Included accessories
User's manual
4 x SATA 6Gb/s cable
1 x M.2 Screw Packages
1 x M.2 rubber package
1 x 40mm assistant fan (VRM fan)
1 x Wi-Fi Antenna
1 x ARGB extension cable
1 x RGB extension cable
1 x Thermistor
1 x Driver disk
1 x ROG Strix stickers
1 x ROG Strix thank you card
Form factor
ATX (12″ x 9.6″)
A Closer Look
One of the main highlights of the latest LGA 1200 boards is the VRM. As Intel is now offering up to ten cores with the 10th Gen Intel Core processors, motherboards will have to be ready to tackle the increased power draw that these new CPUs will have. As such, ASUS has went over the top with the heatsink design, and actually cut a lot of slits into the aluminium to make for more surface area, besides adding another block of aluminium in the center of the motherboard.
Lifting off the elaborate heatsink we find 16 Vishay SiC639 50A VRPower Integrated Power Stages, which should be more than enough to power any 10th Gen Intel Core processor. It is configured in ASUS' Teamed Power Architecture, so there are seven phases each connected to two power stages each for the Vcore, and one phase handling the integrated graphics. The ASUS ASP1900B PWM controller is somewhat new, as I have not seen it on previous ASUS motherboards, nor is there any mention of it in any online resources.
The PCH heatsink shroud is made of plastic, and unfortunately covers quite a bit of the area around it. While it looks good, installing an SSD into the first slot is not going to be a pleasant experience, with you needing to undo three screws to remove it, before unscrewing the two holding down the M.2 SSD heatsink. But hey, it looks damn good with all the cybertext running across it. The two reinforced PCIe x16 slots are connected to the CPU, and allow you to run SLI configurations, while the regular ones are connected to the PCH.
That's it for our preview of the ASUS ROG Strix Z490-E Gaming. We will be taking a closer look at the ROG Strix Z490-E Gaming motherboard in our in-depth review of it soon, so stay tuned!