Review
AMD Radeon RX 7900 XT Review – Keeping Graphics Cards Sensible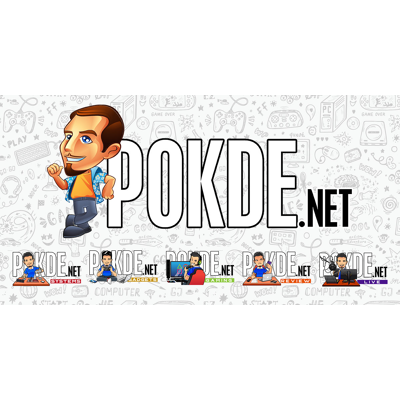 Overview
AMD Radeon RX 7900 XT is here to tell you bigger is not always better. Can AMD prove it so?
Positives
+ Small GPU size, easy to fit in cases
+ Better performance-per-dollar over NVIDIA equivalents
+ Clean all-black design
Negatives
- VRAM is slightly on the hot side
Since AMD dethroned NVIDIA 10 years ago with the R9 290X – its Radeon graphics division has been trying to play catch-up, at one point giving up the high-end GPU market entirely as the company faced bankruptcy due to Bulldozer's catastrophic failure. The RX 6000 series marked the first time AMD is back in the fight, directly challenging the best GPU Team Green had to offer.
With NVIDIA's RTX 40 Series, they are hyper-focused on one goal: to be the absolute fastest gaming GPU in the world. Though, this comes to many as a compromise in many ways – size, power draw, and the price. RTX 4080 shares the same gargantuan cooler, and despite its relatively lower power draw – the price is, simply put, unwelcomed by everyone. Meanwhile, AMD has since diverged into an area that they have been focusing for Ryzen division for years – efficiency. They may not be going for the absolute fastest, but will they be the best all-rounder on offer?
Unboxing
Keeping similar design to its predecessor – the box is only written with the model (RX 7900 XT in this case) and a graphic of the GPU itself. Makes for a very pleasant looking box on display. Expectedly, this box is also a whole lot smaller than most AIB models.
You don't get anything else other than the GPU itself once you lift open the box. Like the 6900XT box, on top you get the same "Welcome To The Red Team" message. The whole box is entirely smoked black, apart from that "RED" text and a small red-colored accent lines, which aligned to that of the GPU's heatsink fins itself.
Appearance
The card itself has gotten some pretty big visual overhaul – gone is the two-tone shroud with a big chunk of silver color going across the fans and a big "R" letter on it; now it's entirely smoked black color on every corner of the card. Yes, even heatsinks are blacked out. I'm sure some modders out there might even fancy painting the PCIe bracket black – imagine how that'd look in an all-blacked-out PC build…
Dimensions wise, this is slightly taller and longer than the outgoing 6900XT, but virtually identical to the NVIDIA RTX 3080 Ti – just a tad bit shorter in length. It weighs heavier than the Team Green card though – 1.52kg to 1.36kg. You'd imagine that extra chunk in weight definitely goes to the metal used for cooling.
Top side is extremely clean looking – which certainly helps with aesthetics since this is where most people would look at 99% of the time. The 2x PCIe 8-pin connector stays and on the same exact position just like on the RX 6000 series. The RADEON logo sits below – though this is not illuminated. As always, AMD wants to remind you this is a Team Red card by giving it red accents in the heatsink array.
Even the bottom side looks significantly cleaner compared to most AIB cards. While you won't necessarily be able to look at this side in a PC case anyway, they've gone the extra mile to paint everything black, even the fan cables. Speaking of which, the heatsink is slightly recessed in the right corner as a result.
With most GPUs going for flow-through cooling, and if not so, the capacitors are usually exposed. However, AMD has pretty much retained the same cooling solution as the predecessor – and that allows them to completely close off the backplate and paint in all the way black, with the exception of a few red-colored "holes". The design language is still similar to 6900XT with that future sci-fi architecture look. Oh, and another reminder that this is a RADEON card with big letters slapped on it.
I/O wise, you get two DisplayPort 2.1 – first in the world, HDMI 2.1 and a single USB-C port for those who play on VR devices or have a USB-C monitor. While there's no DisplayPort 2.1 certified displays out just yet, you should see them starting next year with high-refresh 4K monitors. It might take a few years for displays to catch up to the ridiculously fast 4K480 or 8K165 resolutions – but this card will be ready when that happens. Also, AMD has put all the regulatory labels on the PCIe bracket just to make the card itself looking squeaky-clean.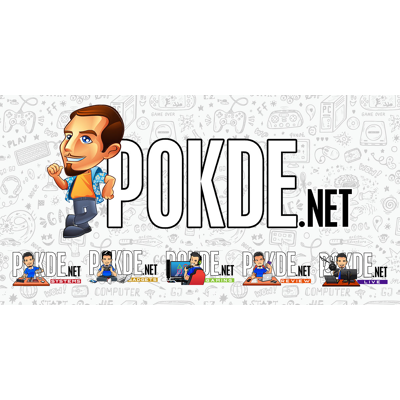 No RGB presence here – only the XTX model has some form of lighting. That said, this card is quite tiny considering recent GPUs are all triple if not quad-slot monstrosities… and also, our good old PCIe 8-pin connectors – you won't be needing 12VHPWR anyway given this is still a relatively sensible 315W card.
Specifications
AMD Radeon RX 7900 XT
GPU Core & VRAM:

GPU Core Variant
Navi 31 XT
Microarchitecture
RDNA 3
Process Node
TSMC N5 (GCD)
TSMC N6 (MCD)
Transistors
58.0 billion
Die size
306mm² (GCD)
5x 37.5mm² (MCD)
Compute Units
84
Stream Processors
5376
Ray Accelerators
84
Cache
80MB L3 (5x 16MB Infinity Cache)
VRAM Configuration
20GB GDDR6 320-bit
Memory Bandwidth
20Gbps, 800GB/s peak
Add-in board:
Game/Boost Clock
2000 / 2400 MHz
TDP (TBP)
315W
Recommended PSU
750W
Dual BIOS Mode
No
Display Outputs
2x DisplayPort 2.1
1x USB-C (DisplayPort 2.1 Alt Mode)
1x HDMI 2.1
*Max output resolution: 7680×4320 (8K) @165Hz, 12-bit HDR
Power Connector
2x 8-pin PCIe connector
Bus Interface
PCIe 4.0 x16
Dimensions
2.5-slot, 276 x 113 x 51mm
What's New?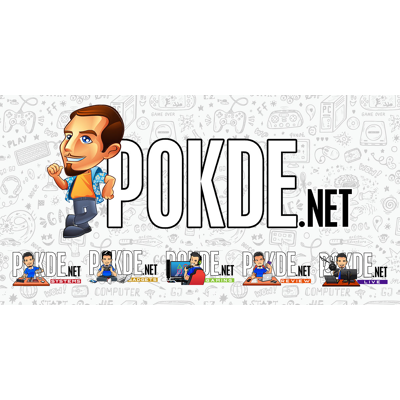 The headlining feature of RDNA 3 is the introduction of multi-chip GPU – first introduced in AMD's datacenter Instinct MI250 series GPGPUs. Unlike the datacenter part though, this silicon still uses one single die for GPU compute itself (Graphics Chiplet Die, GCD), then offloads the Infinity Cache to the outward dies (Memory Chiplet Die, MCD). AMD cited cost savings and manufacturing yields with this decision – much like Ryzen – due to the scaling issues introduced in I/O and memory logics.
Hence, AMD has opted for TSMC's 5nm process for the GCD itself, which scales better; while the auxiliary cache is given the TSMC 6nm process to save cost and increase potential yields. Connecting these two dies are the new fan-out interconnect which peaks at a ridiculously fast 5.3TB/s bandwidth; and to account for increased latency across the dies, the engineers has increased the core clocks to compensate for latency penalties. Also worth noting is up to +54% performance-per-watt – in line with AMD's generational targets.
Aside from the GPU itself, AMD has given its surrounding features a major overhaul – including a new Radiance Display Engine, and updated Dual Media Engine for video encode/decode. AMD's new Radiance Display Engine is capable of outputting 8K 165Hz 12-bit, with Rec.2020 gamut coverage (with DSC enabled). This color space is considered as the "gold standard" but so far very few displays are capable of nearing that coverage. For comparison – NVIDIA's current GPUs – maxed out at HDMI 2.1 will only provide 4K144 natively, or 8K60 with DSC enabled.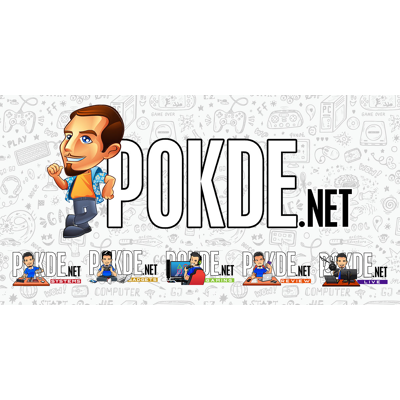 Another highlight is the new Dual Media Engine, now powered with AI – which should solve the longtime issue of AMD's VCE having generally worse encoding quality over NVIDIA's NVENC – which has been the primary choice for streamers without going for CPU-based encoding. AMD also noted that these GPUs can be paired with Ryzen 7000 CPUs to combine both encoding ASICs (Radeon iGPU + RX 7900) to boost 4K encoding performance by up to 30%.
Test System
CPU
Intel Core i9-13900K
Cooler
ASUS ROG Ryujin II 360 AIO
Cooler Master MasterGel Maker
Motherboard
ASUS ROG Maximus Z790 HERO
GPU
AMD Radeon RX 7900 XT
Memory
Kingston FURY RENEGADE RGB DDR5-6400 CL32 (2x16GB)
Storage
Samsung SSD 980 PRO 256GB (Boot)
Kingston NV1 1TB
Power Supply
Cooler Master V850 Platinum 850W
Case
VECTOR Bench Case (Open-air chassis)
OS
Windows 11 Pro 21H2
Performance
All benchmarks are done in out-of-the-box settings, unless otherwise specified. Games are tested under these settings (upscaling features such as AMD FSR or RSR are turned off):
Forza Horizon 5 (RT ON)
Maximum settings (all settings maxed out to EXTREME preset when available, Ray Tracing set to EXTREME).
Forza Horizon 5 (RT OFF)
Ultra High preset – Ray Tracing turned off.
Red Dead Redemption 2
All settings set to ULTRA – slightly higher quality over 'Favor Quality' from the in-game settings slider.
Shadow of the Tomb Raider (RT ON)
HIGHEST preset. RT Shadows set to ULTRA (which overrides default Shadow settings).
Shadow of the Tomb Raider (RT OFF)
Same as the previous run – with the exception of RT Shadows turned OFF, with Shadow settings set to ULTRA instead.
F1 2022 (RT ON)
ULTRA HIGH preset. Ray Tracing is set to HIGH under this preset. (RT is always ON in all quality levels.)
Synthetic Benchmarks
Now, this is an AMD card, which means different architectures, and different synthetic performance entirely. Still, this should give you a basic idea on how this card performs on certain conditions. The general theme of RX 7900 XT is pretty much to slot in between RTX 4080 and the "hypothetical" RTX 4070 Ti (which is the unlaunched RTX 4080 12GB redux). It maintained some gap to the previous generation RTX 3080 Ti – with the exception of Ray Tracing where it barely held its lead.
AMD historically been lagging one generation behind when it comes to raytracing – so it's no surprise here. I'd like to see them focusing on this area in the next-gen though, given the increased prevalence of this graphical feature in many games released this year. Time Spy has traditionally been in favor of AMD's RDNA-based architecture, so that gives it a pretty commanding lead against the old Green card. Can these translate well into the games? Read on.
Gaming – 4K (3840×2160)
…and the answer is not quite. Now, to be clear – AMD has said the 7900 XT will sit on the lower end of the 4080 while the XTX covers the upper end of that card as far as performance is concerned. Still, this is slightly lower than what I'd expect, maybe 3-5% lower than my expectations. But expectation is one thing, and numbers are… numbers. Let's dissect them.
First up is Forza Horzion 5, with RT pushed to Extreme: while AMD remained behind the contemporary NVIDIA card, it at least managed to stay ahead of the outgoing 3080 Ti by a 11% margin. Turn RT off and the gap is slightly increased to 13%. In both cases, the Radeon is roughly 20% behind the 4080 – 21.5% and 18.7% respectively, to be exact. Similar trend continues in RDR2. Here it's 11% in favor of the Red card, however this time it's got a smaller deficit to 4080, at 15%.
SOTTR's raytracing feature has not been kind to the Radeon 7900 XT – the card only managed a single frame more than the old 3080 Ti, while the gap to 4080 is measured at a sizeable 28%. That gap narrowed somewhat when RT is turned off, with 7900 XT getting 11 more frames, or 12%. Deficit to 4080 is now at 19%. Finally, F1 2022 is a total loss for AMD – with the lowest performance of all three cards. It also measures the biggest gap to 4080, at 30%.
Gaming – 1440P (2560×1440)
Into 2K resolution, where this is likely most gamers with this card will land on. To summarize – resolution doesn't seem to affect the relative performance of these cards as the percentage largely stayed within 5% compared to 4K results.
Forza Horizon 5 has tell us two things: one, the gap to 4080 largely is the same, at -24% and -18%; and two, the lead to RTX 3080 Ti has measurably shrunk to just 8% on both occasions. This seem to indicate Radeon suffers from slightly worse performance scaling as the resolutions go down. That being said, RDR2 has given 7900 XT a bigger lead over 3080 Ti at 16%, but also a bigger gap to 4080 as well – also 16%.
SOTTR with raytracing has widened the gap between 7900 XT and 3080 Ti – though it's still a very tiny 4% gap. Deficit to 4080 remained at -28%, same as 4K. Turn off raytracing and the Radeon card gets a more convincing 18% lead, while the deficit to 4080 is now shrunk to 14%. F1 2022 once again is a total loss to 7900 XT, with virtually the same percentage of losses to both cards in 4K (-5% and -31%).
Gaming – 1080P (1920×1080)
While the previous-generation RX 6900 XT had the edge on 1080p resolutions compared to contemporary NVIDIA GPUs – this might not be the case with 7900 XT. Again, the gaps stayed the same for the most part, with a few exceptions.
Forza Horizon 5's raytracing runs is pretty much in line with the other two resolutions – albeit the lead to 3080 Ti has further narrowed to 7%. The run with RT off is an odd one – which sees both 3080 Ti and 4080 having identical performance at 188 FPS. The AMD card meanwhile, is left behind at just 162 FPS – 14% short of both cards. RDR2 produced mostly identical gaps between three cards as 1440p results – 16% ahead of 3080 Ti and 18% behind 4080.
The Radeon still maintains its miniscule lead over 3080 Ti with RT turned on, this time at 2% – while coming at a 18% deficit to 4080. On pure rasterization runs, the 7900 XT gained 9% lead to the old Green card while the gap to 4080 has massively shrunk to 3% – however, that's more down to the CPU bottleneck being hit as the 4090 also produces the same 245 FPS result. Finally, the 7900 XT trails behind both cards in F1 2022, measuring 7% to 3080 Ti and 31% to 4080.
Thermals
First is Furmark 10-minute stress test. With the GPU pinned at ~310W, the temperature more or less equalized at 79°C after 10th minute. AMD noted that the new thermal sensor inside the silicon will measure equivalent ambient temperature and work out the thermal headroom from there. (I'd assume this is somewhat similar to AMD STAPM feature on laptops.) They also mentioned the hot spot temperature are designed to handle up to 110°C – which means your GPU will not actively throttle clocks or power before that. As seen here, the hotspot is averaging 89°C (readings are based on GPU core + all MCDs).
Fan speeds wise, the fan curve is rather rough looking, though it still follows a general curve which most GPUs employs. Based on our usage we never really see the GPU enters zero-RPM mode (it's idling at ~400RPM or so), but the option is available in AMD Software, which also enables full fan control – you can adjust the threshold depending on your preferences.
In both stress tests we get… a rather toasty VRAM. At the end of the run it reached 96°C, while the GPU core itself only peaked at 76°C. You will certainly see better results on AIB boards with much larger and beefier cooling solutions, but for what it's worth, it's passable given its size. The fan curve is identical to the Furmark run, both finishing at around 1,400RPM. However, AMD allows the GPU fan speed to be overrode up to a staggering 3,600RPM – I wouldn't want to try that myself…
Conclusion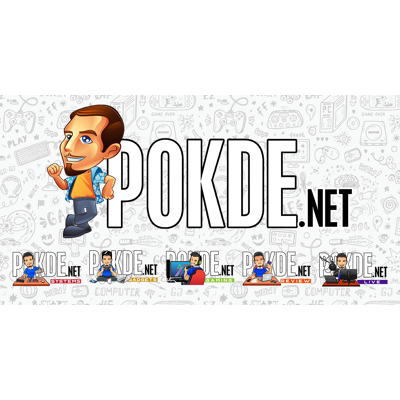 The AMD Radeon 7900 XT represents a completely different philosophy in GPU design – while NVIDIA says "Moore's Law Is Dead" – AMD says it's still very much alive. Similarly, while NVIDIA says the price will never go down to what it used to be – AMD has proved that otherwise too. Again, when NVIDIA throws all constraints out of the window and makes the RTX 4080 incredibly huge – AMD has chosen to keep the dimensions very much in place, giving users a much more straightforward upgrade without worrying about new connectors, bigger PSUs, bigger cases, and pricier cards.
Performance is for the most part ahead of 3080 Ti (with 50W less power draw), but raytracing-enabled games will bring that to either slightly ahead or virtually equal. In some cases that may turn to deficit – it all depends on case-by-case basis as some games optimize towards different GPU architectures given different game engines. Luckily enough for AMD, this card is currently still at well over $1,100 in US – so it's not on the same price bracket that AMD is placing itself on.
Thermals is a bit on the hot side for VRAM – though this is pretty much the tradeoff as the card is very tiny by modern GPU standards these days. I would expect the VRAM temps to stay very close to thermal limits when placed inside a case, however the core temperature itself is still very manageable so that's unlikely to be a concern. You can always crank the fans up if you feel the temps fly a bit too close to the sun, since AMD has given you full control on the fan curve right in the AMD Software (previously called Radeon Software) application.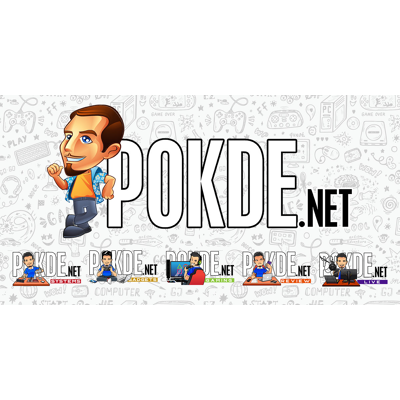 We don't have any local pricing yet so far – but we do have official SEP from AMD, which is $899. This pricing, while not the most expensive – is also not the very best. To me it's not really the best decision to increase market share given NVIDIA has the option to price the 4070 Ti (previously 4080 12GB) at a much lower spot should they wish. That was priced at $900 as well, remember. I think this card's performance has left it sitting at a rather tough spot because there's 7800 to be placed below.
All being said, this generation is still a very solid one for AMD. While they might not be necessarily gunning for the top spot, the features, efficiency and user-friendly design of this generation will benefit them in two ways – down the mid-range, and in the long run – especially in the wake of financial recession that many countries are currently experiencing right now. Will AMD's sensible approach win them more market share next year? We shall see.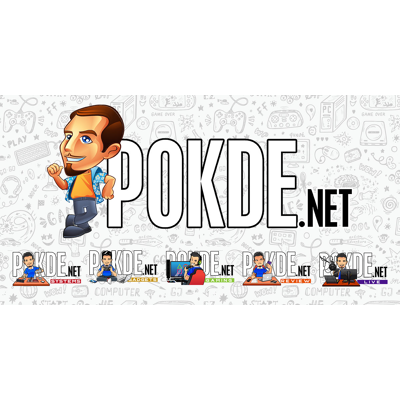 Special thanks to AMD Malaysia for providing Radeon RX 7900 XT for this review.