Review
ASUS TUF Gaming GeForce RTX 4080 16GB OC Edition Review – New Normal?
Overview
The ASUS TUF Gaming GeForce RTX 4080 16GB OC Edition is one of the thickest RTX 4080 so far. Let's see if that translates to better results...
Positives
+ Manageable thermals
+ Clean, matured design
+ Dual BIOS mode
Negatives
- Huge footprint despite being a 320W card
- Terrible value
NVIDIA's rather controversial GeForce RTX 4080 has landed, and not without its own issues. During the launch keynote in September this year – CEO Jensen Huang has announced two versions of RTX 4080 (16GB and 12GB) that frankly, does not resemble each other whatsoever. Every single specs on the 12GB version has been toned down making it a substantially slower card that has no right to share the same name as the 16GB version.
It wasn't long until public's dissent has finally forced NVIDIA to undo that naming, so the 4080 12GB has been – for the first time in NVIDIA's history – "unlaunched". So that leaves us with just a single RTX 4080 model, the 16GB one – which we now have on hand in the form of ASUS TUF Gaming RTX 4080. Let's see how ASUS handles one of the most notorious NVIDIA GPUs in recent history…
Unboxing
Unlike most boxes you see, ASUS has gone creative with the box design and given the box chamfered edges. The outer packaging is a very thin one though, so be careful if you want to keep it as a showpiece. The real deal… is what's wrapped under the RTX packaging. Open it sideways like usual – but due to the shape you may need to pry your fingers to get this thing open. Not exactly ideal.
Opening the box and you get a few things – the GPU itself, a velcro tape, a 3x 8-pin PCIe adapter and a rather tiny GPU holder that can be doubled up as a screwdriver – so you can save time from searching that screwdriver just so you can install the screws into the case bracket. If you currently own the ATX 3.0 / PCIe 5.0 power supply, you can simply ignore the adapter and use a native connector instead.
Appearance
Over the years TUF Gaming's design has slowly been "maturing" so to say – less in-your-face looks and more subtlety. So it's always nice to see a GPU that's more reserved in design which will be visually more compatible with most builds. No RGB on this side of the GPU though, this is a very understated card all things considered.
Coming to the top side reveals one of the thickest GPU we've seen so far, measuring at 3.65 slots. Though you can see some unutilized spaces between the fins, which overall makes it look less busy than it should be. Maybe it's just the illusion of having a nearly skeletal shroud design on the backplate side?
Look from the bottom side (from the PCIe slot), you can see there's a gap between the 'exoskeleton' section and the heatsink at the right 1/3 of the card. Given this is a 320W card, I doubt it's really warranted to use such a thick chassis to handle the heat.
On the rear you get a bog-standard backplate design – flow-through cutouts, exposed capacitors and all that. Part of the cutout resembles right half of the TUF logo. On the bottom left you get a dual-BIOS switch, giving the option to choose between Performance and Quiet modes.
Now we get something more interesting. Unlike the standard layouts, ASUS has given this GPU one extra HDMI 2.1 port, totaling five ports. That being said, you can only use up to 4 at a time according to ASUS's specifications. This is a thick card – at 3.65 slots, you won't be leaving much gaps if you happen to have another PCIe add-in card right below.
Interestingly, the PCIe bracket is only a dual-slot one, so there's less area to spread the load as you install it into the case. That being said, it's not a concern – 8 of these PH2 Philips screws is more than enough to keep this secured to the chassis.
Onto our test rig, the only place you'll be seeing RGB is on the top right side – illuminating the TUF logo and a small light strip below it. If you build a more understated-looking PC, this will fit and blend right in. If you ignore that triple 8-pin PCIe adapter that is…
Specifications
ASUS TUF Gaming GeForce RTX 4080 16GB OC Edition
GPU Core & VRAM:
NVIDIA GeForce RTX 4080 16GB
GPU Core Variant
AD103-300-A1
Microarchitecture
Ada Lovelace
Process Node
TSMC N4
Transistors
45.9 billion
Die size
379mm²
Streaming Multiprocessors (SMs)
76
CUDA Cores
9728
Tensor Cores
304
RT Cores
76
Cache
64MB (L2)
VRAM Configuration
16GB GDDR6X 256-bit
Memory Bandwidth
22.4Gbps, 716.8GB/s peak
Add-in board:
ASUS TUF Gaming GeForce RTX 4080 16GB OC Edition
Boost Clocks
2595MHz (Default)
2625MHz (OC)
TDP
320W
Recommended PSU
750W
Dual BIOS Mode
Yes (Performance / Quiet)
Display Outputs
3x DisplayPort 1.4
2x HDMI 2.1
*Max 4 concurrent display outputs
*Max output resolution: 7680×4320 (8K) @ 120Hz (DSC)
Power Connector
16-pin 12VHPWR connector
*Optional 3x 8-pin PCIe adapter included
Bus Interface
PCIe 4.0 x16
Dimensions
3.65-slot, 348.2 x 150 x 72.6 mm
Test System
CPU
Intel Core i9-13900K (24C 32T, 5.8GHz)
Cooler
ASUS ROG Ryujin II 360 AIO
Cooler Master MasterGel Maker
Motherboard
ASUS ROG Maximus Z790 HERO
GPU



PNY GeForce RTX 4090 OC XLR8 Gaming VERTO EPIC-X RGB
ASUS TUF Gaming GeForce RTX 4080 16GB OC Edition
NVIDIA GeForce RTX 3080 Ti Founders Edition
Memory
Kingston FURY RENEGADE RGB DDR5-6400 CL32 (2x16GB)
Storage
Samsung SSD 980 PRO 256GB (Boot)
Kingston NV1 1TB
Power Supply
ASUS ROG Thor 1000W Platinum II
Case
VECTOR Bench Case (Open-air chassis)
OS
Windows 11 Pro 21H2
Performance
In the following performance comparison, both the PNY XLR8 VERTO OC RTX 4090 and NVIDIA GeForce RTX 3080 Ti FE will be used as comparison and reference. All benchmarks are done in out-of-the-box settings (BIOS mode set to Performance), unless otherwise specified.
Games are tested under these settings (upscaling features such as NVIDIA DLSS or AMD FSR are turned off):
Forza Horizon 5 (RT ON)
Maximum settings (all settings maxed out to EXTREME preset when available, Ray Tracing set to EXTREME).
Forza Horizon 5 (RT OFF)
Ultra High preset – Ray Tracing turned off.
Red Dead Redemption 2
All settings set to ULTRA – slightly higher quality over 'Favor Quality' from the in-game settings slider.
Shadow of the Tomb Raider (RT ON)
HIGHEST preset. RT Shadows set to ULTRA (which overrides default Shadow settings).
Shadow of the Tomb Raider (RT OFF)
Same as the previous run – with the exception of RT Shadows turned OFF, with Shadow settings set to ULTRA instead.
F1 2022 (RT ON)
ULTRA HIGH preset. Ray Tracing is set to HIGH under this preset. (RT is always ON in all quality levels.)
Synthetic Benchmarks
Given the core configuration between all three cards (16,384 vs 9,728 vs 10,240), it's not that surprising to see RTX 4080 trailing behind with a gap that basically says "RTX 4080 Ti coming soon". Let's go through the numbers individually.
Now, despite having roughly 40% less CUDA cores, the 4080 isn't 40% slower – worst case we're looking at 32% deficit to RTX 4090 – while leading the RTX 3080 Ti by 39%, in the Superposition 4K test. 3DMark Time Spy has given the 4080 both wins at different margins: 39% on System scores, and 47% on GPU scores. Raytracing-based 3DMark Port Royal has similar advantage too – thanks to increased amount of updated RT cores, it nets a 40% lead over the preceding RTX 3080 Ti.
Gaming – 4K (3840×2160)
The pattern continues – we see RTX 4080 sits right in between RTX 4090 and RTX 3080 Ti. That being said, the 4080's narrower 256-bit memory bus has certainly impacted its performance potential in 4K resolutions (you'll see why in the 1440p test below). Memory bandwidth is especially important as you go higher in resolutions, so the 4080 having 30% less memory bandwidth certain has impacts on the performance in 4K than just simply lesser core counts.
In any case, Forza Horizon 5 has the 4080 lead by 42% over 3080 Ti on RT-enabled run, and 39% on pure raster run. The lead clocks at 30% for 4080 in Red Dead Redemption 2; meanwhile, Shadow of the Tomb Raider has very similar scaling behavior to that of Forza – which happen to translate nearly identical improvements over its predecessor by 41% and 38% respectively. Finally, F1 2022 is the only game where RTX 4080 has fell under 60FPS mark, however that is still a solid 36% faster than the 3080 Ti, which is barely at playable framerates.
Gaming – 1440P (2560×1440)
To summarize this chart to that of 4K runs – the gap has closed considerably in favor of the RTX 4080 to its big brother, RTX 4090. The general trend here seems to point at RTX 4090 hitting a bottleneck – which made RTX 4080 substantially closer to it in some settings.
Forza sees the 4080 lead by 41% and 32% with its respective settings; Red Dead Redemption 2, among the most demanding games on GPU, has given 39% lead to the 4080 over the older card. Meanwhile, F1 2022 sees RTX 4080 easily beating 3080 Ti with a 38% lead.
Here's something worth noting. Shadow of the Tomb Raider is a relatively easier game to run on, which puts more emphasis on the CPU and memory's performance. With CPU and memory bottleneck realistically reduced to a minimum – we can see RTX 4080 is within reach of the much more expensive 4090 as the bigger card is starting to be dragged on by such bottlenecks. (We'll need something even faster than i9-13900K to give the 4090 more performance potential.)
Gaming – 1080P (1920×1080)
Since we're already talking about the potential bottleneck by CPU at 1440p (given GPUs has far outpaced CPU's development over the years), it's no surprise to see that 4090 is completely held back, which in some cases has the RTX 4080 to match its framerates (with 3080 Ti within spitting distance).
If you do play on raytracing on – the RTX 4080 can still lead with a significant margins: namely, +35% on FH5, +24% on SOTTR and +36% on F1 2022, against the RTX 3080 Ti. RDR2 remained GPU-heavy despite without raytracing, which means the 4080 still gets to lead by a significant +40% margin over the outgoing card. Without raytracing feature though – both FH5 and SOTTR's lead to the 3080 Ti has either largely diminished or entirely disappeared due to bottlenecks on the other parts of the system.
Thermals
First is the 10-minute Furmark stress test which represents the worst-case scenario for GPU workloads. Given this RTX 4080 is a 320W card – the thermals is fairly good. But when you consider other AIBs has similarly sized coolers that can easily handle 4090's 450W, this might fell a bit short of that. Still, Averaging 63°C – you won't be worrying about the GPU cooking itself in your PC case.
As for fan speeds, there's headroom all the way up to 3,100RPM – but you won't be needing all that speeds. (And it's incredibly loud.) Under standard Performance BIOS mode, the fans push harder at around ~1,680RPM at the 10-minute mark.
For this run we chose the Quiet BIOS mode – which, unlike Performance – drops the fan speeds down to ~1,100RPM during our Furmark run. Here in the Time Spy Extreme run, also similarly 10-minute run – the fans pick up at a much slower pace and reaches ~1,080RPM at the end of the stress test. Temperatures are, expectedly, slightly higher on core; VRAM however has picked up 10 more degrees.
Conclusion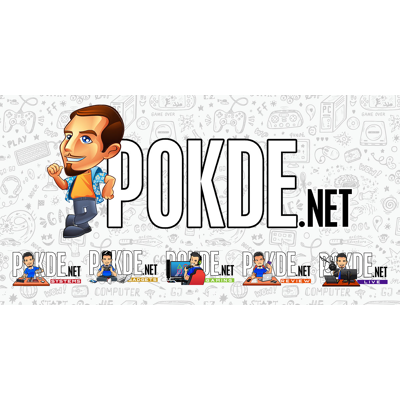 Compared to the previous generation TUF GPU, this is a whole lot thicker at 3.65 slots – which is not exactly what most users want when it comes to GPUs. Of course, with NVIDIA pushing TDP to crazy figures and with it brings associated R&D costs to develop such cooling solutions, this has given the current generation RTX 4080 a rather unpleasant side effects: you'll likely be seeing more RTX 4080s like this which uses similar coolers as the 4090 despite much lower power draw. This is among the measures from AIBs to recoup development costs, with GPU profit margins as little as it is. (Again, look up EVGA.)
Would I say the TUF RTX 4080 is an efficient card? The silicon itself, yes. It's very fast for its power draw – and honestly should've been NVIDIA's flagship instead of throwing power efficiency out of the window and create the 450W monster that is the 4090. (Or at least, a 350W "4080 Ti" would've suffice.) The card itself? Not the most space-efficient. Granted, most motherboards leave 4 slots width to the next PCIe slot so vertical width isn't an issue – but forget about ITX builds with these cards, they're not designed for it.
And that is a rather worrying trend. Just look at cars: in some ways this resembles how people begin to buy SUVs in droves – and parking spaces becomes an issue because now every car is becoming huge. I hope we won't be seeing GPUs keep getting larger to the point it no longer fits in the case (however absurd that idea might've be right now), because ITX users has pretty much been ignored for the last few years, unless they go with something exotic (say, custom waterblock liquid cooling).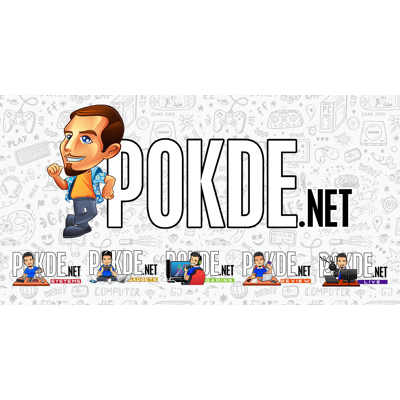 Now, oversized coolers aside, how is ASUS managing the heat? Fairly well. It's not as good as the PNY card we recently reviewed, but still good enough to not worry about any thermal issues, be it core or VRAM. Plus, there's the ROG STRIX version if you really want to go balls-out. Fans are slightly more audible under load but it's nothing to worry about. Although it does get very whiny if you decide to crank the fans to its absolute limits (not like you'll ever need to).
Let's address the elephant in the room. Remember NVIDIA priced this GPU at $1,199? I shall remind you this is a xx80-series card – not even the xx80 Ti card! In Malaysia this costs RM7,399 MSRP (actual prices are slightly lower) – which is a really terrible value when you look at the past xx80 models. Again, NVIDIA believes the days of low GPU prices are over – so it's really up to you to decide whether Jensen Huang is right… the other side might say otherwise.
Special thanks to ASUS Malaysia for providing this sample of TUF Gaming GeForce RTX 4080 16GB OC Edition for the purposes of this review.