ASUS ROG unveils new lineup at IFA 2015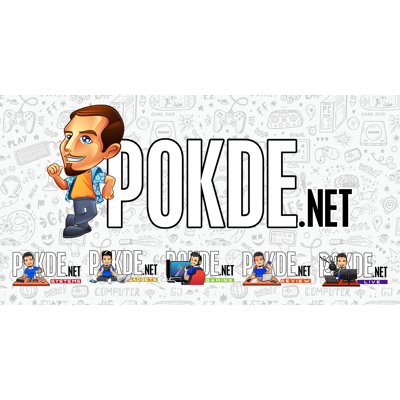 ASUS Republic of Gamers is very renowned among gamers and PC enthusiasts alike. When ROG is mentioned, images of motherboards chockful of features aimed at overclocking enthusiasts come to mind. At IFA 2015, ASUS unveiled a range of products, including a watercooled laptop. Oh and they seem to have traded in the red-black color scheme for an all-new design theme that offers gamers a range of exciting new colors, including Plasma Copper, Armor Titanium, and Lava Red.
First off, let's take a look at the ASUS ROG G752 laptop.
The ROG G752 is the latest generation of ROG gaming laptops. G752 features backlit anti-ghosting 30-key rollover, and also has an innovative dust-release thermal solution that that efficiently captures dust and channels it out of G752, eliminating dust buildup for increased system stability and longevity. It has a 6th-generation Intel
®
CPU and the latest NVIDIA
®
GTX 900M Series graphics for supreme gaming performance. The display will be a 4K panel with NVIDIA G-Sync technology. The G752 features the new ROG color scheme with Armor Titanium and Plasma Copper accents.
Next up, the ASUS ROG GX700. On the front it looks like a normal laptop… until you go round the back and notice the massive watercooling dock.
The first time any OEM has brought water-cooling to a laptop, the ROG GX700 promises stable, super-fast performance. Like the G752, GX700 features the new ROG color scheme with Armor Titanium and Plasma Copper accents. It is powered by a superior overclockable 6th-generation Intel® K-SKU processor, with the latest NVIDIA graphics processing unit (GPU) for incredible gaming performance. Gamers can enjoy real 4K/UHD laptop gaming in exceptional quality on the 17-inch 4K/UHD in-plane switching (IPS) display.
For the desktop PC enthusiasts, ROG has not left you guys out of all the fun. Say hello to the ROG Maximus VIII Extreme/Assembly.
It sports the new Plasma Copper ROG color scheme and is based on the Intel Z170 Express chipset. It features several exclusive technologies to maximize the overclocking potential of the Intel 6th-generation processors and DDR4 memory. Maximus VIII Extreme/Assembly includes the ROG 10Gb/s Ethernet card. With its low-latency design, this Ethernet card is backwards-compatible with all Ethernet standards and supports speeds of 100Mbit/s, 1Gbit/s, 2.5Gbit/s, 5Gbit/s, and 10Gbit/s. It is suitable for any PCIe® 2.0 x4 connection.
ROG Maximus VIII Extreme/Assembly also features the ROG SupremeFX Hi-Fi headphone amplifier. This uses an ESS® ES9018K2M digital-to-audio converter (DAC) for lower audio jitter, with two Texas Instruments LM4562 operational amplifiers for superior audio signal amplification, plus a TPA6120A2 headphone amplifier to drive high-fidelity headphones. And no, I do not know why it is known as the ROG M8E/Assembly.
With such a great looking motherboard, you surely will want to throw an equally sexy graphics card into your rig, and the ASUS ROG Matrix GTX 980 Ti is just that.
It is not all looks only, by the way. The ROG Matrix GTX 980Ti Platinum gaming graphics card features DirectCU II with 10mm heat pipes for 25% cooler performance and three-times (3X) less noise than reference cards. Patented Wing-blade Fan technology maximizes airflow by delivering 105% more air pressure for more efficient cooling.
Auto-Extreme technology with Super Alloy Power II components ensures that each ROG Matrix GTX 980Ti Platinum graphics card is of the highest quality and is able to withstand the graphical demands of today's gamers.
Memory Defroster is an ASUS-exclusive technology that takes overclocking to extremes – it defrosts the Matrix card's memory during subzero overclocking to ensure sustained stability. ROG Matrix GTX 980Ti Platinum has a one-click Safe Mode that restores VBIOS to its original settings; while the color-coded ROG load indicator lets users check GPU load levels at a glance. It features GPU Tweak II, an intuitive user interface, which makes gaming and overclocking easier and more visual than ever. It also comes with a 1‑year XSplit Gamecaster premium license — a $99 value — so gamers can easily stream or record their gameplay via a convenient, in-game overlay.
For those who have less spaces on their desks and feel reluctant to forfeit a large portion of it to a full sized desktop rig, there is also the ROG G20 Special Edition for you guys.
ROG G20 Special Edition is designed to dominate the field of small-form-factor gaming desktops. ROG G20 features a 9.5-liter chassis and is has a 6th-generation Intel Core i7 processor and NVIDIA GeForce GTX Titan X packed into its tiny chassis. It has a bold design with a matte-black finish, aggressive lines, and Mayan-inspired markings. The chassis takes advantage of natural convection for efficient heat management, and utilizes hidden airflow channels and two internal fans to cool its internal components. The chassis has customizable LED effects that showcase up to 8 million colors which can be tailored to suit the feel of the game currently being played, or configured to light up in tempo with the currently-playing audio.
The ROG 7.1 surround gaming headset also features the same copper highlights as the rest of the new ROG lineup, as well as a whopping 10 discrete neodymium-magnet drivers.
It promises to offer an audio experience more immersive and engaging than almost any dedicated stereo headset with virtual surround on the market. An audiophile-grade headphone amplifier ensures richly detailed and dynamic sound for all channels. A dedicated plug-and-play USB audio station works as a USB soundcard and provides useful in-game audio controls. The audio station provides up to 90% cancellation of environmental noise, so gamers can enjoy clear in-game communication free from distracting background noises such as keyboard clicking and nearby conversations. It also features Sonic Studio, a tuning suite that gives users full control over audio settings, including Reverb, Bass Boost, Equalizer, Voice Clarity and Smart EQ settings, for truly amazing sound.
Last but not least we have the ROG Swift PG348Q.
ROG Swift PG348Q is a 34-inch gaming display with a curved 3440 x 1440 resolution IPS panel for immersive gaming visuals. This 21:9 aspect display has built-in NVIDIA G-SYNC technology and a 100Hz rapid refresh rate for ultra-smooth gaming visuals with no screen tearing or lag. ASUS GamePlus gives users four different crosshair options, an in-game timer and an FPS counter for an added advantage in first-person-shooter and real-time-strategy games; while ASUS GameVisual technology provides six preset display modes for optimized gaming visuals. ROG Swift has a frameless curved design that is perfect for an immersive gaming experience, and is ergonomically-designed with tilt, swivel, and height adjustments.
In addition to ROG Swift PG348Q, the exciting new 165Hz ROG PG279Q with built-in NVIDIA G-SYNC technology was shown in the product demonstration area.
SOURCE: ROG ASUS
Pokdepinion: I still can't get over the watercooled laptop. Wait, what?