ASUS Launches All-New AMD X670 Motherboards Under Five Series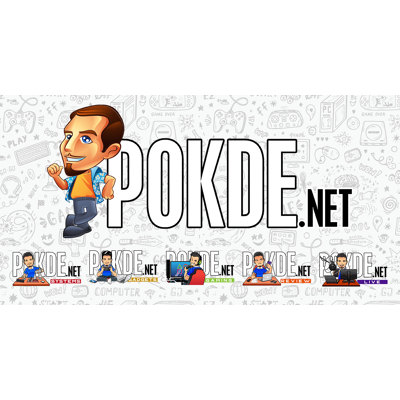 ASUS Launches All-New AMD X670 Motherboards Under Five Series
ASUS today announced a full range of X670 Series motherboards across its lineup, including ROG Crosshair, ROG STRIX, TUF Gaming, ProArt and Prime series.
As standard with all X670E series models, all X670E boards will feature one PCIe 5.0 x16 slot plus at least one PCIe 5.0 M.2 slot; however ASUS has additional PCIe 5.0 M.2 slots for its ROG models with 2 slots for STRIX X670E and 4 slots (with add-in card) for Crosshair X670E models. The cooling is also upgraded to contain more heat produced by these parts.
Q-Design continues to be featured for all Crosshair models, ProArt X670E, most ROG STRIX models and Prime X670E-Pro – with PCIe Q-Release button for easier unlatching of GPUs. Q-DIMM utilizes single-side latching mechanism, which is featured on all X670E models, for easier RAM installation. M.2 Q-Latch provides screwless installation for M.2 drives.
Debuting in this generation is AI Cooling II – available on all X670 series models, the tool uses machine-learning to gather system data during stress test. AI Cooling II then uses that data to determine the lowest fan speed required to effectively cool the components, keeping noise levels low without overheating. This featured can be enabled under FanXpert section in Armoury Crate app.
Dynamic OC Switcher, previously featured on Crosshair VIII Dark Hero, is now standard on all X670E models – a microcontroller flips between PBO (AMD Precision Boost Overdrive) and manual all-core overclock to give the best performance based on workloads on hand.
ASUS ROG Crosshair X670E Series
Three models debuted under the ROG Crosshair X670E series: X670E Hero, X670E Gene and X670E Extreme.
The Crosshair X670E Hero is loaded with 18+2 phase VRM rated for 110A for stable power delivery under high power. It features one dedicated PCIe 5.0 x16 slot, plus three more PCIe 5.0 slots and two PCIe 4.0 slots. Onboard audio is powered by ESS ES9218 Quad DAC capable of driving high-end headphones; Wi-Fi 6E and dual rear USB-4 ports are featured here as well.
X670E Gene provides all that power under a smaller micro-ATX (mATX) form factor, with 16+2 phase 110A VRM, Wi-Fi 6E, Intel 2.5GbE LAN, dual rear USB4, front panel Type-C port with Quick Charge 4+ support, and a dedicated ROG Gen-Z.2 expansion slot for additional M.2 slots with the add-in card.
X670E Extreme does what it says on the tin: for extreme performance, this EATX motherboard comes with 20+2 phase 110A VRM, six fan headers, and dedicated pump headers for those seeking water-cooling solutions. On top of features available on the Gene model, the Extreme also features Marvell AQtion 10GbE LAN for high-speed file transfers over local networks.
ASUS ROG STRIX X670E Series
ASUS introduces four models under its ROG STRIX lineup, with three ATX options and one Mini-ITX option:
First up is the most performant of the four – the STRIX X670E-E Gaming Wi-Fi. VRM is running on 18+2 power stages with 110A rating; two PCIe 5.0 x16 slots available for GPUs and a second add-in card. Included M.2 heatsink provides large surface cooling for PCIe 5.0 M.2 SSDs. Q-Release button and integrated boot button makes testing easier, and a spare M.2 thermal pad is also provided for future replacement drives.
The twins of STRIX X670E-F / X670E-A Gaming Wi-Fi share many of the features to each other, namely: one PCIe 5.0 x16 slot, 4x onboard M.2 slots (2x PCIe 5.0 + 2x PCIe 4.0), Wi-Fi 6E and USB4 header. The difference between the two comes down to colors – the X670E-F is for dark themed builds while X670E-A is suitable for those preferring white themed builds instead.
For those preferring SFF builds, the STRIX X670E-I Gaming Wi-Fi is the solution. With two DIMM slots, one PCIe 5.0 x16 slot for GPU, two M.2 slots with one for current and preceding PCIe generations, A single heatsink cools the SSD and chipset simultaneously, while a large backplate assist in cooling down capacitors. The ROG FPS-II card provides easy access to front-panel headers, 2x SATA ports, headers for clearing CMOS, and PCIe mode switch for legacy expansion cards.
One unique feature of this motherboard comes down to the all-new ROG STRIX Hive external control interface – talk about thinking outside the box (literally). The audio interface is housed inside, as well as volume knobs for easier audio control. Apart from audio features, the interface also features USB-C ports, Q-LED indicator, EZ Mode PBO button, FlexKey and BIOS Flashback buttons.
ASUS TUF Gaming X670E Series
The TUF Gaming series gets two new models, X670E-Plus and its WiFi counterpart.
Both boards feature the same no-frills sturdy aesthetic with gray hues that easily blend into most PC builds. Many features from ROG models are shared here as well – including a PCIe 5.0 x16 GPU slot, 4x M.2 slots (1x 5.0, 2x 4.0 and 1x 3.0), Q-LED comes standard with other Q-Design features; connectivity options include a Realtek 2.5GbE LAN and Wi-Fi 6E for the X670E-Plus WiFi model.
ASUS ProArt X670E-Creator WiFi
As the only ProArt offering in this launch, this motherboard is equipped with two PCIe 5.0 x16 slots, four M.2 slots (2x PCIe 5.0), dual rear USB4 port, front-panel USB 3.2 Gen 2×2 Type-C with Quick Charge 4+ support for up to 60W charging. Connectivity options include Wi-Fi 6E, Intel 2.5GbE LAN and additional 10GbE LAN courtesy of Marvell AQtion.
ASUS PRIME Series
For the value-chasers, ASUS's PRIME series offers three models here with one X670E and two X670 entries.
Sitting on top of the stack is the PRIME X670E-Pro WiFi – equipped with a single PCIe 5.0 x16 slot and single PCIe 5.0 M.2 slot. Wi-Fi 6E, Realtek 2.5GbE and USB4 header are included in this model, with pre-mounted I/O shield, Q-Release PCIe latch design, as well as Q-LED for diagnostic purposes.
For those who might not need PCIe 5.0 SSDs but still wants AMD's latest features, ASUS offers the pair X670-P (and its WiFi counterpart) with three M.2 slots onboard, DDR5 support and USB4 header all included. The WiFi model comes equipped with Wi-Fi 6.
Pricing
Below are pricing for ASUS X670 Series motherboards:
| | |
| --- | --- |
| Model | SRP |
| ROG Crosshair X670E Extreme | RM 5,129 |
| ROG Crosshair X670E Hero | RM 3,569 |
| ROG Crosshair X670E Gene | RM 3,129 |
| ProArt X670E-Creator WiFi | RM 2,719 |
| ROG Strix X670-E Gaming | RM 2,729 |
| ROG Strix X670E-F Gaming | RM 2,279 |
| ROG Strix X670E-I Gaming | RM 2,409 |
| TUF Gaming X670E-Plus WiFi | RM 1,789 |
| Prime X670-P WiFi-CSM | RM 1,559 |
All models comes with 3+1 Year Extended Warranty – users can register the warranty on ASUS website here.
Pokdepinion: Lots of models to choose from, so pick your poison wisely.