MSI MPG Z590 Gaming Carbon WiFi Overview — an enthusiast-friendly mid-range motherboard?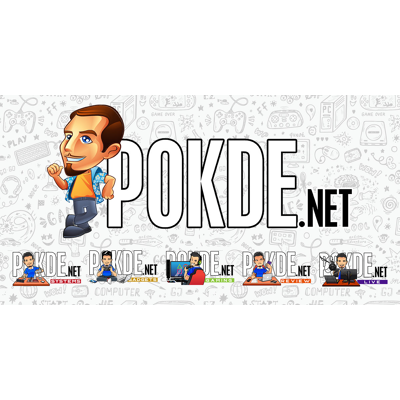 The MSI MPG Carbon series usually comprise of more affordable motherboards, with most of the premium features found on its pricier brethren pared back to allow them to be offered at lower price points. Today's board appears to be slightly different though. The MSI MPG Z590 Gaming Carbon WiFi, a strong mid-range motherboard that is designed to support the 11th Gen Intel Core Rocket Lake processors and all the features that it brings to the table, including the much awaited PCIe 4.0. Let's take a look at it.
Unboxing
As usual, we will be starting with the unboxing. The MSI MPG Z590 Gaming Carbon WiFi comes in a pretty standard motherboard box, albeit it being a lot more colorful than what we have seen from them previously. This is also the first Gaming Carbon motherboard as far as I remember to not sport any race car themed graphics on the box, which is a nice transition for the series. Over on the back, you get a nice list of features and highlights.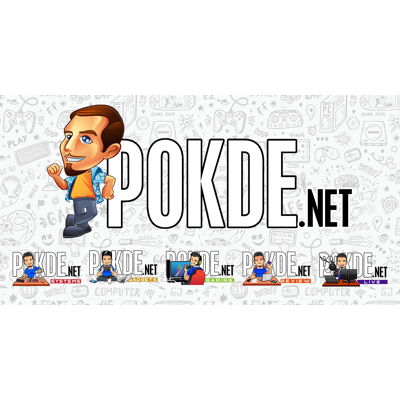 The motherboard arrives in an anti-static bag, with a little box over it containing the WiFi antenna. Aside from containing the WiFi antenna, the little box also holds the motherboard down to prevent it from jostling around in the box during shipping. We will check out the motherboard a bit later, so let's go deeper into the box.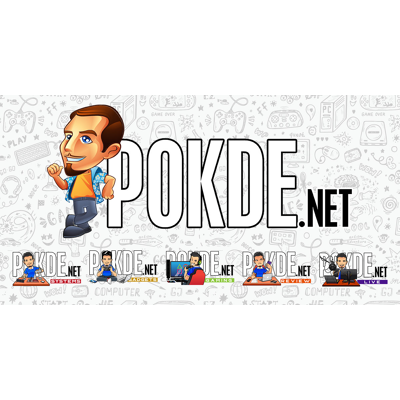 There are some stickers to help you customize your case, as well as a whole lot of paper. In this stack there's a quick installation guide, a little brochure of the other stuff MSI has in their lineup, the flyer for the MSI Shout out program, cable label stickers, a warranty registration card, a cleaning brush for maintenance down the line, an invitation to the MSI Reward program and last but not least, the full user manual.
You will also find a hard case badge, a RGB Y-cable, a nice USB drive that replaces the useless driver CDs, a Corsair RGB LED extension, a pair of SATA cables and a rainbow RGB LED extension cable. The MPG Z590 Gaming Carbon WiFi also comes with a screwdriver, so you don't have to hope that your swiss knife comes with a screwdriver.
Appearance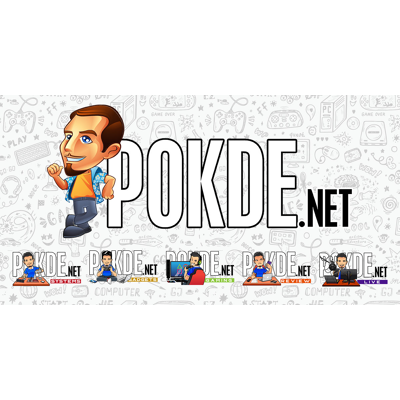 Finally, it's time to take a look at the board itself. The MSI MPG Z590 Gaming Carbon WiFi is a standard sized ATX board. With a predominantly monochrome color scheme, the MSI MPG Z590 Gaming Carbon WiFi will be very easy to match for any kind of build. A good portion of the board is covered by heatsink and heatspreaders, which is really interesting to see on MSI's mid-range entry. We will be taking a peek under those heatsinks in just a bit.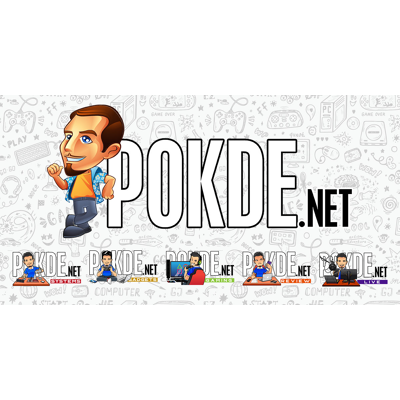 The rear of the board is not covered by a backplate, but that's alright. The ends of the solder points are a bit sharp and can tear through skin if you aren't careful. Still, since it is behind the board, you will rarely ever see it (or touch it).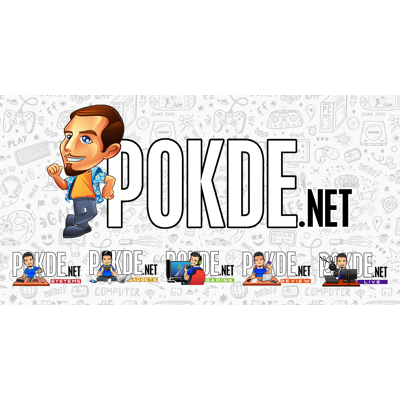 I would say that the MSI MPG Z590 Gaming Carbon WiFi has an absolutely exemplary rear I/O. With a total of 9 USB-A ports and one USB-C port, the MSI MPG Z590 Gaming Carbon WiFi is more than ready for all your USB devices. On top of having a fair few ports, the MSI MPG Z590 Gaming Carbon WiFi also boasts of a USB 3.2 Gen 2×2 Type-C port along with three USB 3.1 10Gbps Type-A ports. If you want to use the iGPU, the MSI MPG Z590 Gaming Carbon WiFi also touts HDMI 2.0b and DisplayPort 1.4 outputs that can support up to 4K60 displays.
MSI MPG Z590 Gaming Carbon WiFi Specs
CPU support
LGA1200
10th Gen Intel Core Processors
11th Gen Intel Core Processors
Pentium Gold G6, Celeron G5 Processors
Power
1 x 24-pin ATX
2 x 8-pin EATX 12V
ISL69269 PWM controller (12 phase)
16 x RAA220075 (75A) powerstage for VCore
1 x RAA220075 (75A) powerstage for iGPU
1 x NCP252160 (60A) powerstage for SA
Chipset
Intel Z590
Memory
4 x DDR4 DIMM, max. 128GB un-buffered memory
Up to 5333MHz (OC)
Multi-GPU Support
3-way AMD CrossFireX
Expansion slots
PCIe 4.0 x16 (x16 electrically – from CPU)
PCIe 3.0 x1 – from chipset
PCIe 3.0 x16 (x8 electrically – from CPU)
PCIe 3.0 x1 – from chipset
PCIe 3.0 x16 (x4 electrically – from chipset)
Storage
6 x SATA 6 Gb/s, supports RAID 0,1,10
1 x M.2 PCIe 4.0 x4 – from 11th Gen CPU
2 x M.2 PCIe 3.0 x4/SATA – from chipset
Network
Intel Wi-Fi 6E AX210
Intel I225V 2.5GbE LAN
USB

Rear I/O

:
1 x USB 3.2 2×2 Type-C (20Gbps)
3 x USB 3.1 (10Gbps)
2 x USB 3.0 (5Gbps)
4 x USB 2.0
On-board headers:
1 x USB 3.1 Type-C (10Gbps)
1 x USB 3.0 (5Gbps) (2 ports each)
2 x USB 2.0 (2 ports each)
Audio
Realtek ALC4080 CODEC
5 x audio jacks (rear)
1 x Optical S/PDIF out
1 x front panel audio connector
Display output
1 x HDMI 2.0b
1 x DisplayPort 1.4
Other onboard connectors
1 x CPU fan header
1 x Pump fan header
6 x Chassis fan headers
1 x RGB headers
2 x ARGB headers
1 x 3-pin CORSAIR LED connector
1 x TPM module connector
1 x TBT connector
1 x chassis intrusion connector
Overclocking features
EZ Debug LED
Debug Code LED
Flash BIOS button
BIOS reset jumper
Included accessories
User's manual
Quick installation guide
USB drive with drivers and utilities
1 x SATA 6Gb/s cable
3 x M.2 Screw
1 x LED RGB splitter
1 x CORSAIR LED cable
1 x ARGB cable
Case badge
MPG sticker
SATA cable sticker
Product registration card
Small screwdriver set
Small brush
Form factor
ATX (12″ x 9.6″)
Taking a Closer Look
VRMs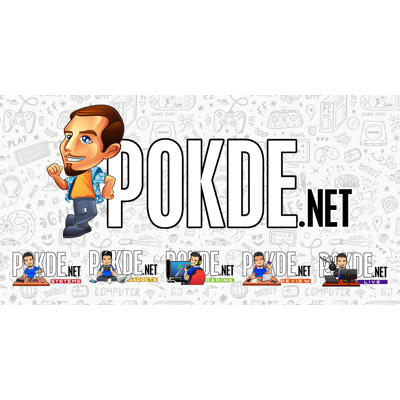 Next up, let's take a look at what we usually consider the most important part of the motherboard, the power delivery system. The MSI MPG Z590 Gaming Carbon WiFi sports MSI Core Boost which combines two 8-pin CPU power connectors to easily handle way more power than you would need to properly push your Comet Lake or Rocket Lake CPU to its limits under conventional cooling.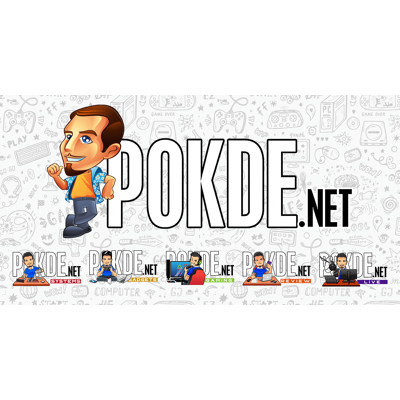 Speaking of cooling, there's a rather huge heatsink slapped onto the VRMs, with a lot of grooves cut into it to increase the surface area. There's also a heatpipe running between the two chunks to balance out the heatload from the VRMs. It still probably won't be as efficient as a fin stack when it comes to dissipating heat, but it probably doesn't have to dissipate too much heat anyway, with the massive power handling capability of the power delivery system here.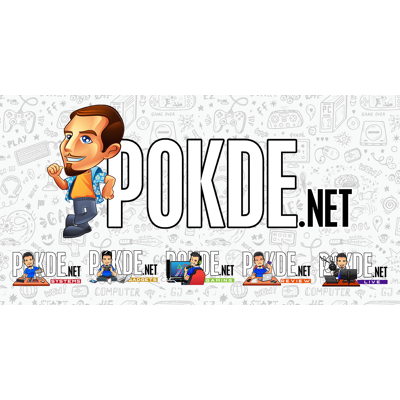 MSI uses their proven Duel Rail power system here, which combines two RAA220075 power stages per phase for the CPU, to allow for better transient response by removing the need for doublers, while also getting increased power handling capability from running two power stages in parallel for each phase. There are a total of 16 power stages feeding the VCore rail, 1 power stage for the integrated graphics and 1 power stage for the system agent rail.
Each power stage in the VCore and integrated graphics rails is rated for 75A, which is higher than the 60A power stages that a lot of high-end boards were offering last year. The MSI MPG Z590 Gaming Carbon WiFi seems really capable in this aspect.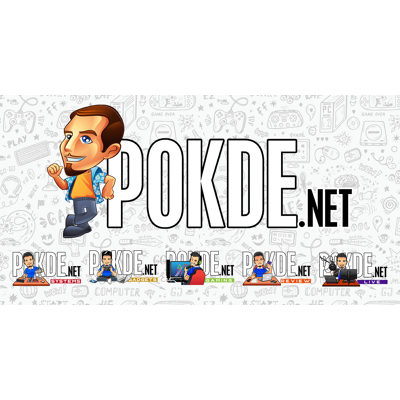 All of the power stages are controlled by the ISL69269 PWM controller. MSI has used the same Intersil controller in both the MEG Z490I UNIFY and Z490 UNIFY to great effect, so I am quite happy to see this controller reappear in this board, especially when the MPG Z590 Gaming Carbon is supposed to be a mid-range motherboard.
Audio
The MPG Z590 Gaming Carbon WiFi comes with the latest Realtek ALC4080 codec, which is a pretty huge step up from the ALC1200 series that came with previous-gen motherboards. The new Realtek controller supports 32-bit 384kHz audio, and is capable of 7.1-channel HD audio output.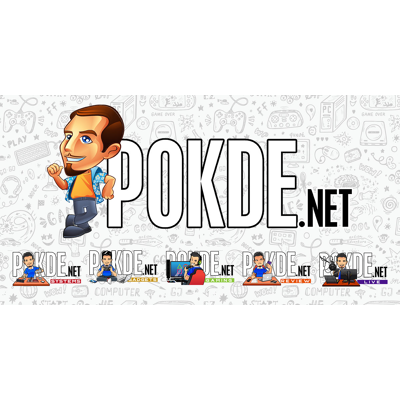 For the headphone enthusiasts, this motherboard also touts a Savitech SV3H712 headphone amp to power high-end, high impedance headphones. This is yet another area where the MSI MPG Z590 Gaming Carbon WiFi definitely doesn't seem like a mid-range board. The audio circuitry is isolated from the rest of the board to prevent interference from messing up your listening experience. All of that sweet audio will then be fed to the five audio jacks on the rear, as well as an optical SPDIF output.
Expansion and Storage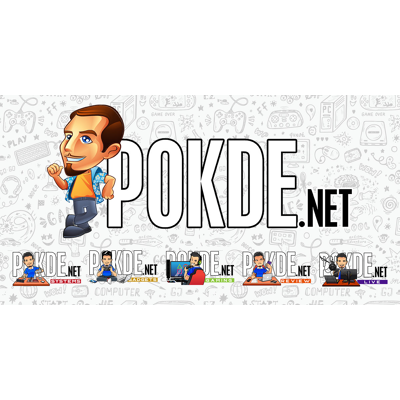 Taking a closer look at the PCIe slots, the two MSI Steel Armor reinforced slots are fed by the CPU, and are capable of PCIe 4.0 if a Rocket Lake CPU is slotted into the socket. The MSI Steel Armor adds an extra layer of protection to prevent the slots from being damaged by heavy GPUs. Interestingly, the MSI MPG Z590 Carbon WiFi isn't SLI capable, despite the first and second slot being capable of splitting the 16 PCIe 4.0 lanes from the CPU evenly between the two slots with 8 lanes each.
I guess given the decreasing prevalence of multi-GPU builds, MSI decided that paying for the SLI license just wasn't worth it. The last slot is only capable of up to PCIe 3.0 x4 bandwidth and is handled by the Intel Z590 chipset. Still, if you want, you can slot a third AMD GPU there for a 3-way AMD CrossFire configuration. MSI seems to have designed the board for multi-GPU configurations, with a 6-pin PCIe power connector on the bottom edge of the board. In between the full length PCIe x16 slots, there are two PCIe x1 slots that are handled by the Z590 chipset for stuff like network adapters or sound cards.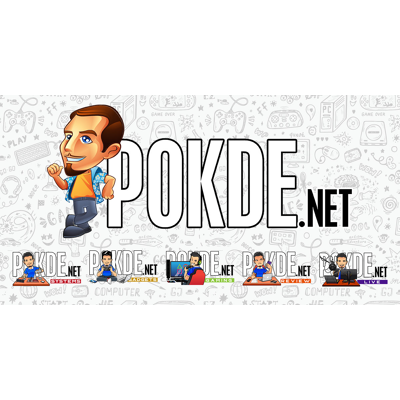 There are also three M.2 slots here, with only the first one supporting PCIe 4.0 x4 speeds, and the two lower ones are only capable of PCIe 3.0 x4. The first M.2 slot is only enabled when an 11th Gen Intel CPU is slotted, providing the full 64Gbps bandwidth. The remaining two slots are enabled regardless of the CPU used, and are managed by the Intel Z590 chipset. The MSI MPG Z590 Gaming Carbon WiFi touts support for Intel Optane storage too.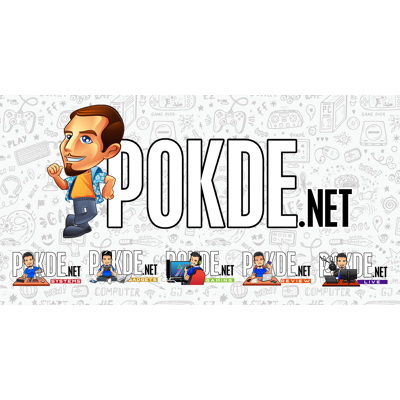 Each M.2 slot comes with their own heatspreader, which is a nice touch. However I have to note that the second M.2 slot requires the user to undo a total of four screws to access, which is rather excessive. At least the thermal pads are pre-applied though.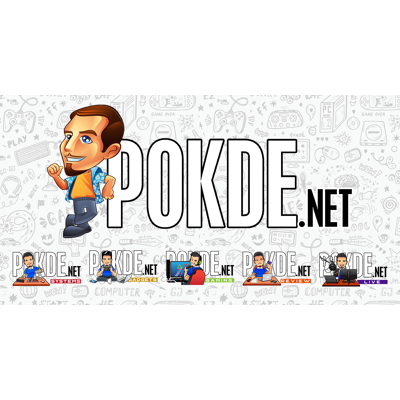 For even more bulk storage, you can look at the six SATA slots on the right edge of the motherboard. Some of the ports will be disabled depending on how you use the M.2 slots, so you will have to take note of that when setting up your system. Still, the MSI MPG Z590 Gaming Carbon WiFi should be able to accommodate more than enough storage for most people.
Networking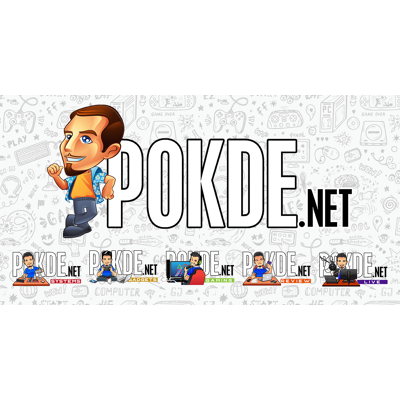 The MSI MPG Z590 Gaming Carbon WiFi comes with the Intel Wi-Fi 6E AX210 which supports WiFi 6E to take advantage of the 6GHz band. This is an upgrade to the Wi-Fi 6 AX201 adapter that was featured in the MPG Z490 Gaming Carbon WiFi, which lacked support for the WiFi 6E standard. Of course, it also supports Bluetooth 5.2. If you prefer to run LAN cables, there's also 2.5GbE LAN powered by the Intel I225-V on the MPG Z590 Gaming Carbon WiFi.
Others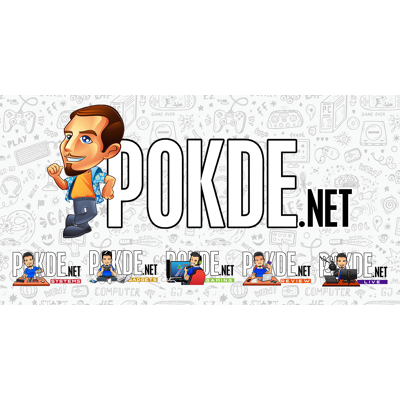 The first thing that really caught my attention on the MSI MPG Z590 Gaming Carbon WiFi was the Debug Code LED. This makes it a pretty interesting option for enthusiasts who want to be able to quickly identify what's going on with their system during the POST process. Very few mid-range motherboards offer this feature, which does have me worrying that the MSI MPG Z590 Gaming Carbon WiFi will be a rather pricey offering from MSI this time around, despite it being a part of the MPG Carbon family.
There's also the array of EZ Debug LEDs which can be quite helpful to troubleshoot what's causing the system to fail POST, although with all four LEDs smushed up into the tiny space, it will be nigh impossible to be able to see exactly which LED is lit up when the MSI MPG Z590 Gaming Carbon WiFi is installed into a case.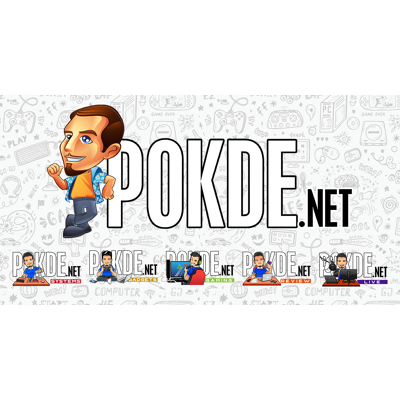 There was a comment on our YouTube video about the MSI MPG Z590 Gaming Carbon WiFi regarding how the board has a POST code readout but no reset CMOS button. Technically, the MSI MPG Z590 Gaming Carbon WiFi offers the jumpers for it, which you can connect to a case button to use as a reset button. I do think that MSI should have offered an onboard button, but I guess they weren't exactly planning on overclockers trying to push the limits of their hardware with the MSI MPG Z590 Gaming Carbon WiFi. They have the MSI MEG family for that sort of usage scenarios.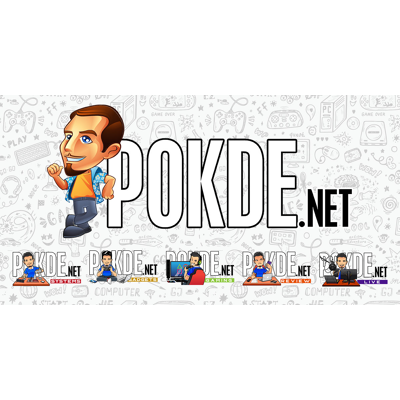 Another concession to enthusiasts is the LED switch. While the MSI MPG Z590 Gaming Carbon WiFi defaults to having some lighting around the I/O shroud and the PCH heatsink, this will allow users who prefer a stealthier build to just switch it off without having to deal with any sort of software. It's a pretty nice option, although not one you will see me using.
Conclusion
The MSI MPG Z590 Gaming Carbon WiFi is priced at RM1899 here in Malaysia, which is rather pricey for a member of the MSI MPG Carbon series that has traditionally comprised of pretty great bang-for-buck offerings. But given all the features baked into this board, we aren't exactly surprised at this price point.
It has what appears to be an excellent VRM system, a flexible PCIe layout and also strong audio capabilities. Heck, there's even a POST code readout, something which is extremely rare in the mid-range segment. I definitely can't wait to see how this board will perform with the 11th Gen Intel Rocket Lake processors! If you would prefer to watch a video about the MSI MPG Z590 Gaming Carbon WiFi, you can watch it here:
Our thanks to MSI Malaysia for sending us the MSI MPG Z590 Gaming Carbon WiFi!