Review
MSI Z270 Gaming Carbon Pro review — Aesthetically improved and feature rich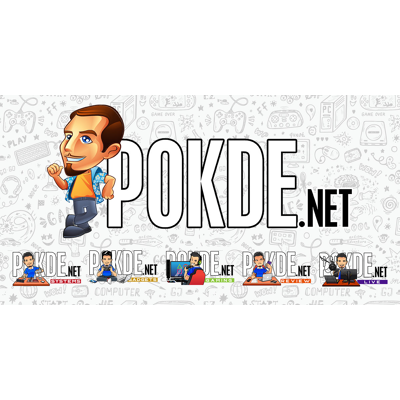 Positives
+ Improved design
+ Good overclocking capabilities
+ Easy to use UEFI with a fluid experience
+ Support for USB 3.1 standard
Negatives
- Only provided with two SATA cables
- Ribbon SLI bridge instead a HB bridge
- No built-in Wi-Fi module
- No on-board power, reset and bios reset switch
The latest Intel Kaby Lake processors has brought some improvements over the previous generation. It's still a hot debate among the end users, while most power users agree that Kaby Lake chips hit 5.0GHz easier. In order to maximize the chip's potential, first you will need a Z270 motherboard. The MSI Z270 Gaming Pro Carbon motherboard is the successor to the MSI Z170A Gaming Pro Carbon motherboard. The motherboard fits into MSI's Performance Gaming segment. Let's take a closer look.
Unboxing
On the front of the box we have picture of a race car which closely resembles the McLaren P1, sharing the same theme as the previous MSI's Z170A Gaming Pro Carbon motherboard also featured a sports car on its packaging. The colorful lighting and reflection on the windshield can be presumed to be hinting at the motherboard's RGB lighting capabilities.
All the features and specifications regarding the motherboard are printed on the back of the box. You can see here that MSI has put most of its recent features such as the DDR4 Boost, Steel Armor for the DIMM slots, M.2 shield and the latest iteration of Audio Boost 4 into this motherboard.
Inside the box, we have all the following contents:
User manual + quick installation guide
1x driver DVD
1 x 2 slot SLI ribbon bridge
2x SATA cables
Rear I/O cover
RGB LED strip extension cable
Label stickers
Appearance
MSI Z270 Gaming Carbon Pro has a color scheme similar to its predecessor, but with significant improvement all across the board. Now it comes with better looking heatsinks with a carbon-fiber look, and also gets an I/O cover too. When the board is powered on, the MSI and Gaming Pro logo will be lit with bright RGB LED illumination.
The rear of the board looks clean with nothing much to highlight. We can see a total of 14 SMD LEDs located around the board. Seven LEDs are located near at the DIMM slots and another seven LEDs at the audio circuitry. The lighting on the MSI Z270 Gaming Carbon Pro is RGB and can be controlled with the MSI Mystic Lights application, with support for up to 16.8M colors.
MSI Z270 Gaming Carbon Pro supports dual memory channels, supporting up to 64GB of DDR4 RAM. With the Intel Z270 platform it also allows for faster memory speed up to 3866MHz. For extra durability and rigidity, the DIMM slots are protected with MSI's "Steel Armor" which can also be found on the PCIe slots. Beside the 24-pin connectors. we also find EZ Debug LEDs, which will light up if there are any problems with the component(s).
For the PCIe slots, the MSI Z270 Gaming Carbon Pro has a total of six PCIe slots of which three are full length PCIe x16 slots, wired at X16, X8 and X8, respectively, with the other three being PCIe X1 slots. MSI Z270 Gaming Carbon Pro supports NVIDIA SLI in X8 X8 configuration, and AMD CrossfireX in X8 X8 X4 configuration. For SLI, MSI decided to provide just a standard SLI ribbon instead of a HB bridge like some of its competitors. From the picture, we also can see there are two M.2 slots, but only one M.2 shield. Both M.2 slots on the motherboard are ready for Intel Optane Memory and one thing worth mentioning is that the M.2 shield is not a gimmick. It has been proven on many tech sites that it does improve heat dissipation of various high end M.2 PCIe NVMe SSDs. The M2_1 slot supports up to 22110 and M2_2 slot supports up to 2280 storage devices.
Moving on to the slower storage options, MSI Z270 Gaming Carbon Pro has ditched SATA Express, packing the maximum six standard SATA III ports supported natively by the Z270 chipset. For the front headers, we have two USB 3.0 headers offering transfer speed up to 5Gbps.
Going to the back panel, the two gold plated USB connectors caught my eye. These two USB are actually USB 3.1 connectors, controlled by ASMedia ASM2142 controller. The add-on controller is necessary because the Intel Z270 chipset motherboard doesn't support USB 3.1 protocol natively. Four USB 3.0 connectors and two USB 2.0 connectors round up the rest of the USB ports available. MSI still supports the PS/2 legacy port, which is nice to see. For display output, there is a HDMI and a DVI port. Networking is handled by the sole Ethernet port, with the same Intel I219-V Gigabit LAN controller carried over from the MSI Z170A Gaming Carbon Pro motherboard. The MSI Z270 Gaming Carbon Pro doesn't come with on-board WiFi connectivity, unfortunately.
MSI has improved upon the audio department with Audio Boost 4. The main difference compared to its predecessor is the audio chipset used. Now instead of the Realtek ALC1150, the new Audio Boost 4 is equipped with the new Realtek ALC 1220. It's said to improve the signal-to-noise ratio (SNR) margin.
For better cooling, MSI Z270 Gaming Carbon Pro has a total of six fan headers, among which one is the CPU fan connector, one as the water-pump fan connector for AIOs and the remaining four are system fan connectors.
Test Machine
Hardware
| | |
| --- | --- |
| Processor | Intel Core i7-7700K |
| Motherboard | MSI Z270 Gaming Carbon Pro |
| Memory | Avexir Blitz 32GB (8x 4GB) |
| Storage | Seagate FireCuda 1TB 3.5″ SSHD |
| Power Supply | Cooler Master CM V850 |
| Cooler | Cooler Master Seidon 120XL |
Software
| | |
| --- | --- |
| OS | Windows 10 64-bit |
| GPU driver | NVIDIA 376.33 |
| Antivirus | Windows Defender |
| Utilities | CPU-Z, HWmonitor |
| Software used | LinX, Cinebench, Realbench |
BIOS Interface
My personal experience with MSI's UEFI BIOS is not that good. Common issue I had with their UEFI implementation is overall lagginess and a delay when saving screenshots. This has changed with the MSI Z270 Gaming Carbon Pro, which comes with the MSI Click BIOS 5. The overall experience feels more fluid while taking screenshots is much faster than it used to be. The latest MSI UEFI is a lot more responsive, and is pretty easy to use even for one not accustomed to MSI's motherboards. Overclocking the CPU is pretty easy, still, please do your homework before changing any setting in the BIOS to avoid any unwanted incidents.
Performance
For a quick performance test, I ran ROG RealBench and Cinebench R15 at 4.9GHz (Turbo off). I had problem when trying to push the chip to 5.0GHz as the processor used was an engineering sample unit. It's well known that retail Intel Core i7 7700K CPUs are much easier to overclock to 5.0GHz. By using the Cooler Master Nepton 120XL, I manage to keep the temperature at 96°C.
Included Software
Utility software that came with this motherboard can be considered excessive. I installed all the utility software provided from the support page and I noticed that there are some of them that have the same function. After some time with the motherboard, I found that the following software are all you need when using the MSI Z270 Gaming Carbon Pro. I was unable to install the Mystic Light utility for some reason, and I hope that the bug will be fixed soon.
Command Center 3
MSI's proprietary and exclusive software is designed to help users adjust system settings and monitor system status from within the OS. With the help of COMMAND CENTER, it is possible to have easy monitoring and also apply adjustments on-the-fly, without diving into the BIOS. Command Center 3 can also work with MSI's mobile remote control application, but this feature is only available for motherboards comes with a built-in Wi-Fi module. I tried plugging in a USB dongle and still, I'm locked out from this feature.
Live Update 6
This software is used to update the driver, utility software and BIOS firmware for the motherboard. I have had bad experience with a prior version of Live Update (version 3, If I am not mistaken) that caused system crashes. I gave it another run on the latest version and it seems that it's now safe to use. Just as a reminder, instead of using Live Update to update the BIOS firmware, please use M-Flash for safety.
RAMDisk
RAMDISK creates a virtual RAM drive using the available memory in your system, giving you performance faster than any SSD. Furthermore, using the RAMDISK will extend your SSD's life by sparing it from excessive drive operations. If you have lots of RAM, this is definitely a feature that is worth using.
DPC Latency Tuner
DPC Latency Tuner is a convenient tool that helps you optimize your PC settings to get a smooth audio/video playback experience and a more responsive system. You can tweak the CPU, iGPU ratio, and DRAM frequency easily when playing different games. A higher frequency multiplication can offer better image resolution. Also, different games have their own appropriate core, and you can change it to single or duo cores by adjusting the CPU Ratio Apply Mode to acquire the best gaming experience.
Nahimic 2
The latest iteration of the original Nahimic audio software, it was created to produce immersive 360-degrees audio in gameplay. The new features in the new Nahimic 2 are Expert Mode, Audio Launch Pad and Sound Tracker.
Conclusion
I enjoyed using the MSI Z270 Gaming Carbon Pro during the review. It still lack of some crucial features such as a built-in Wi-Fi and Bluetooth module. If it did, I would definitely test the mobile remote control in Command Center 3. In term of aesthetics the MSI Z270 Gaming Carbon Pro is surely has improved significantly over the last MSI Gaming Carbon motherboard's design.
In terms of performance, I'm satisfied with the result and believed I can achieve a better score and overclocking headroom with a retail processor. MSI Click BIOS 5 has also seen a lot of improvement and yes, its responsiveness definitely raised no doubts of the motherboard's performance.
I do have some comments regarding the bundled accessories for the motherboard, MSI should have provide at least four SATA cables instead of only two. As a token of appreciation, MSI should also have provided a HB SLI bridge instead of a common SLI ribbon. MSI Z270 Gaming Carbon Pro is available for RM950 and based on the overall performance, aesthetics and build quality, I award it with the Silver Pokdeward.