Review
ASUS ROG Gladius II Review – RGB in all its glory!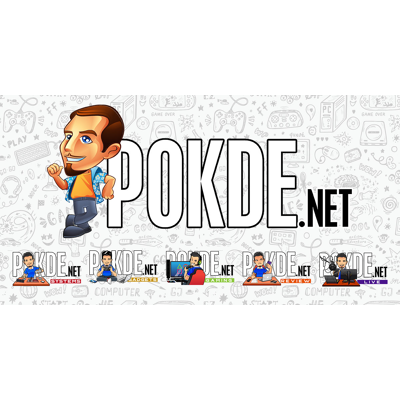 Positives
+ Triple-zone RGB lighting
+ Swappable Omron switches
+ Free pair of Made in Japan Omron D2F-01F
+ 12000 dpi resolution if you need it
+ DPI target button for the FPS gamer
+ ASUS AURA Sync compatibility
Negatives
- Only two dpi configurations available at one time
- Only three profiles available for configuration.
- Swappable switches should be a tool-less process
If you are on an RGB pursuit and ASUS has been your choice for your complete rig setup because of its RGB AURA Sync, then you have just one more reason to flash the gamer's eye emblem as ASUS brings you the ASUS ROG Gladius II mouse.In a nutshell, the ASUS ROG Gladius II is an FPS optimized gaming mouse that has triple-zones RGB lighting supporting AURA Sync, an advanced 12000 DPI + 250 IPS (inches-per-second) optical sensor, 50g acceleration, detachable cable design and of course, Omron switches. Yep, be prepared to burn your pockets as this is not going to be a cheap mouse. But does it have what it takes to stand for its price?
Unboxing the ASUS ROG Gladius II
When we mention the name ASUS, the ideal first impression that most people will get is "expensive". When we mention the name ASUS Republic Of Gamers (ROG), the ideal first impression that most people will get is "freaking expensive". But here's the thing, ASUS prides in its products and they work hard in keeping their products premium. The first step to this is to have a premium unboxing experience which ASUS almost never fails me – the ASUS ROG Gladius II being no exclusion! Feel free to view a larger version of the image above for a clearer view of the box details and be your own judge.
Clockwise from the top left, we have a nylon mesh carry pouch for easier storage, a user guide, an ROG emblem sticker, two additional Japanese-made Omron switches, the ASUS ROG Gladius II mouse, a nylon braided micro USB cable and a shorter rubber USB cable. That's quite a list of items included but this is pretty much the same as what was included in the previous generation ASUS ROG Gladius mouse too.
Appearance
The ASUS ROG Gladius II is sophisticated! ASUS has taken some attention to detail on this mouse worth noticing. I'll take you to a tour on every phases of the mouse for a better view and understanding.
From the front-view, you can clearly see that this mouse is not ambidextrous. The arches are not symmetrical because neither are all of our five fingers. The lower height on one side of the mouse accounts to palming comfort if you have a really large palm. The left-click and right-click buttons are very wide, another appreciation pondering point for those with large fingertips. It's best to make for large fingers which can also benefit smaller fingers, rather than the other way around. The micro USB cable slots into the front hole which is surrounded by highly acute-angled diagonal lines evenly separated out. In between the clicking buttons of the ASUS ROG Gladius II, you can see a mayan-inspired scroll wheel which is a signature design of ROG. Right above this wheel is the 2-level DPI switch that allows you to quickly change the sensitivity of the mouse.
Much like its predecessor, the side of the ASUS ROG Gladius II is very much similar to the ASUS ROG Gladius except the addition of the square instant-DPI target button which I will explain later on. Above this button are two 'slide-to-press' buttons and the remainder of this area is again projecting the mayan-inspired design for thumb rest made of rubber.
At the back, we have the ROG emblem. I like to call it 'the gamer's eye' and yes, this will be flashing when turned on. The right side has a full mayan-inspired design rubber grip with no additional buttons which is great because I kinda find it retarded to have buttons on the right side of the mouse if its not an ambidextrous mouse. Keep it simple.
At the bottom there are four teflon-coated anti-slip feet to keep the anchor on your mousepad. The optical sensor is perfectly centered to the mouse's chassis. Towards the top of the mouse, there is a cable unlock switch which I found pretty pointless (more on this later). There are four grey rubber seal that covers the screws underneath them that allow you to replace the Omron switches and peek into the inside of the ASUS ROG Gladius II mouse. You can also see a transparent strip gracing around the chassis which will give it the reflective RGB lighting effect when turned on.
Yup, that's not our average OEM bundled cable. This is what I call attention to detail. You don't really see the gamer's eye when the cable is inserted but it doesn't mean it didn't deserve some love. The cable's head is designed in a way that you wouldn't insert it (or even try to) the wrong way. This prolongs the longevity of the metal connector. I'm not going to talk about the rubber cable as I'm a sucker for long nylon braided cables. Oh, and yes, the cable has the same design as it's previous generation, the ASUS ROG Gladius so by all means, you can keep the new cable as a spare.
Specifications
This time around, I'm comparing the specifications of the ASUS ROG Gladius II with its predecessor, the ASUS ROG Gladius.
| Specifications | ASUS ROG Gladius II | ASUS ROG Gladius |
| --- | --- | --- |
| Resolution | 12000 DPI | 6400 DPI |
| Switches | Omron with 50 million clicks | Omron with 20 million clicks |
| Lighting | RGB with Aura Sync | Red |
| DPI Switch | Yes | Yes |
| DPI Target Button | Yes | No |
| Connectivity | Wired – Detachable Cable | Wired – Detachable Cable |
| Tracking | Optical | Optical |
| Dimensions | 126mm(L) x 67mm(W) x 45mm(H) | 126mm(L) x 67mm(W) x 45mm(H) |
| Weight | 110g without cable | 116g without cable |
User Experience
The ASUS ROG Gladius II uses ASUS ROG Armoury software to manage it's configurations. Over the years, the ASUS ROG Armoury has definitely improved, reducing its clunkiness and adding usefulness to it. However, I still am not fond of its UI compared to much of ASUS' software available. Then again, it's pretty easy to use. If you understand English language, you should be able to handle it pretty straightforwardly.
You can tweak pretty much any button into any settings as long as you always have a left click assigned on one of the buttons.
You might be wondering, why did I start off with the software before anything else for the User Experience? That's because the software plays a much more important role when you talk about a gaming mouse. If a gaming mouse doesn't come with a piece of software, then I don't consider it a gaming mouse at all. You see, every gamer is different and you MUST have customizability to fit your needs. In the case of ASUS ROG Gladius II, you can set two DPI settings. One thing that you can immediately appreciate here is that ASUS doesn't force you into specific DPI configurations. Which means, in between 100 and 12000, you can set ANY dpi in 100 steps.
You can also set different Angle Snapping, Polling Rate, Acceleration and Deceleration speeds and even the button response time. This is something that you should really try again and again to get your perfect configuration. Only thing that I didn't like here was the fact that ASUS only allows you to store two DPI configurations. I think a premium gaming mouse needs to have at least 3 DPI settings if not more. In my case, I use three display configuration on my desktop and I usually need somewhere between 2400dpi to 3200dpi for my daily tasks. When I'm gaming, I need 1000 – 1200 dpi for my normal movement and 800 dpi for scoped weapons. If you're using a 4K display, you will realize even a higher need of several DPI configurations.
The lighting on the ASUS ROG Gladius II is definitely to be fallen in love with! You can mix and match different lighting configurations for the ROG gamer's eye emblem at the back of the mouse, the scroll wheel and the base strip. Again, the software limited my creativity here. You can only set 3 profiles which you can activate each of them using a combination of the mouse buttons. C'mon ASUS! It's an RGB mouse, I have overflowing ideas of lighting effects that I want to keep and the profiles are limiting me! This one is a huge bummer and I hope ASUS fixes it. I mean, it's good that you can activate the profiles with button combinations but having lesser profiles on an RGB mouse is a big NO! Maybe allow as many profiles as possible, but pick the ones that you can assign to three different button combo to activate? The rest can be activated manually from the software. No harm, right?
The good part? I LOVE the surface calibration! You can actually let the mouse calibrate its sensor based on the surface that you are using it on. There are preset options for ROG Whetstone, ROG Sheath (YAY! I have this one!), Cloth based mouse pad, Plastic mouse pad (Yay, I have this one too!), Glass mouse pad or even Metal mouse pad. And if none of these fit your use case, you can even do a manual calibration for your own custom surface.
Finally on the software, you can record macros, sync your lighting with AURA Sync, and even enable stats calculation in case you want to see whether your Omron switches actually make it to 50 million clicks :P But if you stop the stats and re-enable recording, they'll be reset to zero, so good luck with that. Which leads us to the next topic – the switches!
Pre-installed, the ASUS ROG Gladius II comes with the Omron D2FC-F-K (50 million clicks rating) switches compared to its predecessor, the ASUS ROG Gladius came with D2FC-F-7N (20 million clicks rating) switches. A pair of Omron Made in Japan D2F-01F switches are included which you can swap for a different click feel. Before we proceed to swapping the switches, the ASUS ROG Gladius II is compatible with the following switches:
Omron D2F Series switches: D2F, D2F-F, D2F-01, D2F-01F
Omron D2FC Series switches: D2FC-3M, D2FC-F-7N, D2FC-F-7N(10M), D2FC-F-7N(20M)
This means, if you have the switches from the previous generation ASUS ROG Gladius mouse, and are comfortable with those, you can actually swap them into the ASUS ROG Gladius II without any problems.
Here's the thing. If ASUS wants to make a mouse modular, then I think it should be a lot more seamless than this. I think ASUS should rework the base to use tool-less swapping of the switches which will make it a lot more awesomer! Removing these rubbers itself is a cringing process where you fear you might crack the rubber in the process as it's pretty tightly sealed. Which is fine, perhaps ASUS can throw in some spare seals for this? However, underneath the seals, you still need a screwdriver to separate the chassis from its body.
Perhaps a sliding switch like the cable lock could be implemented? That sliding switch is seriously pointless. It's supposed to ease the process of removing the cable – which nothing that not sliding it will not help. It's not like the cable couldn't be removed otherwise, so this slider could be better utilised for making the mouse even more modular and effortless in dissecting.
So once you separate the body and the chassis, this is how it looks like. The two Omron buttons are gracefully sitting at the front of the mouse. Removing this? Piece of cake! Just pull them out and you're good to go. No soldering, no glueing, no-nonsense. Just what modular should sound like.
You can notice the difference? It's pretty significant. The Japanese made Omron switches are white, and the China made ones are blue. I know what you're thinking now…
..But no, the side buttons are using Kailh switches. They give a totally different feel compared to the Omron switches and honestly, I wouldn't change these. They feel so….clicky….and soft….I don't know what's the best word to describe this. They feel so nice to press, I'm using them more frequently than any alternative buttons on my mouse before. You should try this yourself and if you get the right word, let me know and I'll update it in the article, yeah? Oh, but yeah, some people would want to replace these too, because, well, why not? If ASUS made these modular as well, that would be another step of innovation – considering that the ASUS ROG Gladius II is already at its second generation now.
This mouse is made for FPS players mostly. That extra button that ASUS has added on the ASUS ROG Gladius II is basically an instant-DPI target button. Instead of pressing the top button to switch the DPI, this one 'activates' it only for as long as you want to use it. This can be very useful for scoped characters as you want lower DPI when scoping your enemies. Again, because you can only set TWO DPI configurations, you will only be able to activate the second DPI only.
Anyway, before we end, here are some shots of the ASUS ROG Gladius compared to the ASUS ROG Gladius II. The mouse on the left in every images is the ASUS ROG Gladius while the one on the right side is the ASUS ROG Gladius II.
Conclusion
A perfect footprint, switchable Omron switches with extra pair of Made in Japan Omron switches, nylon braided cable, 12000dpi, RGB lighting, and the list goes on. The ASUS ROG Gladius II has so much packed into it to fall in love with it. It's a practical, sensible and simple in every form making it irresistible. A little more availability in dpi options and added profiles would have made this a perfect mouse.