Acer introduces Acer ET430K 43-inch monitor — an affordable 4K monitor priced at RM2K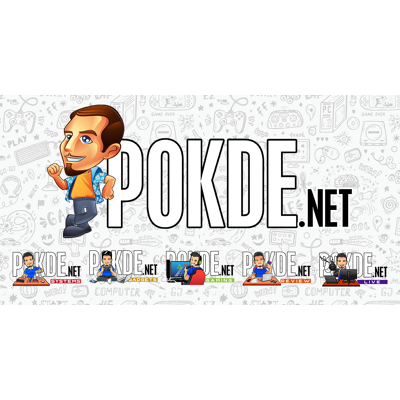 Acer Malaysia today has introduced three new monitor which one of it is an extra-large-large 43-inch screen with 4K resolution for wider, more comfortable viewing experience. Acer also show off two new gaming monitor equipped with NVIDIA G-Sync and AMD FreeSync technology.
Acer ET430K – Affordable extra-large 4K display solution
With the large 43-inch display, the Acer ET430K provide wide viewing experience and ideal for corporate presentations, graphics design or a gaming monitor. This huge Acer ET430K comes with 4K resolution (3840×2160) and refresh rate at 60Hz set to be an affordable 4K monitor for consumer.
To protect the eye for long extended usage, the Acer ET430K incorporated its BlueLightShield and Flicker-less, ComfyView technology to ensure comfortable viewing experience. This huge 43-inch 4K monitor is now available in the market with its competitive price at only RM2299, including 6% GST.
Acer XR342CK – Curved gaming monitor with AMD FreeSync technology
Acer XR342CK is the 34-inch curved display with resolution at 3440 x 1440 equipped with AMD FreeSync display technology. With its ultra wide 21:9 aspect ratio with a 1900R curvature, it also allows for daisy chaining for multiple monitor setup through DisplayPort.
Acer XR342 is using IPS panel to provides the best color re-production while it has maximum 60Hz refresh rate. With the AMD FreeSync technology it allows the display dynamically change the refresh rate between 30-75Hz. Acer XR343CK also offers 7W speaker with DTS Sound and supports HDMI 1.4, DisplayPort and has four USB 3.0 ports. Acer XR3432CK is now available in stores and priced at RM 3899 including 6% GST.
Acer Predator XB321HK – Buttery smooth gaming experience with NVIDIA G-sync technology
Acer Predator XB321HK is a huge 32-inch gaming monitor is suitable for gamer who has a huge desk space. It comes with 4K resolution also with NVIDIA G-Sync technology for smooth visual experience and prevent from suffering screen tearing. With its huge 4K resolution the G-Sync range is set at only 60Hz, unlike most 1440p gaming G-sync display which can goes up to 165Hz range.
The display is using IPS panel and supports 100% sRGB gamut and response rate grey to grey at 4ms. It also supports for HDMI, DisplayPort 1.2 and USB hub with up to 4 port. The Acer XB321HK is now available in stores nationwide, priced at RM 4799, including 6% GST.
Specifications:

Model
Acer ET430K
Acer Predator XB321HK
Acer XR342CK
Panel
IPS
Screen
43-inch
32-inch
34-inch
Resolution
4K (3840 x 2160)
3440 x 1440
Display Technology
–
NVIDIA G-sync
AMD Freesync
Refresh rate
60Hz
60Hz
60Hz (up to 75Hz)
Response rate
5ms
4ms
5ms
Brightness
350 cd/m2
300 cs/m2
Viewing Angle
178
172
Colours Gamma
72% NTSC
100% sRGB
Speakers
7W x2
2W x 2
7W x 2
Input
HDMI, DisplayPort, USB Hub
Price
RM 2299
RM 4799
RM 3899
Pokdepinion: The Acer ET430K can be a crazy gaming monitor if it comes with at least AMD FreeSync technology, the price is very competitive compared the competitor.