Review
HyperX Cloud Alpha Review – Best Value Gaming Headset in Recent Times?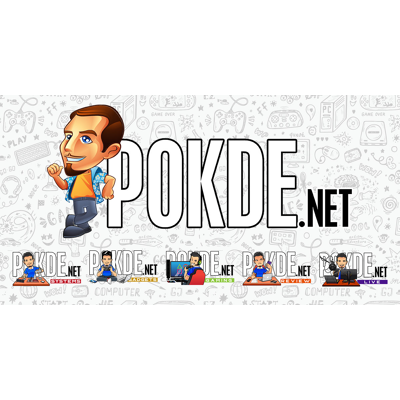 Positives
+ Great value at a very reasonable price
+ Good sound reproduction with bass that isn't overpowering
+ Above average microphone quality
+ Detachable cable and microphone
+ Multi-platform compatibility (PC, PS4, Nintendo Switch, Smartphone)
+ Comfortable for long hours of use
Negatives
- Not foldable, which can make travelling a bit of a hassle
- No surround sound
- Audio quality highly dependent on connected device / DAC
We took one of the most sought after gaming headsets, the HyperX Cloud Alpha, for a spin. Could this actually be the best value gaming headset around?
HyperX Cloud Alpha Gaming Headset Review
It's no secret that HyperX makes some really good gaming headsets. Their older Cloud headsets were critically acclaimed and many expect the company to continue improving their quality moving forward. Today, we're going to dive into one of the most highly sought after gaming headsets by them, the HyperX Cloud Alpha. Let's take a look, shall we?
Unboxing the HyperX Cloud Alpha
We actually made an unboxing post for the HyperX Cloud Alpha gaming headset earlier on. There may be some bits and pieces of information there that you might be interested to know. If you want to get up to speed, click right here to check that out. If you just want to see the unboxing video, we included that right above here.
Appearance
The HyperX Cloud Alpha looks quite similar to the Cloud II headset, assuming you're looking at the same colour scheme of course. It has a more rounded earcups, the headband which has 2 wires connecting to the earcups for additional support, and the aluminum frame holding said earcup as well as connecting to the headband.
The earcups with its plush memory foam covered in faux leather not only gives it a premium look, but also adds to the overall comfort. And of course, you can spot the red HyperX logo embossed on the back of the earcup as well. The red aluminum frame is very solid and makes it a rather fierce looking headset, perfect for gaming.
The headband has a memory foam cushion in faux leather, just like the earcups. This ensures that the top of your head remains in a comfortable state even after long hours, while also adding to the premium factor of it. There's also two wires connecting to the earcups which was done so to distribute the weight better and prevent the headset from sliding down your head / ears. Looking at the headband from the top, you can see red threads sown in and HyperX typography in black, blending in perfectly with the overall design.
While most gaming headsets would have the microphone as well as the cable attached to it, this one does not. The HyperX Cloud Alpha utilizes detachable headset cable and a detachable microphone. The latter brings longevity to the headset as there are times when the microphone may become problematic and you're forced to buy a new one if you need to use it. In this case, just get a replacement mic.
Without a doubt, the HyperX Cloud Alpha is one of the best looking gaming headsets around and it does so in a practical manner since it is quite a comfortable wear. The detachable cable / microphone makes it even easier to pack this for travelling purposes, so you don't have unnecessary cables dangling around or potentially facing a damaged microphone situation. What would be a major plus is if you can fold the headset, which makes travelling extra convenient. Regardless of that, good job, HyperX.
Specifications
| | |
| --- | --- |
| Drivers: | Custom dynamic, 50mm dual chamber with neodymium magnets |
| Frequency response: | 13 Hz – 27 KHz |
| Type: | Circumaural, closed back |
| Impedance: | 65 Ω |
| Microphone: | Electret condenser microphone, detachable |
| Features: | Detachable headset cable, PC extension cable, multi-platform compatibility (PS4, Xbox One, Nintendo Switch, PC, smartphone) |
| Weight: | 298g (336g with microphone) |
User Experience
Before I get started in talking about how it sounds like, I would like to point out that you are not connecting this to your PC via USB. Instead, it uses a single 3.5mm plug, which will allow you to use both the headset and the microphone if you have a combo audio jack like on laptops, PS4, and even smartphones. They've included an extension cable which also splits into a headphone and mic input.
For my testing purposes, I connected it directly to my motherboard's input jack with the splitter for audio and microphone. I am using the ASRock Fatal1ty AB350 Gaming ITX/ac, in case you need that as a reference point.
Whether you're watching videos on YouTube, gaming to your heart's content, or even just listening to music, the HyperX Cloud Alpha never fails to deliver clear audio that well-defined, balanced, and somewhat bassy sound signature. It doesn't have that over-the-top bass feel like the EdifIer G4 or the Sony MDR-XB950BT, so you never have bass overpowering every other sound coming to the HyperX Cloud Alpha.
While it does not have any form of surround sound or virtual surround, you can always connect it to a Dolby Atmos-capable machines like your Windows 10 PCs which should do the trick. However, I'd prefer refraining on my experience here as this is not meant for virtual / surround sound, so experience may differ for many people.
As for the microphone, well, we could tell you how good it is but you can never truly understand it unless you hear it for yourself since everyone has their own definition of "good". Which is why we made a short and simple microphone test video for all of you to enjoy right above here.
While it is not close to what you'd expect from a standalone condenser microphone, the quality is not far off either. As you might hear from the video, you can definitely hear my voice clearly and with some depth in it too. You don't hear any static noise, hiss, or any unwanted annoyances. For streamers and gaming content creators on a budget and can't splurge on a mic, this is the perfect choice.
If you plan on using this with your PlayStation 4 console, be sure to connect it (without the splitter) to your DualShock 4 controller. You will be able to receive audio as well as use the microphone for in-game voice chat. I also tested it with the Nintendo Switch via its headphone jack and it works great.
Interesting note with the microphone, if you connect the HyperX Cloud Alpha to your smartphone without the use of the extension / splitter, you can use the microphone. While this may be overkill, you can actually use this as a handsfree kit. I have tested this with my ASUS ZenFone 5 (ZE620KL) smartphone and it works great.
Overall, the HyperX Cloud Alpha is a great gaming headset as it produces some awesome audio and also has a pretty good microphone to go along with it. This is also highly dependent on what you use to connect the headset. While connecting to your PC directly like I did should suit most people, you may want to consider investing in a DAC for the best experience possible.
HyperX Cloud Alpha Verdict
The HyperX Cloud Alpha gaming headset is arguably one of, if not the best analogue gaming headset around and its performance is only limited by the device that you are connecting it to. While some may groan at its use of the 3.5mm connection, this gives the headset a level of versatility that only a few others can match with.
Of course, it's not to say that it is the best audio ever, as there are definitely better sounding headphones / headsets around but considering its price point and overall package, it's going to be very difficult to find anything that can top the value that this headset offers. This is why I'm proud to award the HyperX Cloud Alpha gaming headset with our coveted Gold Pokdeward!