LPCAMM Is Samsung's Solution To The Soldered RAM Problem For Laptops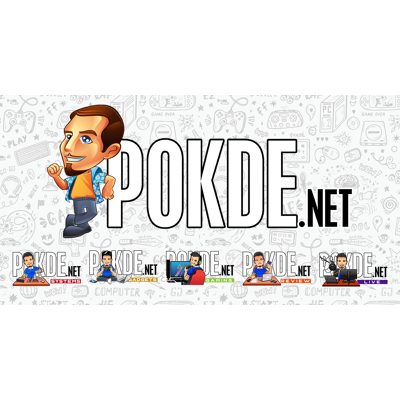 LPCAMM Is Samsung's Solution To The Soldered RAM Problem For Laptops
As laptop SO-DIMM RAM has begin to encounter its physical limits on memory speeds, memory standardization group JEDEC has started looking into other options. One of them is called CAMM (Compression Attached Memory Module), developed by Dell – which offers higher density and speeds while reducing the physical footprint of the module.
In case you missed it, here's why CAMM exists: for decades, computers have relied on what's called DIMM (dual in-line memory module), and SO-DIMM (SO stands for Small Outline) is the laptop versions of that. It has worked for decades – but JEDEC have envisioned a hard, physical limit at 6400MT/s, and going by the pace of DDR5 is developing, that limit is facing them really soon. To solve this, CAMM is developed: it's a new form factor that enables tighter DRAM packaging, which provides more reliable signaling as memory speeds gets pushed further.
Samsung however, has now unveiled an even better version of that called LPCAMM (the 'LP' stands for low-power). This new standard is extremely compact compared to standard SO-DIMM form factors, taking 60% less space. The module measures at just 78mm x 23mm, making it roughly the same size as your typical M.2 2280 SSD – and that's with all the on-memory PMICs onboard.
That should spell good news for ultralight laptops – for years, laptops of this class loses their ability to upgrade RAM as size limitations simply will not allow SO-DIMM modules to fit without sacrificing precious motherboard space or thickness. LPCAMM, if commercialized, is likely to revive the upgradability of these laptops as it provides potentially positive impacts to the environment (as upgradable laptops is expected to last longer).
This has knock-on effects on the power efficiency and memory bandwidth as well (thanks to shorter signal paths), which provides 50% more performance and 70% more power efficiency. The company has also said that it's 7.5Gbps LPDDR5X LPCAMM module has completed system verification by Intel, which should pave its way into consumer markets pretty soon. On that note, Samsung says more testing and verification process will be done, and commercialization is set to begin in 2024.
Pokdepinion: Very, very good news – I've long hoped for a solution like this so lightweight laptops can be upgradable in the long run. Finally!