Review
Apacer AS510S Pro II 256GB 2.5″ SSD review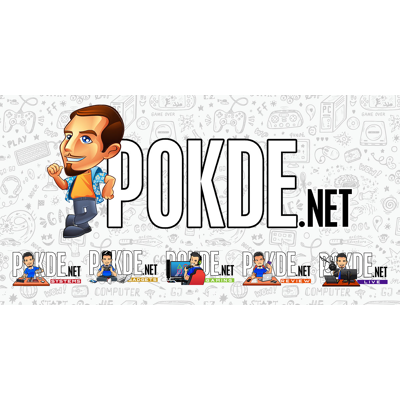 Positives
+ MLC NAND-based
+ Real world performance is miles better than even a RAID 0 HDD setup
+ Affordable
Negatives
- Performance in benchmarks is uninspiring
- Seems to be unavailable in the market now
Introduction
SSDs are now essentials in new systems to ensure a snappy user experience. But their price per GB is still much higher than your usual hard disk or SSHD even, making them hard to include in budget builds. We do have some that are more affordable than others, like the Apacer AS510S Pro II 256GB 2.5″ SSD that we will be talking about today.
Unboxing
The packaging of the Apacer AS510S Pro II 256GB is attractive with an image of a rocket, probably to symbolize the fast speed the SSD is capable of. The back is a list of specifications as well as a badly drawn spider diagram comparing the SSD to HDDs. Someone definitely skipped the class on how to draw proper spider diagrams.
There isn't anything in the box aside from the SSD, so let's move on to taking a look at the SSD proper.
Appearance
Unlike the more colorful packaging, the Apacer AS510S Pro II 256GB is a clean black slab of aluminium with the Pro II and Apacer labels printed on it.
Over on the back is a large sticker with oodles of empty space. Apacer could consider saving some paper by printing a smaller sticker that could still easily accommodate everything.
Specifications
Capacity
256GB (238GB usable)
Interface
SATA 3 6 Gbps
NAND Type
MLC NAND
DRAM Cache
N/A
Controller
N/A
Rated speed
Read:
Up to 530 MB/s
Write:
Up to 410 MB/s
Dimensions
100.1 mm X 69.85 mm X 7 mm
Weight
60 gram
Included accessories
N/A
Testing Methodology
The Apacer AS510S Pro II 256GB is tested as a storage drive on Pokde's new benchrig. I ran several synthetic SSD benchmarks and real-time transfer speed to determine the performance.

| | |
| --- | --- |
| Processor | Intel Core i7-5820K |
| Motherboard | ASUS X99-Deluxe |
| Memory | Avexir Blitz 16GB DDR4 |
| Storage | Toshiba 1TB HDD |
| Power Supply | Cooler Master V850 |
Performance
Synthetic
For the synthetic benchmarks section, we will be running Anvil Storage Utilities, AS SSD Benchmark and our favorite, CrystalDiskMark Shizuku Edition.
The Apacer AS510S Pro II 256GB actually surpasses the claimed transfer speeds by a little in the read benchmarks, but fails to hit the claimed 410 MB/s write speeds Apacer has claimed.
In AS SSD, the Apacer AS510S Pro II 256GB does even worse. Notably the AS SSD is a benchmark designed to really test SSDs' performance, and sadly the Apacer AS510S Pro II 256GB doesn't do that well here with pretty abysmal write speeds. The rest of the numbers are far from ideal too, placing this drive well in the entry level. It performs slower than the Kingston UV400 120GB that is smaller, based on TLC and cheaper per GB.
We see here numbers that are pretty similar to the ones posted by the Apacer AS510S Pro II 256GB in the AS SSD Benchmark. This is an entry level drive, so we can be a little more forgiving as the 4K read speeds are pretty abysmal.
Real world performance
As mentioned previously, the Apacer AS510S Pro II 256GB actually bottlenecked the Samsung 850 EVO 250GB, and when the Samsung 850 EVO was used as the source drive, the Apacer AS510S Pro II 256GB managed to eke out certain a few wins over the Samsung 850 EVO drive. However they are far and few in between, with the drive being slower than most of the SSDs we have tested.
Cost per GB
What it loses in terms of performance, it gains back in terms of value. The Apacer AS510S Pro II 256GB is based on MLC NAND flash, which are more durable than the TLC NAND used in the two SSDs that offer more storage per RM. And even then, we aren't looking at too much difference here, with the Western Digital Blue 1TB SSD coming in at around 20 sen cheaper per GB but is priced a lot higher, and the Kingston SSDNow UV400 120GB being cheaper by a mere 2.4 sen per GB.
Conclusion
Is the Apacer AS510S Pro II 256GB a good drive? It is definitely a lot faster than any SSHD or HDD out there, so it is definitely recommended for first time builders who want a durable drive without parting with too much money. For RM366 (SRP) the Apacer AS510S Pro II 256GB is definitely one of the cheaper MLC NAND-based SSDs in the market. The bad news is that it I can't find it on Lelong.my nor Lazada.
The PokdeRig
We would like to thank our sponsors for our very own benchmarking rig – The PokdeRig. These companies believe in us and put their trust into what we do. They deserve all the love in the world!