Nokia's "Amplify Malaysia" Event Showcases Latest B2B Telecommunications Solutions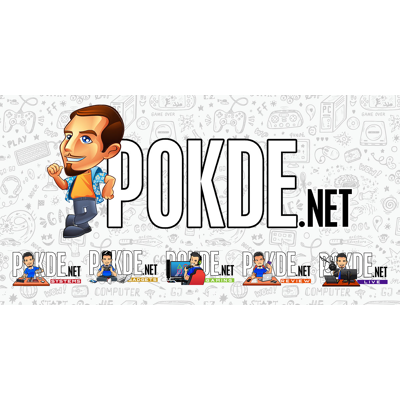 Nokia's "Amplify Malaysia" Event Showcases Latest B2B Telecommunications Solutions
Telecommunications company Nokia today showcased its latest technology and future strategy in the "Amplify Malaysia" event held in Grand Hyatt Hotel, Kuala Lumpur; the new re-branded company sheds away its consumer-facing mobile business and is now focused on serving B2B customers, providing leading-edge networking solutions to local telecommunications providers, to accelerate towards the digital future of Malaysia.
The event is attended by Deputy Minister of Communications and Digital, YB Teo Nie Ching, alongside Nokia's key officers including Head of Southeast Asia Daniel Jaeger, Managing Director of Malaysia, Sri Lanka & Maldives, Nokia, Datuk Mohd Rauf Nasir, Nokia Malaysia CTO Preetha Nadarajah, and Head of Marketing, Nokia APJ, Perry Poehlmann. The company showcased various solutions, including Nokia MX Industrial Edge, NetGuard Cybersecurity Dome, Optical Product Solutions, ReefShark chipsets, PSE-6s, Quillion chipsets, FP5 networking chip and more.
"We are committed to partnering in Malaysia's digital transformation journey by equipping businesses with capabilities to bolster their digital-first ambitions. As part of this, we aim to work closely with the business ecosystem for leveraging the exponential potential of networks for them to drive technological advancements and introduce sustainability in Malaysia's digital landscape. Our dedication lies in empowering our partners and customers through our mission-critical solutions to create a transformative presence for Malaysia's future," said Datuk Mohd Rauf Nasir.
YB Teo Nie Ching added: "Technology is at the heart of our growth and companies like Nokia are at the forefront of driving this technology innovation to create the digital services and applications for the benefit of our local businesses. We believe that this collaboration will be a catalyst for the businesses in Malaysia and is in line with the government's desire to empower the technology ecosystem and ensure an inclusive digital economy."
Pokdepinion: The nation's 5G transformation is well underway – telco providers will have another option to choose from.