Sony WF-1000XM5 Now On Sale in Malaysia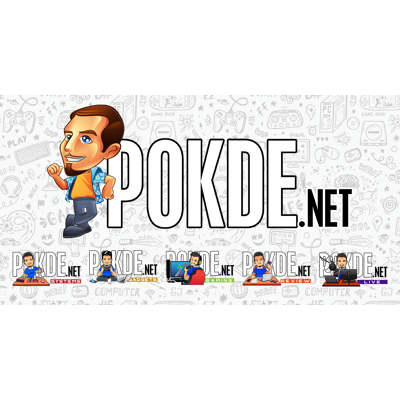 Sony enthusiasts, brace yourselves for a groundbreaking upgrade in audio technology as the highly anticipated WF-1000XM5 earbuds have arrived in Malaysia. This latest addition to Sony's impressive 1000X series promises an unparalleled audio experience, featuring top-notch noise cancellation, immersive sound quality, and unprecedented call clarity. Get ready to dive into your favorite tunes like never before.
Sony WF-1000XM5
Prepare to be blown away by the WF-1000XM5 earbuds, redefining the standards of distraction-free listening and audio precision. Leaning on Sony's unparalleled expertise in music technology, these earbuds are engineered to deliver an exceptional auditory journey.
With state-of-the-art technology, the WF-1000XM5 earbuds are designed to offer premium sound quality and the most exceptional noise-cancelling performance available today. Fueled by real-time audio processors and advanced microphones, the specially crafted Dynamic Driver X powers these earbuds, providing an impressive range of frequencies, rich bass, and crystal-clear vocals. You'll be immersed in a sound experience so exquisite, you'll feel as if you're right there in the recording studio with your favorite artists.
The WF-1000XM5 is equipped with an astonishing three microphones on each earbud, including dual feedback microphones that significantly enhance low-frequency noise cancellation. This innovation represents Sony's most significant leap forward in noise-cancelling technology, leading to an even more accurate capture of ambient sounds.
A breakthrough in noise cancellation, the newly developed Integrated Processor V2 works in tandem with the HD Noise Cancelling Processor QN2e. This dynamic fusion of technology orchestrates the performance of the six microphones across both earbuds, culminating in an unprecedented quality of noise cancellation that adapts to your surroundings, delivering optimal performance at all times.
The WF-1000XM5 is an embodiment of meticulous engineering, promising an unrivaled sound quality that caters to all audiophiles. Thanks to the specially designed Dynamic Driver X, sound reproduction is optimized, ensuring a heightened listening experience. The diaphragm structure incorporates various materials for the dome and the edge, resulting in crystal-clear highs and profound, distortion-free bass notes.
By ingeniously merging Sony's groundbreaking HD Noise Cancelling Processor QN2e and the Integrated Processor V2, the WF-1000XM5 achieves an extraordinary level of precision in audio processing. With 24-bit audio processing and high-performance analog amplification, the result is breathtakingly clear audio output, free from distortion.
The WF-1000XM5 earbuds don't just stop at exceptional sound quality; they also support High-Resolution Audio Wireless through LDAC and DSEE Extreme™, upscaling digital music in real time. Additionally, these earbuds are equipped with 360 Reality Audio, providing an all-encompassing auditory adventure that transports you into the very heart of the music.
These earbuds redefine entertainment with their advanced head tracking technology. This feature ensures an immersive and realistic audio experience, adapting sound fields to account for your head movements. The result is a truly engaging and captivating experience that aligns precisely with the action on your smartphone screen. This immersive experience is extended to Augmented Reality games like "Ingress" from Niantic, where spatial sound technology and new sensors create a gaming environment that resonates with lifelike sound.
Sony takes call quality to new heights with the WF-1000XM5. The earbuds are equipped with Sony's finest call quality technology, ensuring your voice comes across clearly in any situation. An AI-based noise reduction algorithm, powered by Deep Neutral Network (DNN) processing and bone conduction sensors, guarantees natural-sounding voice transmission, even in noisy environments. Plus, the wind noise reduction structure minimizes any wind interference, guaranteeing you're heard loud and clear, whether you're in a bustling office, a noisy street, or the comfort of your home.
Comfort meets elegance in the WF-1000XM5 design. Featuring an improved glossy texture and luxurious feel, these earbuds ensure prolonged comfort even during extended wear. Engineered with an ergonomic design mirroring the contours of the human ear, the earbuds promise a secure and stable fit. Furthermore, the WF-1000XM5 earbuds are approximately 25% smaller and 20% lighter than its predecessor, the WF-1000XM4, promising a more comfortable experience for extended usage.
The WF-1000XM5 earbuds don't just offer impeccable sound; they bring ease and convenience to your everyday life. The Auto Play feature delivers a hassle-free listening experience, with customizable timing to match your preferences. By linking your device to Spotify, Endel, and Apple Music, you can access your favorite tracks effortlessly. What's more, these earbuds also support Auto Play for the WH-1000XM5, enhancing your overall experience.
The Sony WF-1000XM5 will be available in Malaysia from today onwards with a retail price of RM1,399. It will be available in two color options; Black and Silver.
Pokdepinion: The higher price than usual definitely has, to some level at least, to do with our weakening currency. I just hope it truly is a worthy upgrade from its predecessor but we'll find out ourselves soon enough.