Here's how to Work from Home, Pokde Style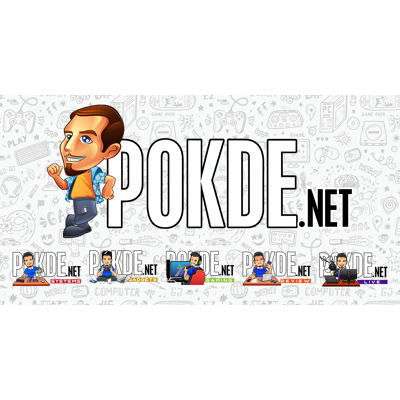 With the COVID-19 outbreak still going on, a lot of companies have or will be announcing that you guys will be able to work from home. While working from home sounds fun, a lot of of us might not be ready for it. Here are our recommendations to help you work from home safely and comfortably. We do use these apps in our daily workday too. Let us know if you have any other ideas that we can add to this article too.
Use Franz to consolidate your messaging
While most companies will probably maintain a single communication channel, it does help to use software like Franz to consolidate all your messaging apps into one software. With support for nearly every of messaging tool including Gmail, WhatsApp, Facebook Messenger and Telegram, it helps you stay organized without having to switch over to your phone every time you get a new message from your aunt asking you to drink more water to flush the virus down your throat.
Aside from being a hub for your messaging apps, it also offers the ability to create separate workspaces and also to-do lists right in Franz. When it comes to convenience, Franz is definitely at the top of our list.
You can download Franz via the following link: https://pokde.la/2H0
Microsoft Teams for organized collaborations
Another tool that Franz also supports is Microsoft Teams. While we mainly touched on individual messaging platforms in Franz, Microsoft Teams is purpose-built to make collaborations a lot easier than it would be via say, a WhatsApp or Messenger group. You can either download the standalone app, use it from your web browser or just add it to Franz, like what I do.
With the ability to create separate Teams to manage different tasks, group voice calls, individual chats and most importantly, a seamless file-sharing platform that can sync changes instantly from Microsoft Office. And if you need more features than the web-based version of Office offers, you can open it up in your desktop version of the Office suite and do your stuff there. Needless to say, Microsoft Teams is a pretty indispensable tool for work.
Check out Microsoft Teams here: https://pokde.la/2H1
Or… What about Google Office?
Google Office lets you do most of what Microsoft Teams allows you to, aside from the Teams part. It is also a bit more full-featured than Microsoft's web-based version of their Office suite, so there's that. It might come in handy if you don't have a copy of Microsoft Office on your home PC. With the ability to also work collaboratively on all documents, it is a legit alternative to Microsoft Office's offering. And since it is all web-based, you can even work from a ChromeBook, if you want to.
Stay Home
The main goal of asking you to work from home is to avoid you going out and being exposed to potential COVID-19 patients. So to also help you avoid from having to go out and get your daily needs, you can use the following services:
Food: GrabFood, foodpanda, dahmakan, DeliverEat,
Groceries: Shopee, Lazada, Tesco, selected Jaya Grocers
Other necessities: GrabExpress
All these should help keep you safe from going out and limit your exposure to the outside world.
Need Internet?
Well obviously none of these would work without an Internet connection. If you don't already have an Internet connection at home, you can consider subscribing to Celcom MEGA which gives you unlimited internet and calls from just RM98/month.
Did we miss anything? Let us know and we will add it in!
Featured image by pressfoto / Freepik