Hands-On with the Samsung Q900R 82″ 8K QLED TV – Luxury Gaming Experience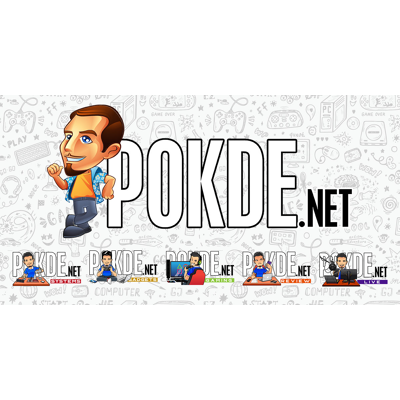 Hands-On with the Samsung Q900R 82″ 8K QLED TV
Brief Look Into the Samsung Q900R
Recently, we were invited by Samsung Malaysia to give their luxurious Samsung Q900R 82-inch 8K QLED TV. Needless to say, we said yes to it because we were curious to see what it's like to experience this monster of a display ourselves.
As usual with their premium TV offerings, they chose QLED over OLED for reasons of image quality, brightness, and longevity. This particular model has Quantum HDR 32X with a peak brightness of 4,000 nits. The QLED technology allows them to have 100% colour volume (DCI-P3) and when paired with local dimming via the Direct Full Array Elite, consumers can enjoy the best viewing experience that technology has to offer yet. For the best HDR experience, it's recommended to watch content that supports HDR10+.
The main highlight here is that the Samsung Q900R is the company's first commercially available 8K TV. That is a resolution of 7,680 x 4,320, four times more pixels than 4K which should allow it to show more / finer details. The TV also has 120Hz refresh rate with support for AMD FreeSync, and a 13.5ms input lag according to Samsung.
At the moment however, there is little to no 8K content readily available unless you count demo videos, which would make for an unfair conclusion because it makes virtually anything look nice. While there is an increase in legitimate 4K content, even that isn't exactly widespread yet. So what can we do to test it out if we're not using the demo video? Anything Full HD and above really. Why?
8K AI Upscaling
One of the key features of the Samsung Q900R is its 8K AI Upscaling. It analyzes the source video and recreates accurate information about each pixel, including the image texture, edge definition and level of detail. In other words, it tries to make content that isn't actually 8K to appears as 8K as realistically as possible.
This is made possible thanks to the new Quantum 8K Processor, which not only handles the image quality but also the smart application and sound optimization. A similar technology was employed in last year's models with 4K QLED but this one has been improved significantly to allow upscaling to 8K resolution. Another feature that has been brought back from last year's model is Ambient Mode. You can match your TV background colour with your wall by selecting from a wall sample or use your smartphone to identify your existing wall design for better integration.
Simplicity in Design
The goal here with the Samsung Q900R is for you to be focused on what's being displayed rather than the TV itself. As such, some measures were taken to allow for a minimalist, distraction-free viewing experience.
For starters, the bezels are so thin on all four sides that it's practically invisible. This would be particularly great if you were to mount it on the wall rather than placing it on a surface via a stand. Secondly, the One Connect box simplifies your cable management issues.
Instead of having all your set-top boxes, video game consoles, PC, or any external equipment connected directly to the TV, you connect it to the One Connect box instead. The One Connect box will be the only thing connecting to the TV, so you will only have a single, translucent optical cable hanging from there. Not only will this make it easier to have neat cabling for the TV, it's also easier to connect new devices as you no longer have to fiddle around with the back of the TV.
Lastly, you have the One Remote Control. With it, you can easily control connected devices and content with just a single remote device. Think of it as a smart universal remote designed especially for the Samsung Q900R. It also has an auto detection feature, which automatically connects and labels connected devices.
Gaming on the Samsung Q900R 82″ 8K QLED TV
For the purpose of testing the Samsung Q900R 82″ 8K QLED TV, we brought the Acer Predator Triton 900 (Intel Core i7-9750H, RTX 2080) and a Nintendo Switch. The former is because we needed powerful hardware to run a game in the highest resolution possible, and the latter is simply for running interactive Full HD content on the TV. All games will run with the TV's Game Mode activated.
If you want to see the Acer Predator Triton 900 specifications, click right here.
Using the Acer Predator Triton 900, we ran Tekken 7 on 4K resolution on Ultra settings with everything maxed out. We chose Tekken 7 because it's the most optimum way to test out the TV's response time / input lag while running on the highest settings possible. While running on the Samsung Q900R, it had buttery-smooth frame rates, going 59 to 60 FPS consistently. We were playing Treasure Battle and also the Akuma secret boss battle, which also came with its own cutscene.
The game was displayed in arguably the most breathtaking manner, with the most vivid details and colours I've seen from the game thus far. There were no jagged edges and it didn't look weird throughout my time playing. While there is some screen tearing while playing the game, it's barely noticeable and I believe that only the most hardy of professional gamers will notice, if any. Interestingly from our own test, it we recorded a 6 ms response time between pressing a button and having the action showed on screen in Tekken 7. The TV is said to have 13.5 ms input lag.
On the Nintendo Switch, the experience differs based on the game being played. Keep in mind that it can only go Full HD and nothing higher, so we weren't expecting it to be as good as our previous test. When running The Legend of Zelda: Breath of the Wild, Mario Kart 8 Deluxe, and Super Smash Bros Ultimate, all three games looked absolutely amazing.
Once again, no odd pixelizations, jagged edges, or visual oddities of any kind. The colours are amazing, and upscaled-details were reproduced to stunning results. In fact, playing a six-man game in Super Smash Bros Ultimate could not be more enjoyable as the 82-inch large screen size let every single player clearly see where they are. It's also amazing to think that in Mario Kart 8 Deluxe 4-player splitscreen, every single player gets 20.5-inches of screen with Full HD resolution's worth of pixels.
However, it wasn't so great on Crash Team Racing: Nitro-Fueled (Nintendo Switch version). While it does have the same four-player splitscreen gameplay, the visuals are nowhere near as good as Mario Kart 8 Deluxe. The visuals look rather pixelated and blurry at times. This may be due to software optimization issues and may not necessarily be the TV's fault, but it's still worth pointing out.
Samsung HW-Q90R Soundbar
Every good visual needs good audio to nail in the immersion factor. For that, we have the Samsung HW-Q90R soundbar. It has a total of 17 speakers which includes four upward-firing speakers and two side-firing ones. It also has the Wireless Rear Speaker Kit which includes two speakers to create an immersive surround sound experience. Interestingly, all of these connect to the TV wirelessly via Wi-Fi.
We couldn't get an in-depth test with it, just purely on the games we've tested. It did manage to give a very pleasant surround sound experience but when the volume is cranked up high, it can get a bit unbearable. The bass was certainly earth-shaking as I can feel the vibrations. For regular houses and apartments, you may want to dial down the bass settings by a noticeable margin. We do feel that we need more time with the soundbar to give proper feedback as we need to watch a movie and listen to music on it as well. Perhaps it's something that can be saved for next time.
Samsung Q900R Verdict
The Samsung Q900R 82-inch 8K QLED TV isn't a TV that isn't a TV that is meant for everyone. At RM99,999, it's a luxury option after all, but if you can afford it, don't be surprised to find yourself having a hard time leaving your house afterwards. Visuals are breathtaking when it comes to gaming and also watching movies. As it is a Smart TV, you can easily use Netflix and other streaming services via applications without the need for external hardware.
For the average consumer, you can always purchase the other new QLED models. Not only is it more pocket-friendly, you will be getting most of these features as well. However, if you absolutely must have the latest features or you prefer to futureproof your TV purchase for as long as possible, getting this isn't actually a bad idea. This model is available in three different sizes; 75-inch, 82-inch, and 98-inch. They are priced at RM59,999, RM99,999, and RM299,999 respectively.
As this is more of a hands-on session rather than a full in-depth review, we won't be giving it an award. Not that it doesn't deserve one, just that it would require more personal testing to reflect the award that it truly deserves. Be sure to stay tuned to Pokde.net for more hands-on experiences and reviews on TVs.
Big thanks to Samsung Malaysia for inviting us to the private demo session, and also to Acer Malaysia for the Predator Triton 900 gaming laptop.