Xiaomi Mi 9T vs Samsung Galaxy A80 — by the numbers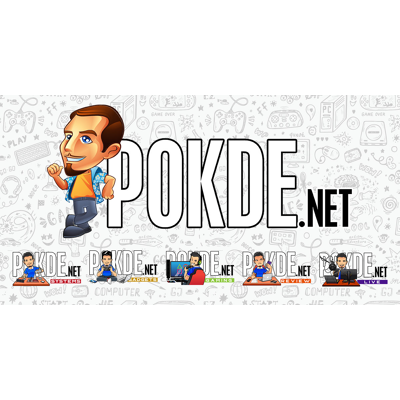 The Xiaomi Mi 9T and Samsung Galaxy A80 are both mid-range devices from their lineups. Both offer 48MP primary cameras, Snapdragon 730 chipsets and motorized selfie cameras. That's where the similarities end though, as the two phones are really quite different.
Design
At first glance, the Xiaomi Mi 9T is definitely the prettier of the two. But of course, that's pretty subjective. Some might prefer the more conventional design of the Galaxy A80, but definitely not us.
If you consider the design of the Xiaomi Mi 9T to be too flashy, you can always slap on the included case, and the Xiaomi Mi 9T will look as premium as the Mi MIX series. And that is truly the definition of a premium smartphone.
Winner: Xiaomi Mi 9T
Gaming
With the powerful Snapdragon 730 chipsets powering both these phones, gaming on them is going to be a real treat. Not to mention the beautiful bezel-less AMOLED displays. No notches, no cutouts, nothing to hinder your gaming experience. But the Xiaomi Mi 9T does come out on top here. How?
It has a 3.5mm headphone jack. While I have accepted that some day, there won't be any phones left with 3.5mm headphone jacks, today is not that day. Not with the Xiaomi Mi 9T still in the market. I can't emphasize enough how important is a headphone jack for my PUBG Mobile gaming sessions, and the Mi 9T delivers just that.
Oh and the 4000 mAh battery that powers the Xiaomi Mi 9T also promises better battery life, not only because it is larger than the Galaxy A80's 3700 mAh one, but also because the display on the Xiaomi Mi 9T is a bit smaller, which does usually translate to lower power consumption.
Winner: Xiaomi Mi 9T
Photography
The Xiaomi Mi 9T is one of the more affordable devices in the market that offer a triple camera setup. A regular 48MP f/1.75 Sony IMX582 camera is mated to 8MP f/2.4 telephoto and 13MP f/2.2 ultra-wide angle shooters to offer coverage in all focal lengths. The Galaxy A80 is no slouch either, with a 48MP f/2.0 primary camera, an ultra-wide 8MP f/2.2 camera and also a 3D ToF sensor. But when it comes down to real flexibility, the Xiaomi Mi 9T takes the cake with its truly usable triple camera setup.
The higher resolution ultra-wide angle is nice to have, as an ultra-wide lens means that you will be capturing more of the scene in front of you, and a higher resolution will allow you to appreciate the details better. A 3D ToF camera does come in handy, but the uses are somewhat more niche. For the primary 48MP cameras, the Xiaomi Mi 9T's wider aperture would be a better pick than the Samsung Galaxy A80.
Selfie addicts might still prefer the Galaxy A80 though, given that its rear-facing 48MP camera swivels forward when summoned for selfies. However it is worth noting that the Xiaomi Mi 9T does take higher resolution 20MP shots for selfies, rather than the 12MP ones that the Galaxy A80 takes by default.
Winner: Xiaomi Mi 9T
Size
Both devices feature impressive bezel-less displays, with the Samsung Galaxy A80 featuring a larger 6.7″ Super AMOLED display, while the Xiaomi Mi 9T touts a 6.39″ AMOLED panel. The Xiaomi Mi 9T features a denser display with a 403 ppi count, versus the Galaxy A80's 393 ppi. The difference in pixel density is going to be pretty negligible though.
What's less negligible is the size and weight difference. The Galaxy A80 is going to be noticeably heavier at 220g versus the Mi 9T's 193g, while being thicker, wider and longer. Depending on your needs, whether you want a smaller, lighter device or larger, bulkier device, either one of these phones will give you the maximum screen area any manufacturer can cram on a smartphone.
Winner: Tie
Value
While both smartphones offer their own perks, when it comes down to value, there can only be one winner. And I believe this is something that all of us would have expected. It's Xiaomi, after all. The Xiaomi Mi 9T has a starting price of less than half that of the Samsung Galaxy A80, and yet is still able to offer a number of advantages over the Samsung Galaxy A80.
Xiaomi Mi 9T
Samsung Galaxy A80
CPU
Snapdragon 730, octa-core up to 2.2 GHz, 8nm FinFET
Snapdragon 730, octa-core up to 2.2 GHz, 8nm FinFET
GPU
Adreno 618 @ 610 MHz
Adreno 618 @ 610 MHz
RAM
6GB LPDDR4x
8GB LPDDR4x
Storage
64GB / 128GB UFS 2.1
128GB UFS 2.1
Screen
6.39″ FHD+ AMOLED
6.7″ FHD+ Super AMOLED
Rear camera
48MP f/1.75 + 8MP f/2.4 telephoto + 13MP f/2.4 ultra-wide
48MP f/2.0 + 8MP f/2.2 ultra-wide
Front camera
20MP f/2.2, popup camera
Nil, rotating from rear
Battery
Li-Po 4000 mAh
18W Quick Charge 3.0
3700 mAh
25W Super Fast Charging
Price
RM1199 / RM1399
RM2499
Winner: Xiaomi Mi 9T
After reviewing the Xiaomi Mi 9T, I literally felt that it was a good alternative to the Xiaomi Mi 9 for those who have a tighter budget. It was a solid device, and for RM1199, it was a steal. If you would like to see more comparisons like this, drop us a comment and we will see what we can do!