There's more to the Mi Note 10's cameras than just good photos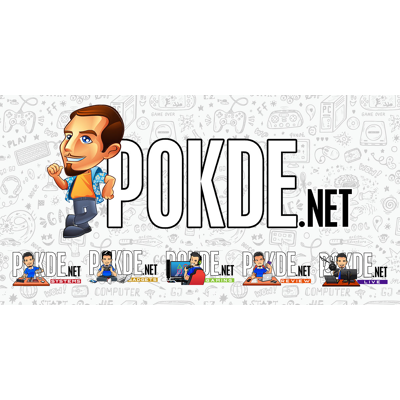 In our review of the Mi Note 10, we mainly focused on the photography aspect of it. We also delved deeper into the camera hardware, mainly on how they contribute to better stills. What about video though? Well, you are in for a treat with the Mi Note 10. Here are three features that will make videos a breeze with the Mi Note 10.
1. Vlog mode — Insta-ready videos instantly
Anyone who has ever made videos would know how tedious it is to shoot footage, color grade, find the appropriate music, splice them together… all just to share some of your happiness with your friends. With the Mi Note 10's Vlog mode, you may never need to do manual video editing for short videos anymore.
Basically what vlog mode does is give you seven presets, each with their own transition effects, background music and a set number of clips it will combine to create a video. There's Dreams, Activities, Rhythm, Stop motion, Holidays, Travel and Memories, each letting you capture and share the moment without going through hours of editing. Before shooting the vlog, you will get to see a sample, all of which seems to be shot by some insta boyfriend lucky enough to own a Mi Note 10 and not have to edit the videos themselves. And oh, you won't have to deal with the hassle of looking for suitable non-copyright music as the multiple presets give you different background music to set the mood for the clips.
All you need to do is to frame your shot, and the Mi Note 10 will do the rest. The videos are very dynamic and technically all you need to do is stand still with your subject in your viewfinder and let the software do its magic. With all the video editing done by the software itself, you would be saving a lot of time and still pull off awesome vlogs to share on social media.
2. Optical Image Stabilization
One of the hardware features that Xiaomi baked into the Mi Note 10 to up your video game is optical image stabilization, or OIS. It is as important for photos as it is for videos. For photos, you would find taking photos much easier, with you being able to take clear, shake-free shots single-handedly, literally.
Xiaomi equipped the Mi Note 10 with dual OIS system, with both the primary 108MP camera and 5x telephoto camera sporting optical stabilization. OIS also enables you to use a slower shutter speed when taking shots, which also means you can turn the ISO down, resulting in better low-light capabilities. You can live without OIS for stills, although taking sharp images won't nearly be as effortless, and downright difficult when it comes to the 5x telephoto lens.
It's however another matter altogether for videos. For photos, holding your breath, selecting a faster shutter speed will help when taking a good shot. But that's not possible with videos as the shutter speed is often set by the frame rate you are shooting at. Combine that with your movements during the video and it could turn out horribly like something straight out of the Blair Witch Project. With OIS, you will get better stabilized footage without having to worry about losing field of view and such.
3. ShootSteady mode — hybrid stabilization
Taking it a step further is the ShootSteady mode. It's software-based stabilization, combining the input from the multitude of sensors with the ultra-wide angle camera on the Mi Note 10. The wide field-of-view is cropped in, giving plenty of spare sensor area around the edges to compensate for your motion. It's an effective method, and with the solid 20MP f/2.2 ultra-wide angle camera, you won't be losing out on quality nearly as much as some of the competition do.
This mode enables you to obtain superior stabilization without having to carry additional gear like gimbals when you are out shooting videos.
For a comparison of the different modes, you can check out the video above where I pit the Mi Note 10's video output with OIS on and off as well as in ShootSteady mode. It's taken at a brisk walk with no attempt to soften the blow of my heel on the floor.
The ideal videography smartphone too?
The Xiaomi Mi Note 10 is clearly a tool for photographers and videographers alike. It's well equipped with all the features you need and want in a camera, and has both the software and hardware to deliver the experience.
For RM2099, there are few smartphones that offer such a strong package for videos in this price range. You can get the Mi Note 10 series on Lazada and Shopee via the following links: