Pokde.net 2015 tech recap and thank you for supporting Pokde.net!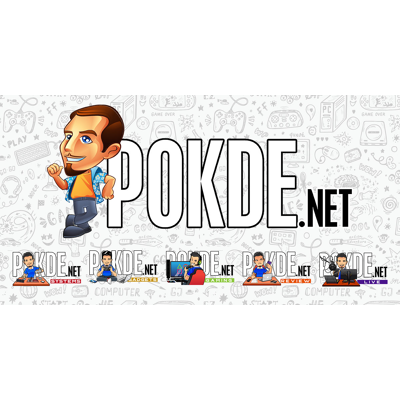 Today is the first day of 2016 and I hope you managed to fulfill your 2015 resolutions. If not, don't worry as you can resolve to hit your 2015 goals in 2016. It should be easier in 2016 considering you get an extra day this year. Year 2015 is the second year for Pokde.net and a lot has happened. My entry today is to recap some of the most popular reviews by Pokde.net in 2015.
ASUS Zenfone 2 Series
The most popular reviews on Pokde.net, reviews of the ASUS Zenfone 2 line-up at Pokde.net were among our hottest posts which included the ASUS Zenfone 2, ASUS Zenfone 2 Selfie and ASUS Zenfone Laser. We received numerous messages in Pokde's Facebook inbox asking which ASUS Zenfone 2 they should pick. We were glad to answer all of them gave the most suitable recommendations as possible based on their requirements. The Zenfone 2 series represented a new level of achievement by ASUS, proving that powerful performance doesn't have to come with a big price tag.
ASUS Padfone S
ASUS Padfone S or also dubbed by Superdaddy as the "ASUS Zenfone on steroids", was reviewed in late 2014 and is one of the best smartphones ever made by ASUS. Two of Pokde.net's team members actually bought the phone, myself included. ASUS Padfone S is really a good device, sporting a Qualcomm Snapdragon 801 that is still capable of kicking some butt. In fact recent smartphones like the One Plus X is still released with it under the hood. If you ask me whether the ASUS Padfone S is still relevant, I will surely answer YES! The phone originally came with Android KitKat 4.4 which is later was upgraded to Lollipop 5.0 and now it is planned to receive the latest Android 6.0 Marshmallow update. Priced from RM899 when first released, now you can have it for around RM699 and you definitely will not regret for getting this phone. If you need more performance, the Padfone S Plus is also available, bringing Qi Wireless charging, 3GB of RAM and a whopping 64GB of internal storage.
Xiaomi Piston V3 earphone
An affordable earphone yet with a great audio quality. The Xiaomi Piston V3 is an upgrade over the Xiaomi Piston V2 that was also covered in a review by us. It's hard for me to review the Xiaomi Piston V3 as I'm is not a professional audiophile, but the clearest differences I noticed between the V3 and V2 is the bass. I love the bass on the V3; it's not very punchy like the V2 and also delivers a good soundstage. For a MYR 79 earphone the V3 is one of the best earphones I could recommended. We also look forward to the new Mi Headphones Pro to review in 2016.
ASUS Zenpad
Yet another device from ASUS which have gotten a lot of hit on Pokde.net. Both the ASUS Zenpad C and Zenpad 7.0 is a tablet that runs on Intel Atom. If you're looking for a tablet you might want to take a look at our review of both the ASUS Zenpad tablets.
Year 2015 has taught us a lot of things about media and journalism. We were dedicated in giving our very best to bring you as many interesting tech news and reviews on Pokde.net as we can. We approached companies like MSI and Huawei to bring you reviews of their products, and we won't stop there, as we are actively searching for any tech companies with interesting products. I want to thank everybody who has supported us in 2015 and we will put even more effort to make Pokde.net among the best tech blogs in Malaysia, and perhaps even in the international arena too. With your support, Pokde.net has grown 699% in terms of hits over 2014 and we hope that all of you guys keep supporting us!