Pokde.net Top Picks: Best Games of 2017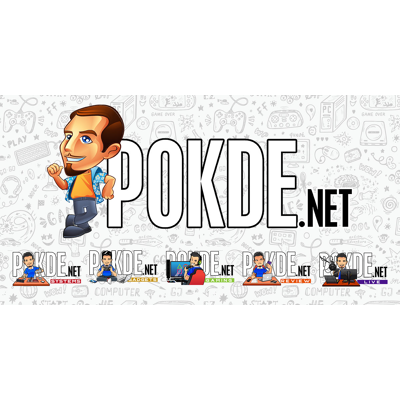 2017 has been a great year in gaming so we here at Pokde.net decided to make a list of the best games to have been released this year. If you haven't played any of these games, then you've definitely been missing out.
Pokde.net Top Picks: Best Games of 2017
It's that time of the year again when we reminisce about what's happened this year. It has been a great year in gaming so we wanted to take the time and reflect on some of our best experiences here in Pokde.net. By best experiences, I mean in video games. So without further ado, let's hear from everyone in the Pokde crew of what they thought is their best game in 2017.
Aiman Maulana, Gaming Wizard of Pokde.net
There were a bunch of games that I enjoyed in 2017 but the one game I enjoyed the most is definitely Horizon Zero Dawn. It is an action role-playing game set in a post-apocalyptic world that is populated by machines that behave like wild animals. Gamers follow the story of Aloy, a tribal outcast that was said to be born from the machines and prophesized to be the savior of the world.
Horizon Zero Dawn has one of the most enthralling storylines with gameplay that's both familiar and entertaining. You will slowly discover civilization's lost technology and why the world turned into the wasteland that it is in the game but what makes it so frightening is that the world that it used to be seems very similar to our world here in reality, which makes it very relatable to most gamers.
On top of that, you have the mix and mash of gameplay mechanics seen in other action role-playing games such as combat feel of The Witcher and the stealth mechanics of the Assassin's Creed series while also mixing some original elements of their own, such as taming the mechanical beasts. All of this makes for a surprising entertaining game that should be played by both casuals and hardcore gamers.
Horizon Zero Dawn is currently available exclusively on the PlayStation 4 for RM199, and it includes the Frozen Wilds expansion pack.
Honourable mention for Tekken 7, as I believe that's the game I've spent the most time with surprisingly this year (aside from Overwatch) and it made me fall in love fighting games and the fighting game community all over again. Sure, it wasn't a perfect game and the storyline was a bit of a lie but I still loved it nonetheless. Do check out our full review of Tekken 7 by clicking here.
Vyncent Chan, Mobile Evangelist of Pokde.net
I don't really have the time to game, juggling between work here and my studies, but if there is one game I am sure to fire up when I have the time, it's Overwatch. While I convince myself that the game is good to slot between my busy periods as compared to DotA 2, I am pretty sure I end up spending the same amount of time anyway.
Overwatch keeps its allure to me with a nice tidbit of lore behind the characters every once in a while, and the frequent nerfing and "adjustments" of every other character other than Symmetra keeps the game interesting. As long as there isn't a Symmetra in the other team. Nonetheless, every character has its counter, and it's really just a souped-up FPS that does the trick for me.
There there are the lootboxes. It gives the thrill of gambling without actually having to spend any money on it. I am a sucker for the nice skins, so I have been grinding a lot, just for the boxes. The arcade mode? Great way to farm boxes every week. Speaking of which, the events are fun, with their exclusive game modes to mess around in. For Christmas we get the Yeti Hunter game mode, which is really fun especially when I entered as part of a 6-man stack.
A mobile game which has been getting my attention is Arena of Valor, a game which I got inducted into by none other than SuperDaddy and Raja Idris. It's a fast-paced MOBA that was really quite easy to get into. Mastering the many heroes and even understanding the other heroes' abilities are a whole different story though. Ah well, it's a MOBA after all.
Raja Idris, Kingky Writer of Pokde.net
To be honest, this year hasn't got me too excited in terms of games. If i had to choose one, it would be Tom Clancy's Rainbow Six Siege. I know that the FPS game was released two years back, but with the new updates to the game this year, it really changed everything. Dare I say it, Siege is an adult's CS:GO.
Despite limited time to play games, i find myself regularly playing it when I do have the spare moment. Sure, there'll be some other games that I'd play, but in the end, I'd find my way back to it. With the Blood Orchid update, it brought fear to attacking operators as the game introduced some new characters in the form of Lesion, Ela, and Ying. It created a new tactical option/obstacle for everyone. Especially during the early moments of the update, when most likely than not, new additions often become imbalanced.
Now a thing about Siege is that, in order to be 'decent' in the game, you would need two things; a good headphone and good communication with your team mates. You might have played it or heard of it, but this game is really going to give you a hard reality-check if you think it's similar to other FPS' such as your typical COD, Battlefield, and the likes. Sure, it gets stressful sometimes by dying by a bullet to the head, but the feeling of winning in the game is satisfying, even more so when you do it with your friends.
Currently the game has 37 operators or characters to choose from, with each coming with different skills and equipment, offering different approach to each match. Another thing that I like about the game is that the environment (walls,hatches,windows,etc) can be destroyed and manipulated to your will. It gives a sense of freedom in the game, meaning it doesn't mean you'd have to play it by this way or that way only, you have options.
At the time of writing, Tom Clancy's Rainbow Six Siege (Standard Edition) is priced at RM20.99 on Steam and RM119 at the Playstation Store.
Syed Hassan Algadrie, Social Media Evangelist of Pokde.net
2017 is quite a memorable year for games with some really interesting highs such as the release and runaway success of the Nintendo Switch, and the really eye-opening lows such as the whole Mass Effect Andromeda debacle and the Star Wars Battlefront 2 disaster (both f**k-ups are products of everyone's favourite company, EA).
To single out just one game out of many great games that came out this year as my personal best isn't easy and I had to sit on this for quite some time. After much deliberation and sleepless nights, the best game of 2017 for me has got to be EA's Star Wars Battlefront 2. The combination of a half-assed first player campaign and a microtransactions controversy that managed to piss off not just Star Wars fans but also the entire gaming community, who wouldn't want that? Add to that an investigation by the Belgian government on whether the game's loot boxes constitutes gambling or not and you've got the makings of one of the best games of 2017. Maybe even the best game of ALL TIME. Hat's off to you EA, for being yet again the shining star of the video game world.
I'm kidding of course. My personal pick for game of the year (seriously) goes to a little known J-RPG from a little known franchise called Persona 5. I was initially a little worried for this game considering it's numerous delays. However when Persona 5 finally launched it really took me by surprise with its amazingly cool art style, its roster of multi-layered characters as well as its rich and exciting story.
Right off the bat with it's opening act you can tell that this game is going to be slightly different than its previous counterparts. The mystery noir aspect of the story works surprisingly well with the familiar beats of a Persona game. Add to that enjoyable gameplay, likeable characters, an amazing soundtrack and tight combat mechanics, you've got a recipe for one of the best games of 2017. Maybe of all time, even.
You don't have to necessarily be a fan of the Persona series to like this game. It's a completely standalone story with the vaguest of connections to the previous games, perfect for newcomers. Fair warning though, this game is a huge time consumer but trust me, every hour spent peeling back the layers of this insanely deep game is well worth it.
Persona 5 is currently only available on the PS3 and PS4 and is available on sale right now (until January 8) for RM 175.20 at the PlayStation Store. Original price is RM 219.
Super Daddy, Founder & Editor-in-Chief of Pokde.net
This year has been a Nintendo Switch and Mobile gaming year for me. I've avoided MOBA games for years because I know MOBA gets very addictive considering my experience playing strategy games like Starcraft, Warcraft III and the Red Alert franchise in my younger days, draining most of my productivity. However, 2017 was the year it all changed where I started indulging into some MOBA games mostly on mobile phone. I started off with Mobile Legends: Bang Bang, moved on to Heroes Evolved and when Garena's Arena of Valor was released, I finally found my favourite past time. Now, before you make conclusions, I have indeed played Heroes of the Storm and explored League of Legends, but the portability that mobile MOBA provides is just different. I don't have to dedicate special time for gaming and waiting is now a thing of the past when I'm out with the lady and kids.
Then again, none of the games that I have specified above wins the spot here still. Those are time killers certainly, but to be the game of the year for me, it needs to have plenty of wow factors and ultimately, it needs to give me the sensation of not wanting to end the game any sooner, where I'll fire it up once in a while, and "sip" through the experience rather than binge all the way.
That game for me is definitely The Legend of Zelda: Breath of the Wild on Nintendo Switch. It has a steep price of $59.99 USD and it does hurt the pocket but it's definitely worth every single cent spent! Exploring Hyrule is never ending and as you unlock different areas of the map, the experience just gets enhanced again and again. With more than 100 Shrines to conquer, the fun just never ends. Funny enough, even in my early days, I've already travelled to the final destination where Ganon is residing which, while you might think that breaks the surprise, but because your level is too low, conquering is out of the question, begging you to quench your slaying thirst sooner than ever, yet subtly retains your patience as your keep hunting, farming and upgrading.
The open world itself is mind blowing. Your creativity keeps on getting satisfied. See an apple on the tree and want to jump and grab it? It works! Carrying a wood close to the fire, wondering if it will lit up? It works! Wondering if throwing objects at fish will actually kill it eventually? You bet! Never have I spent so much time in a game just trying one thing after another to see how far it will take me before I get disappointed and it just blows my mind on and on again.
The fighting mechanisms in itself are superb. No weapon is indestructible, and just when you wanted to keep that beautiful looking sword, you find another one that looks better and is stronger. The battle combos are plenty, I still can't remember them all by heart and keep referring back to the guide, remember some, use them for a while, and then learn different sets again later on.
The Divine Beasts are definitely to die for (pun intended). It's almost impossible to conquer them on the first attempt and after repeating them well over a hundred times, when you finally managed to kill them, the satisfaction is just, Ooh La La!
If it has been this impressive on the console, the experience on the PC is definitely far more superior with much more potential graphics-wise. This is definitely the game that I would award as Game Of The Year 2017!