Review
MSI MAG Z490 Tomahawk Review — an interesting cocktail of features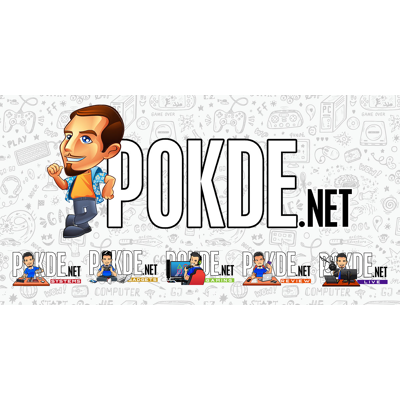 Overview
The MSI MAG Z490 Tomahawk might be a rather odd one out among the Intel Z490 motherboards, offering two LAN ports instead of WiFi connectivity, on top of a USB 3.2 2x2 port which isn't available even in boards more than 2.5x its price. Is it the board to get? Well...
Positives
+ I/O shroud is actually functional
+ Relatively advanced VRM system for its price
+ Dual LAN ports
+ 20 Gbps USB 3.2 2x2 is rare at this price point
+ Click BIOS 5 is pretty impressive
+ MSI Dragon Center is a breath of fresh air
Negatives
- RAM slots uses two lock tabs
- Dual LAN is probably less useful than WiFi + LAN
- VRM can get quite toasty
The 10th Gen Intel Core processors are still the top choice for gaming PCs, with leading gaming performance. They are also a lot more fun to overclock than the AMD Ryzen processors, with a decent amount headroom, which makes the choice of a good motherboard all the more important. What if you want to play with overclocking, but don't really plan on shelling out for the top-tier motherboards? Well, that's where something like the MSI MAG Z490 Tomahawk will come in.
Unboxing
For an affordable mid-range board, the MSI MAG Z490 Tomahawk doesn't come with all that much in the box. But that's entirely fine because all the necessities are here. That includes the unnecessary driver disk, but that's besides the point. You get two SATA cables and three M.2 screws, despite the board only featuring two M.2 slots. Spares are always welcome since M.2 screws have a peculiar habit of disappearing. Really, it's not my fault.
Appearance
The MSI MAG Z490 Tomahawk definitely has an aesthetic that remind me of a aircraft carrier's landing strip. Contrasting blocky light grey graphics stand out against the black PCB, making for a pretty obviously military-inspired design.
One thing to note is that the I/O shroud here is actually made of metal, and connected to the rear VRM heatsink by screws. This increases the overall total surface area to well beyond what you would usually get in this price range. The top heatsink is a little smaller, although it does feature deep cuts to increase the surface area.
Since we are on the topic of heatsinks, it is worth noting that MSI is including heatspreaders for both M.2 slots. The PCH heatsink is also quite significant in size, which is not something we often see in this price range. However MSI decided to hold it down with push pins, which I don't exactly like as it isn't nearly as easy to service when you actually need to replace the TIM under it further down the line. However given the longevity of Intel's platforms… Maybe you won't be holding on to the MSI MAG Z490 Tomahawk that long anyway.
The rear I/O is very nice, with a integrated I/O shield. Definitely not common in this price range. The selection of ports is also very nice. You get four USB 3.0 ports, two USB 2.0 ports, one USB 3.1 (10 Gbps) port and a USB 3.2 2×2 (20 Gbps) Type-C port. The latter is really quite a surprise to me, because I have reviewed much pricier Z490 boards that didn't come with it. One HDMI and one DP port ensure that you can make full use of the iGPU with the MSI MAG Z490 Tomahawk.
I don't really like the audio jacks though. Usually audio jacks are color-coded, and it has been often regarded to be standardized. You can easily tell someone on the other side of the phone to "plug in your speaker to your green jack" and they would know what to do. With black and red, that doesn't work. On the plus side, if you know what you are doing, the all-black I/O here definitely looks cleaner. I do see an effort to keep things clean here with the blacked-out PS/2 port as well, so I guess it isn't all bad.
The rear of the board sports very few SMD components. I do wish MSI paid a bit more attention to the finishing of the soldered ends though, as they are indeed quite sharp and actually tore my skin as I manipulated the board for photos.
And now for the last bit, the RGB LEDs. They are actually quite bright and glow out from under the PCH heatsink. There's little risk of them being covered by large graphics cards, with them being relatively far down from the first PCIe x16 slot.
Specifications
MSI MAG Z490 Tomahawk
CPU support
Intel LGA 1200
10th Gen Intel Core desktop processors (Comet Lake-S)
Pentium Gold & Celeron processors
Power
1 x 24-pin ATX
1 x 8-pin EATX 12V
1 x 4-pin EATX 12V
NCP81229 PWM controller (6+1 phase)
12 x NCP302155 (55A) powerstage for CPU
1 x NCP302155 (55A) powerstage for iGPU
Chipset
Intel Z490
Memory
4 x DDR4 DIMM, max. 128GB un-buffered memory
Up to 4800 MHz
Multi-GPU Support
2-way AMD CrossFireX
Expansion slots
PCIe 3.0 x16 (x16 electrically)
PCIe 3.0 x1
PCIe 3.0 x16 (x4 electrically)
PCIe 3.0 x1
Storage
6 x SATA 6 Gb/s, supports RAID 0,1,5,10
1 x M.2 PCIe 3.0 x4/SATA (disables SATA_2 when M.2 SATA SSD is used)
1 x M.2 PCIe 3.0 x4/SATA (disables SATA_5 & SATA_6 when used)
Network
Intel I219-V 1G LAN
Realtek RTL8125B 2.5G LAN
USB

Rear I/O

:
1 x USB 3.1 (10 Gbps)
1 x USB 3.2 Gen 2×2 Type-C (20 Gbps)
4 x USB 3.0 (5 Gbps)
2 x USB 2.0


On-board headers

:
1 x USB Type-C (5 Gbps)
1 x USB 3.0 (5 Gbps) (2 ports each)
2 x USB 2.0 (2 ports each)
Audio
Realtek ALC1200-VD1 CODEC
5 x audio jacks (rear)
1 x Optical S/PDIF out
1 x front panel audio connector
Display output
1 x HDMI
1 x DisplayPort
Other onboard connectors
1 x CPU fan header
1 x Pump fan header
6 x Chassis fan headers
2 x RGB headers
2 x ARGB headers
1 x TPM module connector
1 x chassis intrusion connector
1 x Thunderbolt 3 header
1 x RTD3 connector
Overclocking features
EZ Debug LED
BIOS reset jumper
Included accessories
User's manual
Quick installation guide
Driver DVD
2 x SATA 6Gb/s cable
3 x M.2 Screw
Case badge
Product registration card
Form factor
ATX (12″ x 9.6″)
System
Taking a Closer Look
VRMs
Power is fed to the CPU via 8+4 pin EPS power connectors. That should be able to handle way more than you would ever need before you run into issues cooling your CPU, even with an open loop liquid cooler, as even the single 8-pin CPU power can deliver up to 336W without issue. And yes, you can run it without the 4-pin connected, although you are recommended to connect it if you are attempting to really push some hefty overclocks.
Under the rather massive heatsinks which weigh a total of 396 grams lies a 12+1 power stage arrangement. In what MSI calls Duet Rail Power Solution, two NCP302155 power stages are combined in one phase.
The CPU gets six phases, or 12 power stages, and the iGPU gets one. The controller responsible is the relatively advanced NCP81229, with six phases to the CPU, one to the iGPU and one to the system agent.
MSI seems to have plumped up for a pretty impressive VRM setup here, complete with thermal readout from the VRM, which is a feature that's noticeably absent from many boards around this price range.
Audio
The audio hardware on this board is pretty standard, with a Realtek ALC1200 and some Nippon Chemi-Con caps. No fancy amps or stuff here, but it should suffice for most users anyway. For those who are more enthusiastic about the audio quality, there are plenty of PCIe slots to use for audio cards.
Storage
Unlike their more premium offerings, MSI isn't splitting the lanes from the CPU down to the secondary slot. Instead, the first slot gets exclusive rights to all x16 lanes, while the other PCIe slots are all handled by the Intel Z490 PCH. Interestingly, MSI overbuilt both M.2 slots, with the connectors themselves rated for PCIe 4.0.
The M.2 heatspreaders sport pre-applied thermal pads, which will be necessary if you are actually going to use PCIe 4.0 SSDs on this board with whatever next-gen CPU that actually supports the faster standard. Regardless, I do commend MSI's use of captive screws at least on one end of the heatspreader.
The M.2 SSDs do share lanes with the SATA ports, so you will want to read the manual before connecting all your drives to the MSI MAG Z490 Tomahawk. With that said, I guess MSI thinks you won't use more than four SATA drives, because somehow MSI decided to cut some costs on the last two and just use regular  SATA ports instead of the 90° ones. They did plump up for a 90° USB 3.0 header though, so I guess it evens out?
Networking
To be entirely honest, I am not sure what MSI was thinking with the networking options offered by the MSI MAG Z490 Tomahawk. You get 2.5Gb LAN, courtesy of the Realtek RTL8125B. Not ideal, but hey, that's great. There are also two LAN ports on this board, which is definitely a novelty at this price range. But no WiFi, why?
I think most of us would gladly give up one of these LAN ports in exchange for WiFi. I do understand that some people prefer Intel LAN over Realtek's solutions, but I am pretty sure that most people will be happier with Intel's Gigabit Ethernet coupled with a WiFi card, instead of this peculiar dual-LAN configuration.
User Experience
Build
This board sports one of the most heavily populated bottom edges I have seen. It is absolutely jam-packed with headers, so much so that they had to print the legends for the front panel close to the second M.2 connector. I didn't expect to find it there and I was complaining to myself as I had to refer to the manual to ensure that I am connecting the right headers. Well, guess who feels kinda silly now.
Another minor inconvenience are that the MSI MAG Z490 Tomahawk uses tabs on both ends of the DIMM slots. This is a rather peculiar cost-saving measure considering that most good boards today use the kind which only open on one end. But hey, they work. You don't install and remove memory sticks from the boards too often anyway, so I might just be extremely nitpicky here. One thing that you don't have to worry about with the MSI MAG Z490 Tomahawk is a GPU blocking access to the lower clips, as there's more than enough clearance there.
BIOS
MSI's Click BIOS 5 is actually quite feature-packed, with the EZ Mode presenting quite a lot of options from the get go. However for some reason, once we enter the Advanced Mode, the interface is unnecessarily layered. Instead of using tabs, you have to switch between the different sections. The tips on the side is quite nice though, being quite a bit more in-depth than what I have seen from other top-tier boards.
As I also had the opportunity to upgrade to a newer BIOS, I was also quite perplexed that M-FLASH requires a reboot to the M-FLASH utility, instead of it being a part of the BIOS itself. The time it took for a screenshot to save was also weirdly long. With that said, all the features you need to take full advantage of your unlocked CPU is here, if a little weirdly placed.
I particularly liked the Hardware Monitor tab though, as in addition of letting you monitor voltages and temperatures, it allows you to assign the fan profiles to follow different temperature zones. For example, a case fan installed at the top of the case can be set to run faster when the VRMs are heating up.
On the other hand, the Board Explorer feature is just weird. I don't see a need for a feature letting me know which headers are connected, which might be useful when troubleshooting, but also which USB ports are populated. If it was available in Windows, fine. But in the BIOS? Who enters the BIOS to find out which USB port is occupied? It also does a little of what the Hardware Monitor does, letting you monitor the temperature sensors on the board. Why the redundancy?
Overclocking
As this is a relatively affordable board, there's no POST code readout. Instead, we will have to contend with the EZ Debug LED to troubleshoot a wonky system. The unfortunate thing is that all the LEDs glow the same white, which doesn't really help if you installed the MSI MAG Z490 Tomahawk in a case and then only decided to run into boot issues. If you have to reset your BIOS, you will also have to deal with a BIOS reset jumper. Just like old times.
With that said, throwing a 5.1GHz overclock with 1.35V on our tried-and-true Intel Core i9-10900K was a non-issue. The CPU draws about 215W in Realbench at this point, which is what we used to test the MSI MAG Z490 Tomahawk's VRM. HWiNFO reported the VRM temperatures to quickly ramp up to 60°C after about 90 seconds, before gradually rising to around 68.5°C throughout the hour-long stress test. While the temps are far from worrying, the upper heatsink did heat up very significantly, to a point that it was painful to touch for any longer than a second. I do think MSI should have put a heatpipe connecting the two chunks of aluminium over the VRMs, to better make use of the huge surface area that doubles as the I/O shroud.
Software
MSI is using the MSI Dragon Center here, similar to their laptops. It even offers True Color, which is a very peculiar option for a piece of software offered with motherboards. But it works, even with a dedicated GPU plugged in. It offers a clean UI, and seems to run a lot smoother despite offering more features than its peers. This is an area where I think MSI has the upper hand over the competition.
Conclusion
The MSI MAG Z490 Tomahawk occupies a nice spot below the RM1000 mark with its RM949 price tag, yet offers most of what you need. I think I would be able to pretty strongly recommend it, if it only came with WiFi. There are few other shortcomings aside from the warm VRMs, which I must note is still well within the safe limits of the VRMs.
With that said, the solution to my quandaries may very well exist in the form of the MSI MPG Z490 Gaming Edge WiFi. It serves up a beefier VRM and WiFi 6 for an additional RM60. Maybe get that instead? If WiFi is less of a concern for you and you would prefer a second LAN port for whatever reason, the MSI MAG Z490 Tomahawk is the most affordable Intel Z490 board that I know of with two LAN ports.
Our thanks to MSI Malaysia for sending us the MSI MAG Z490 Tomahawk for review.