Pokde Picks: 5 Awesome Games to Look Out For in July 2018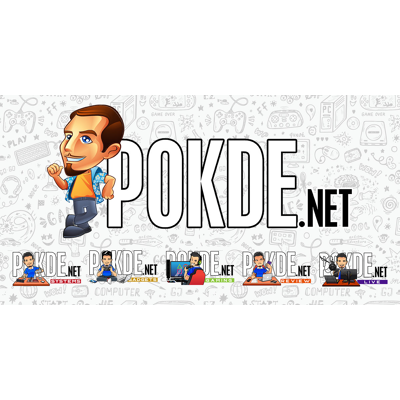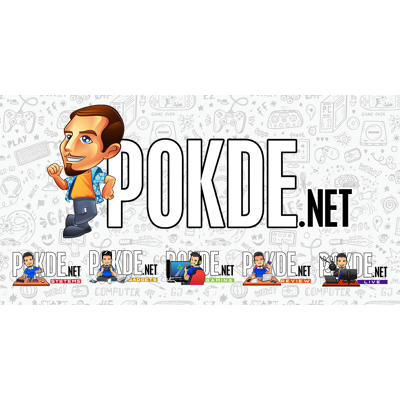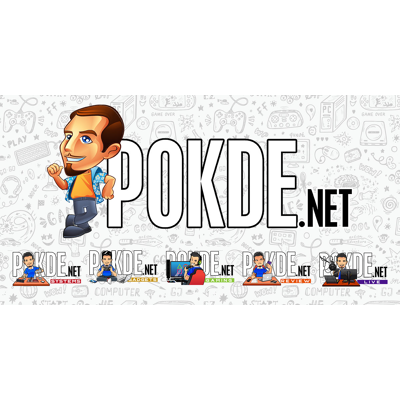 Not sure what games to buy for yourself right now? Well, here's our picks of the 5 best games to look out for this July 2018.
Pokde Picks: 5 Awesome Games to Look Out For in July 2018
Warhammer: Vermintide 2
The sequel to Warhammer: End Times – Vermintide, Warhammer: Vermintide 2 is a first-person action game set in the Warhammer Fantasy universe during the early days of the apocalyptic End Times. Following the events of the previous game, antagonist Grey Seer Rasknitt has captured the 5 Heroes of Ubersreik.
This led to the construction of the Skittergate portal in place of the Ubersreik remnants, which will allow the Chaos Champion Bödvarr Ribspreader and his Rotblood army easy access to the border-city of Helmgart. However, the portal failed to activate and the resulting destruction frees one of the 5 Ubersreik heroes, Markus Kruber. Thus began his journey to reunited with the rest and save their beloved home.
Fun fact, the End Times in Warhammer: Vermintide 2 refers to an apocalyptic event which ended in the destruction of the Warhammer World. This game, as well as its predecessor, serve as an explanation as to how the world ended up being destroyed.
Warhammer: Vermintide 2 will be coming to the Xbox One on 11th July 2018, with a PlayStation 4 release coming later this year.
Octopath Traveler
Developed with a nostalgic adventuring experience in mind, Octopath Traveler is a role-playing game with high-definition 2D visuals that is mixed together 16-bit Super Nintendo character sprites and textures with polygonal environments and high-definition effects. The game puts players in the role of 1 of 8 adventurers, each with their own unique journey.
Each adventurer has their own unique ability that can be used when interacting with NPCs that give players a unique experience with each playthrough. For example, Olberic can challenge characters to battle against him, while Primrose can allure characters to follow her, allowing her to summon them during battles. The game features a classic turn-based combat system, in which the player can attack using different kinds of weapons or elemental attacks, as well as use abilities and items.
Fun fact, Octopath Traveler is one of the few games in today's age that has no downloadable content planned. The producer of the game, Masashi Takahashi, went on record to mention that "the product version is the finished product" and that gamers can enjoy the full experience without paying extra.
Octopath Traveler will be coming exclusively to the Nintendo Switch on 13th January 2018.
Mega Man X Collection 1 and 2
Another nostalgia trip by Capcom, the Mega Man X Collection 1 and 2 are comprised of every single game ever released in the Mega Man X series, from X1 all the way to X8. This will let players relive their memories of playing as the legendary Blue Bomber as well as let new fans learn what all the hype was about in the past.
The compilation is split between 2 discs, each disc being sold as if it's a standalone game. As a bonus, the collection will feature additional goodies such as merchandise, illustration, as well as The Day of Σ animation which details the events that led to antagonist Sigma rebelling against humanity.
Fun fact, while many consider the Mega Man X Collection 1 and 2 as a simple remastered compilation, it does introduce some new content. The first is the X Challenge Mode, which will have its own story and showcase the boss enemies from several different eras of the series. The most interesting part is that this mode will introduce a brand new armour type has not appeared in the series thus far.
The Banner Saga 3
The final dramatic chapter in the series, The Banner Saga 3 is a Viking-themed role-playing game where the story will be shaped heavily depending on the choices you have in the series thus far. In this game, the Darkness has come close enough to breath down your neck and it will gradually take hold of anything everything you've come to know.
Unlike in previous entries however, it is finally time for you to come face the mysterious Darkness once and for all. In order to do that, you will be fighting on two fronts, one to hold off Darkness's advance while also buying time for the other caravan and the other caravan en route to the heart of Darkness.
Fun fact, The Banner Saga 3 will have multiple endings based on your achievements in the game. Co-founder of the game's development studio, Arnie Jorgensen, mentioned that aside from absolute victory, it is possible to progress with only one of the two caravans succeeding, thus leading players to a different ending.
The Banner Saga 3 will be coming to the PlayStation 4, Xbox One, Nintendo Switch, and PC on 24th July 2018.
Sonic Mania Plus
A tribute to Sega's golden age of gaming, Sonic Mania Plus is a platformer game and an expanded version of the original Sonic Mania game. After saving Angel Island, Sonic and Tails discovered a sudden dimensional breach with readings as powerful as the Chaos Emeralds. At the same time, antagonist Dr. Eggman theorized that the breach may be a source of unspeakable power and sends his minions to retrieve it.
It is now up to Sonic and Tails to not only figure out what is behind this breach, but to also thwart Dr. Eggman's plans for world domination once again. Sonic Mania Plus introduces 2 new playable characters, Mighty the Armadillo and Ray the Flying Squirrel. Also added in this iteration are Angel Island as a brand new Zone and Encore Mode, which revolves around remixed Zones with changes in aesthetics and gimmicks.
Fun fact, Sonic Mania Plus was meant to be a digital-only game but due to high demand, the developers released physical copies of the game as well. To compensate for the higher price of physical copies, added new content to the game in the form of the 2 new characters and Encore Mode.
Sonic Mania Plus will be coming to the PlayStation 4, Xbox One, Nintendo Switch, and PC on 17th July 2018.
And that is all for our picks of top upcoming games to look out for in July 2018. There may not be much blockbuster releases for this month but these are some solid entries nonetheless. There will be a number of major releases in the coming months but for now, you will have to sink your teeth into these games if you're looking for something new to play. One thing's for sure unless you're into the genre of the game, you will not regret playing any of these games.
Pokdepinion: What do you think of the list? These are just some of the games I'm either eyeing or already playing right now. It might not seem much but believe me when I say, we're gonna have a lot of interesting games come September 2018 ;)