Review
Pokde Picks: 5 Awesome Games to Look Out For in October 2018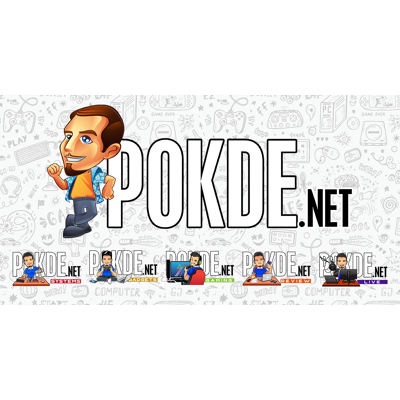 Pokde Picks: 5 Awesome Games to Look Out For in October 2018
Red Dead Redemption 2
One of the most highly anticipated games of this year, Red Dead Redemption 2 is a Western-themed action adventure game and is the prequel to the original Red Dead Redemption. Players follow the story of Arthur Morgan, an outlaw and a member of the Van der Linde gang in 1899, in the waning years of the American Old West and extinction of the age of outlaws and gunslingers.
After a robbery in the town of Blackwater goes wrong, Arthur Morgan and the Van der Linde gang are forced to flee. With the authorities and the best bounty hunters in the nation hunting them down, the gang must rob, steal, and fight across America to survive. However, an internal strife is threatening the gang to disband. Arthur must choose between his own ideals or his loyalty to the gang.
Fun fact, Red Dead Redemption 2 will be utilizing the "Honor" system, where how you interact with non-playable characters will affect how settlements, towns, and other groups will react towards Morgan. This means that despite players controlling a criminal, he will not necessarily be treated as one.
Red Dead Redemption 2 will be coming to the PlayStation 4 and Xbox One on 26th October 2018.
Assassin's Creed Odyssey
Considered to be the biggest entry in the series thus far, Assassin's Creed Odyssey is an action role-playing game set in Ancient Greece in the year 431 BC, where players take on the role of either the male protagonist Alexios or the female Kassandra. The protagonist is a mercenary and a descendant of Spartan King Leonidas. As such, they wield his broken spear, which can then be molded into a weapon that grants unique abilities.
As they are an outcast of their family, players will be making a journey from being a mercenary to a legendary hero, learning the truth about their past along the way. Their family line was prophesised to bring doom to Sparta, which leads to the protagonist being thrown off a cliff. 17 years later, the protagonist resurfaces, discovering a conspiracy against their family.
Fun fact, Assassin's Creed Odyssey will be the first entry in the series to have a bigger emphasis on role-playing elements. As such, players are given the choice to shape their own character and story with their actions, thus carving their own path forward which can lead them to different endings in their story.
Assassin's Creed Odyssey will be coming to the PlayStation 4, Xbox One, and PC on 5th October 2018.
Call of Duty: Black Ops 4
One of the more unique entries into the series, Call of Duty Black Ops 4 is a first-person shooter game by Activision. This entry has a big emphasis on multiplayer as it does not have a single player campaign mode. In its place, there are solo missions which expand on the backstories of the characters available in its multiplayer mode.
There are three main multiplayer focuses for the game; standard multiplayer, Zombies, and Blackout. The standard multiplayer will have players choose between 10 specialist roles to duke it out in either team battles or free-for-all combat across a variety of maps. The Zombies mode will be a co-operative multiplayer game where players will have to survive against hordes of zombies. Blackout will be the series' take on the ever-popular Battle Royale mode as seen games like Fortnite.
Fun fact, Call of Duty: Black Ops 4 was created without a single player campaign in mind from the start. Developer Treyarch's co-founder Dan Bunting wanted to try something different and make it easier to with friends. They also found that many players jumped straight to multiplayer without finishing the campaign, which made the direction even more viable.
Call of Duty: Black Ops 4 will be coming to the PlayStation 4, Xbox One, and PC on 12th October 2018.
Mega Man 11
The 11th main entry into the series as well as a sequel that many gamers have been waiting for ages, Mega Man 11 is an action platformer game featuring the legendary Blue Bomber himself. In this entry, series antagonist Dr Wily has completed a forbidden research in the form of the Double Gear system, which is said to exponentially improve the abilities of robots far beyond their limitations.
Utilizing his research, Dr. Wily steals eight of Dr Light's robots and enhances their abilities so he can use them to further his plans on conquering the world. In order to stop the impending chaos, Dr Light reluctantly decides to install a prototype of the Double Gear system that Wily created when he was younger on Mega Man, giving him new abilities. Now, it is up to Mega Man to foil Dr Wily's nefarious plot.
Fun fact, Mega Man 11 was first announced on December 2017 to celebrate the series' 30th anniversary. To preserve the style that gamers loved and knew while making it more suitable for today's age, the game utilizes a 2.5D graphics style by fusing 3D polygonal characters in a 2D environment.
Mega Man 11 will be coming to the PlayStation 4, Xbox One, Nintendo Switch and PC on 2nd October 2018.
Soul Calibur VI
The reboot to the popular fighting game franchise, Soul Calibur VI is a 3D weapons-based fighting game by Bandai Namco. The game will take place in the 16th century, at the same time and place as the first Soul Calibur game to uncover some hidden truths to the legendary weapons.
The game introduces a new mechanic known as the Reversal Edge, which allows players to defend against an oncoming attack and quickly strike back. It will also be introducing a new slow-motion effect which is used to add a more dramatic flair to battles which will certainly make it more entertaining for eSports.
Fun fact, the Soul Calibur series has had its fair share of guest characters in the past. We've seen the likes of Darth Vader from Star Wars and even Link from The Legend of Zelda before. For this entry, we will be getting Geralt of Rivia, the main protagonist of The Witcher series.
Soul Calibur VI will be coming to the PlayStation 4, Xbox One, and PC on 19th October 2018.