realme 5s vs realme 5 — same price, better value?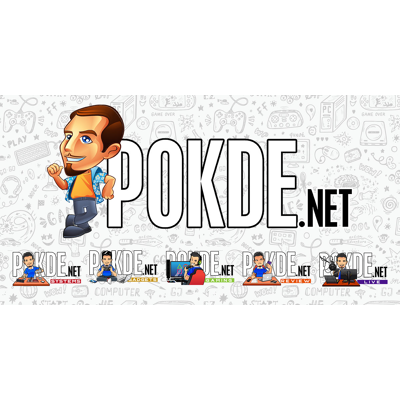 realme has recently launched the realme 5s, with an upgrade to the camera coming from the realme 5. Nothing much has actually changed though, so this will be a rather short review of sorts, mainly focused on the camera. If you want a full review, you can just check out our realme 5 review. Almost everything that was good (or bad) about the realme 5s still applies for the realme 5s.
Design wise, the two devices are literally twins. realme Malaysia is offering a new Crystal Red color option though with the realme 5s, which is a lot more striking than the realme 5 we have that came in Crystal Blue.
There's a subtle difference here though: the realme 5s says 48MP instead of the realme 5 which boasts of its wide f/1.8 aperture instead.
Now that we are talking about the camera, let's take a look at the camera performance. I do find the realme 5s' 48MP camera to be quite an interesting upgrade, to be honest. Images turn out surprisingly noisy at night, even noisier than what the realme 5 delivered. Hopefully this is due to early software, but at the moment I am most definitely not impressed. In good lighting, there's slightly more detail than the realme 5.
Having more resolution also doesn't give it an edge when it comes to cropping, as we do see the realme 5s and its Samsung GM1 sensor do rather poorly. You aren't getting the image quality of the realme 5 Pro with the Sony IMX586, just to be clear. You are essentially making larger images without any additional detail, while also sacrificing the wider dynamic range brought about by the pixel binning method.
In addition to that, the drawbacks that were on the realme 5 are still present on the realme 5s, and that includes the 720p display, the microUSB port and the lack of support for fast charging. Which I must add is a serious issue as we are dealing with a massive 5000 mAh battery, and just 10W charging. It's like trying to fill up a huge bucket with a trickle. You can just leave it to charge overnight though, and still enjoy the immense battery life on tap.
At RM799, it's one of the most affordable 48MP smartphones out there. Hopefully once the image processing gets updated, you will be able to extract better images out of it. If you are really serious about photography though, just get the realme 5 Pro, which touts a much better camera and isn't all that more expensive with the recent ongoing promotions.
It's not like the realme 5s doesn't come with its own fair share of deals though. realme Malaysia is throwing a rather aggressive promotion for the realme 5s too, with five free cases and a pair of free realme Buds 2 with every purchase of the realme 5s tomorrow on their online sales channels.