RM550 For Raya PC Upgrade!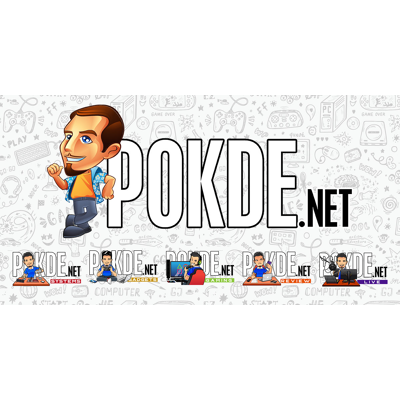 Great deal PC upgrade with RM550 budget from "Duit Raya", let us guide you to pick suitable upgrade for your PC. Here's an article dedicated to giving users some recommendation to fuel and fire up your PC like a brand new. Stop whining about you PC performance and infuse it with new life without breaking the bank. There are some several combos that we at Pokde.net guaranteed to boost you PC performance.
Solid State Drive (SSD)
Mostly it takes a 7mm or 9mm high form constructed with aluminium case with total weight around 55g to 60g, SSD is the crucial upgrade that would boost your PC response at speed of lightning! Not like you current HDD that become slower everyday, SSD has very good write and read speed up to 555Mbs.
It is time to put SSD into your system and we recommend to get combos 120GB SSD and 1TB HDD and user the hard drive for data storage data only, remember faster hard drive will let you fetch data faster, or upgrade a single 256GB of blazing fast SSD.
Get Samsung Evo 840 Evo 120GB at price  RM299 and Western Digital 1TB Blue for RM 189 or Evo 840 Evo 256GB at price RM499
Click here for product detail
Random Access Memory (RAM)
DDR3 RAM is the current most popular DIMM in the market and we assume that you have DDR3 enabled motherboard with only 2GB or 4GB occupied, with RM550 budget we suggest 8GB upgrade or why not with 16GB capacity.
With solid 240 pin and clocked from 1333Mhz up to 3000Mhz we recommend Kingston HyperX Fury a solid module clocked at 1600Mhz, choose your favourite colour from black, white, blue and red to match with your system.
8GB kit (4GBx2) selling at price RM255, so with 2 units 8GB kit, total of 16GB still not break our budget RM550
Click here for product detail
Graphics Card
Not much argument when choosing the right graphic card within RM550 budget, the best in term performance and quality, NVIDIA GTX 750Ti is our bet. Equip with brand new power saving Maxwell chip, with 2GB of GDDR5 discrete memory and DirectX 11.2 support good enough to juice most all latest game in 1080p high setting.
What excited with this NVIDIA GTX 750Ti is it only consume 6 watt idle and 68 watt on load, there is no need to change new power supply to run it.
Leadtek GTX 750Ti is selling at price RM 539 is the best card we can recommend.
Click here for product detail
Display
Haven't feel and enjoy HD display (1080p)? Some people prefer lowest response time (ms), other say bigger is better and we at Pokde.net think that panel used in the monitor is much important. How big is big enough? 23 inches is the suitable size for gaming, and we care about the specification and price, we choosing Dell S2340L which used IPS panel and LED back light, 7 ms response time that we found it reasonable if you are not on competitive gaming.
Dell S2340L selling at price RM569 and yes it over our budget by RM19 but who know you can get less with your sweet words.
Click here for product detail
Cooling System
Air cooling, closed loop liquid cooling and water cooling which one did you prefer? Actually any solution is work but depend on your taste some prefer water cooling for maximum cooling and some prefer that air cooling is good enough. We recommend two types cooling solution and both fit our RM550 budget.
First we choose Corsair Hydro H80i closed loop cooling with thick 120mm radiator at 38mm is the best solution for close loop, we did choose H80i because not many cases can mount long 240mm radiator and with a lot review of this product in the net, the H80i will do the job taking care of you CPU temperature.
So how about computer cases that support 240mm radiator? There are two option here that we agree, the Corsair Hydro H100i for who want the closed loop solution but we giving yourself a chance to experience the water cooling solution. The cheapest water cooling we found is the XSPC Raystorm 750 EX240 water cooling kit, come with reservoir, pump, CPU water clock, 240mm radiator along all the accessories and all you need extra is the coolant.
Corsair Hydeo H80i selling at price RM 419
Click here for product detail
XSPC Raystorm 750 EX240 selling at price RM 549
Click here for product detail
Keyboard
Clicky sound and tactile response is the main reason why you need to pick mechanical keyboard. With different force for each switch key to register input, most switches key are made from Cherry MX company. There a lot of specification of switches you can differentiate by its colour code, famous and commonly use red cherry MX need 45 gram force to register input.
What type the person you are? Do you spent most of your time typing, gaming or perhaps the one who always smack down the keys? Choose you switch wisely. Most mechanical keyboard also give many features like back light LED's, programmable macro key and swappable key cap.
We choose the best round up keyboard within the budget with 17.2 x 8.3 inches and weighted around 1.2KG the Corsair Vengeance K70, the reason why we choose K70 because the patented layout and black anodized aluminium shell provide durability and easy to clean, need no key cap puller to plug out the keycap.
Not just that, the Vengeance K70 also included with optimized key cap for gaming (W, A, S, D, 1, 2, 3, 4, 5 and 6 keys) and offers USB pass-through for attach peripheral directly to the Vengeance K70 keyboard. The Corsair Vengeance K70 equipped with red cheery mx which smooth and linear type suitable for rapid multi taps perfect for gaming worth within our budget.
Corsair K70 is selling at price RM449
Click here for product detail
Mouse, Mousepad and Headset Combos
We choose these three peripheral as combos as we can see with RM550, we are good enough to buy great quality built and performance peripheral.
Using high end sensor, we recommend Logitech G402 Hyperion Fury which its calling "the world's fastest gaming mouse.". Why G402? It is because the mouse uses multiple sensors, allowing it to accurately track ultra-fast swipes of up to 500 inches per second across your mousepad and of course with good mouse we also recommend to use Logitech G240 mousepad.
Quote from Logitech site "The cloth surface of G240 provides ideal surface friction for low DPI gaming, improving mouse control and precise cursor placement". Consistent surface texture can improve sensor performance, especially when used with Logitech G gaming sensors. And the soft rubber base maintains stability without sacrificing comfort.
The last peripheral to complete this combo is the headset, we recommend good 2.1 channel audio headset, and in our list Logitech G230 is the one we looking for. Aggressive and fancy looking headset, this is a solid entry level buy. A lot of positive review of this headset we found plus with the price tag, we easily choose this is the best for the buck.
With the price of G402 RM 149, G240 RM69 and lastly the G230 RM 199, total sum of RM 417, we believe this is the best buy you can get.
Logitech G402 is selling at price RM 149
Click here for product detail
Logitech G240 is selling at price RM 69
Click here for product detail
Logitech G230 is selling at price RM 199
Click here for product detail
Audio
Sound reasonable or sound incredible, what is your choice? Gaming, listening music or watching movies, sound card or amplifier really does improve your audio experience if pair with decent quality headset or speaker. Again we assume mostly of you is using headset for gaming and music listen, so with RM550 we would like to recommend the ASUS Xonar U7 which offer precise and immersive 7.1-channel surround.
ASUS Xonar U7 is an external USB based audio device uses 192kHz/24-bit fidelity sound processing for true high definition output, maintaining consistent quality across all surround channels.
Power up by the Cirrus Logic® CS4398 DAC, Xonar U7 promises excellent signal-to-noise ratio (SNR) and low total harmonic distortion (THD).
ASUS Xonar U7 is selling at price RM 359
Click here for product detail