Review
ASUS RT-N18U Reviews and Unboxing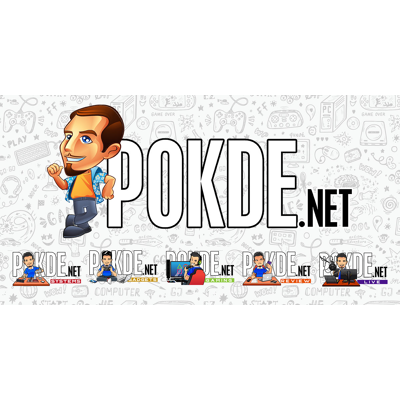 Positives
Pros:
ASUSWRT
Support TuboQAM
Full feature of ASUSWRT
Front USB 3.0
ASUS RT-N18U 2.4 GHz 600 Mbps High Power Router Reviews
ASUS RT-N18U Review and Unboxing
Happy Eid al-Fitr to all my friend and of course to readers :-) , yet again it has been awhile since my last post so now i come back with ASUS RT-N18U router , without wasting more time let's get started , oh before that if you guys seen SuperDaddy please dont whack him with an axe , he prety much look like a zombie right now but he FINE! he wont eat your brain :-) .
ASUS RT-N18U it is a high-powered 2.4 GHz 802.11n Wi-Fi router that uses TurboQAM technology for speeds of up to 600 Mbit/s. RT-N18U features powerful hardware specifications, intelligent wireless technology for maximum multi-room coverage, a user-friendly interface and exclusive built-in applications. The RT-N18U is supremely versatile, with both USB 3.0 and USB 2.0 ports plus Gigabit Ethernet connectivity, making it the perfect choice for discerning users who demand the ultimate 2.4 GHz wireless performance .
Technical Specification : ASUS RT-N18U SPECFICATIONS
UNBOXING
Pretty much standard ASUS router packaging with lots of info about the router .
More info at the back of the box .
This is pretty much what it look like when you first open the box .
Inside the box contain of the router itself , 3 detachable high gain antenna , power adapter , 3 type of detachable plug , and a network cable .
Black theme and diamond cut surface design .
Ventilation on both side of the router to keep the router cool .
Finally front USB port !! no need to tilt the router or bent down when you to plug a usb cable to the router .
At the back fully equipped with 4 Gigabits Ethernet port , 1 Wan port , 1 USB 2.0 port .
Antenna equipped .
Take a closer look at the back you can see RT-AC66U the design of both router look similiar except RT-N18U does not come with a back stand
INTERFACE AND FEATURE
ASUS RT-N18U give you the full feature of ASUSWRT , if you wondering what are ASUSWRT and want to experience it before buying any of ASUS router fee free to test it out here :- ASUS DUMMY UI .
THOUGHTS
ASUS RT-N18U support TurboQAM technology for speeds of up to 600 Mbit/s which is you need an adapter or NIC that also support TurboQAM , in my case my USB-AC56 did not support TurboQAM so i cannot fully test it out .
Range and Stability is very good , in my case the router is 20meter away from my room blocked by 1 thick wall , i still get a good signal of the Wifi
Tried to run this router for 7 days straight without rebooting and during the 6th day my connection began to act weirdly , which is the internet connection loss , so i had to force reboot and the router return function normally stable . The next day i been told there is an issue with my ISP , so the problem is on my ISP end , not the router :-)
ASUS RT-N18U, a Wireless N single-band router capable of speeds up to 600 Mbps on the 2.4 GHz band and labeled as Advance Performance router , if you seek of an advance performance 2.4Ghz router with full control of the network and Cloud feature ASUS RT-N18U is the best and easy to use router you will get .