This Calculator Not Only Calculates, It Also Runs DOOM Eternal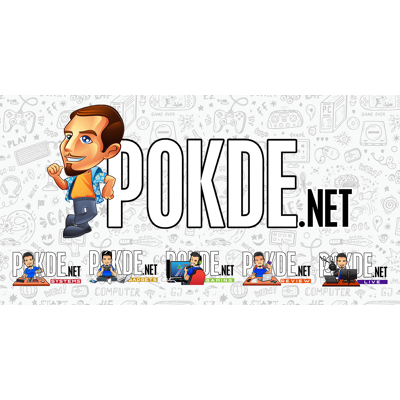 This Calculator Not Only Calculates, It Also Runs DOOM Eternal
Can it run Crysis? Perhaps not. Can it run DOOM? Oh HELL YES IT DOES!
By now you have probably seen many episodes of people stuffing the venerable DOOM into places it isn't supposed to be, from pregnancy test kits (I'm not kidding) to within Windows' Notepad itself – this time around though perhaps there is less insanity involved and more value to be had. Specifically, it's a desktop calculator called GHLBD that costs less than $25 in overseas markets (and as low as $10 second-hand, too). YouTube channel Taki Udon got one such device and found some truly wild capabilities inside.
This unassuming calculator comes with a color LCD display with only basic calculation buttons offered, so it's not exactly like the Texas Instruments TI-84 Plus that many modders like to fiddle with. Despite that, under the hood it comes with a basic but still capable-by-calculator-standards quad-core Allwinner A50 SoC with 1GB of RAM. This kind of specs isn't far off from low-end phones just a few years ago, and it even comes with Android 9.0 inside, leaving plenty of chances for modders to have fun with.
Apparently, there's no safeguards against any sort of software modding in this calculator: the Android UI is simply hidden from plain sight and with a simple swipe down, it reveals the notification bar and by extension, the entire Android OS to the user. From this point on, the sky truly is the limit. With some USB debugging and switch fiddling, the calculator is now capable of running emulators – at a respectable performance at that – and even running DOOM 3 natively, though the performance is so-so. Not that it's already a hell of a value at just $10 this thing is asking for.
Since the calculator is seemingly made from a motherboard originally destined for a tablet, as Taki Udon noted – there's also wireless capabilities which enabled Bluetooth controller support to connect the 8BitDo SN30 Pro controller used for this experiment. That also means you can technically do cloud gaming, and with the classic "Can it run DOOM?" question presented here, it's perfect choice to go with the latest title, DOOM Eternal, to do the talking.
For as low as $10 (~RM45), that's one hell of a deal you're getting. Not that we endorse purchasing this calculator for the sole purpose of gaming on it, of course.
Source: Gizmodo
Pokdepinion: A calculator running Android 9 already sounds overkill by itself. Is hardware that cheap these days?