Review
ASUS ROG Zephyrus M (GU502) Review — the gaming laptop for grown ups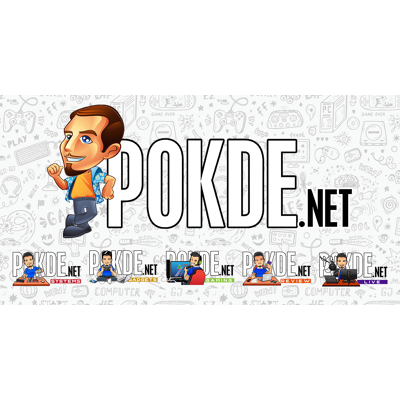 Overview
ASUS may have inadvertently made themselves a crossover of sorts in the laptop world with the ROG Zephyrus M (GU502), blurring the lines between content creator and gaming laptops. Featuring a Core i7 9750H and GeForce GTX 1660 Ti, there's enough horsepower for most recent games, and yet it offers battery life that's more than sufficient to let you finish Lord of the Rings: The Return of the King's extended cut and is light enough to not break your back.
2 Years Global Warranty
(1st year with Perfect Warranty)
Positives
+ Beautiful sleek low-profile design
+ Lovely soft-touch coating
+ Strong performance across the board
+ Good battery life
+ As portable as gaming laptops come
+ Sweet 144 Hz display with good colors
+ Amazing sound quality from a laptop
+ Good variety of I/O to satisfy most use cases
+ Reasonably price
Negatives
- Keyboard is slightly mushier than I like
- No card reader means you have to carry one
There are few gaming laptops as iconic as the ROG Zephyrus in ASUS' lineup. It represented ASUS' first laptop focused on delivering a portable gaming laptop without sacrificing on cooling performance with the innovative Active Aerodynamic System (AAS). Then we had the first generation ROG Zephyrus M, sacrificing weight and thickness to offer an alternative for those who wanted a more robust cooling system. Fast forward to today, and we are looking at the latest ROG Zephyrus M (GU502), which also lacks the cool AAS cooling, but has lost some weight to live up to the Zephyrus name.
Unboxing
The packaging of the ROG Zephyrus M is as beautiful as you would expect a recent ROG laptop to have. There's little to see aside from the ROG eye emblem, reminding you of the cult you are getting yourself into when getting the ROG Zephyrus M.
Once you lift the lid you would see the ROG cybertext graphics urging you to join the republic. Not sure if this was a Star Wars thing or what. Meanwhile the laptop awaits, wrapped in clear plastic.
The ROG Zephyrus M will not surprise you with a free mouse or whatever. You get pretty much only the basics with it. The laptop, some documentation and an overkill 230W charger which it shares with the higher end Zephyrus M.
Appearance
This is by far one of the sleekest ROG laptops to date. The lid of the ROG Zephyrus M (GU502) is black brushed magnesium alloy, not to be confused with regular aluminium. It's stronger and lighter, but what really matters is that it looks ridiculously awesome.
On the underside we get an equally sleek bottom cover. ASUS made plenty of cutouts for ventilation and also the speakers. ASUS seems to be really going for a low-profile look with the ROG Zephyrus M, as you can see there's no flashy cybertext here, unlike on the much more gamer-oriented ROG Strix SCAR III.
To be entirely honest, the ROG Zephyrus M doesn't really look like an ROG laptop if you overlook the eye emblem on the lid and the tasteful sprinkle of ROG tags here and there. There are more vents than you would usually get on a regular laptop, but there are far less aggressive elements like red highlights or sharp, angular lines that have defined years of ROG laptops. You get just sleek lines and matte surfaces with the ROG Zephyrus M (GU502). Speaking of matte surfaces, the palm rest is coated in a sweet soft-touch paint job that feels amazing. And all of that is amazingly compact with slim bezels except for the lower one, so thin that ASUS has decided to entirely drop the webcam from the ROG Zephyrus M.
Specifications
CPU
Intel Core i7-9750H @ 2.6 GHz (up to 4.5 GHz Boost), 6C/12T, 45W TDP, 14nm
RAM
8GB 2666 MHz DDR4 @ 2666 MHz (1 x vacant slot up to 16GB DDR4)
GPU
Intel UHD Graphics 630
NVIDIA GeForce GTX 1660 Ti 6GB GDDR6
Storage
512GB Intel 660p PCIe 3.0 x4 NVMe SSD
1 x M.2 SSD slot vacant
Software
Microsoft Windows 10 Home
GeForce Game Ready Driver 441.66
Armoury Crate
Sonic Studio 3
GameFirst V
GameVisual
MyASUS
Connectivity
Intel Wireless-AC 9560 (2×2 WiFi 5 up to 1.73 Gbps)
Bluetooth 5.0
1 x RJ45 LAN
2 x USB 3.0 (5 Gbps)
1 x USB 3.1 (10 Gbps) Type-A
1 x USB-C (USB 3.1 10 Gbps, DP 1.4, USB-PD charging)
Display
15.6″ FHD (1920 x 1080) 144 Hz IPS, LG LP156WFG-SPB3, 3ms response time
1 x HDMI 2.0b (4K@60Hz)
Audio
2 speakers with Smart AMP technology
1 x 3.5mm headphone-out
1 x mic-in
Power
230W power adapter
76 WHr Li-Po battery
Dimensions
360 x 252 x 18.9 mm
Weight
1.9 kg
Performance
It goes without saying that this laptop boots up really quick with an NVMe drive under the hood. The Intel 660p isn't the fastest around, but it gets the job done and we are seeing pretty standard scores for a QLC drive here.
ASUS managed to engineer the ROG Zephyrus M (GU502) to have one of the best CPU performance in the segment. In fact its single core grunt is actually more impressive than the desktop Core i7 9700K in the Aurora R9 for some reason.
We see strong performance in the GPU tests too for a GeForce GTX 1660 Ti, with almost RTX 2060-levels of performance, at least in the synthetic benchmarks.
We see a similar scenario in Time Spy too, with the ROG Zephyrus M (GU502) delivering a strong showing.
Gaming performance is as you would expect from a GeForce GTX 1660 Ti. Using a dual-channel memory setup may have improved performance, but these figures aren't shabby either for a mid-range gaming laptop.
Thermals are a bit less impressive, with the CPU hitting 92°C, and the GPU hitting 69°C in games. The toasty CPU temperatures are peaks though, with the Core i7 9750H generally hovering around 87°C in less sustained loads.
The battery life is nothing short of exemplary for a gaming laptop though. I managed to clock more than four hours on the battery with the ROG Zephyrus M (GU502), this is while working on this review, checking Facebook and watching a random video or two. It's really impressive for a gaming laptop.
User Experience
The ROG Zephyrus M's is quite portable and lightweight at just 1.9 kg light and 18.9 mm thin. It slipped into all my laptop bags with ease, and thanks to the impressive battery life, I really didn't need to bring the power brick, which I must add is pretty compact too. While it offers plenty of grunt for gaming, I found myself loving it more for how I can easily chuck it in any of my bags, carry it to events, work there and not constantly worry about running out of battery before completing an article. That alone is worth the price of admission.
Keyboard and trackpad
Speaking of work, the ROG Zephyrus M touts a pretty decent per-key RGB keyboard. It could probably do with more tactile feedback, and the position of the PrtScr key is just ridiculous, but aside from that little nitpicking, it's good enough. This entire review was typed out on the ROG Zephyrus M, and I believe that's enough to illustrate how good a keyboard the ROG Zephyrus M offers. Oh and let's not forget the smooth soft-touch coating on the palm rests which feel amazing and is much easier to clean than brushed metal.
The trackpad has a slightly smoother finish so you don't end up sanding off your fingertips, and tracking is actually decent, and that's not something I can say about most of the gaming laptops I have tested from ASUS. I do wish that the buttons are separate from the main trackpad area, but that's probably just a personal preference because of the way I use trackpads.
Lights and sound
Some of my work also involves editing photos, and the ROG Zephyrus M handles it remarkably well. The slim-bezeled display is PANTONE Validated, which bodes well for color response. In our findings, it falls just short of the 100% sRGB ASUS promised, with 85.7% sRGB and 61.8% DCI-P3 gamut coverage. After calibration it goes up to 91.2% sRGB and 65.4% DCI-P3, which is still short of 100% sRGB.
Fret not though as it's still going to be a pretty good system to do your Photoshop or Lightroom on, although you might want to upgrade your RAM if you are planning on doing that along with some background tasks like Chrome. And while it's awesome for work, the 144 Hz refresh rate makes it perfect for gaming too. There's no G-SYNC though, but that's definitely a sacrifice I am willing to make for the longer battery life I am enjoying with the ROG Zephyrus M (GU502).
One more thing worth highlighting about the ROG Zephyrus M is the sound. It sounds absolutely remarkable. My colleague thought I was reviewing a new pair of speakers when I fired up DOTA 2 on the ROG Zephyrus M. They go pretty loud and actually have a touch of bass, which makes them an incredible addition to the ROG Zephyrus M. Movies are absolutely enjoyable on the ROG Zephyrus M.
An issue with the ROG Zephyrus M when it comes to using it for content creation is the lack of a proper SD card slot. Heck, it even lacks a microSD card slot. That really gets in the way because you would need to whip out a card reader when you need to transfer footage or images from your camera. I would probably be happier if ASUS just dropped the LAN port and gave us a card reader instead.
But then again, the ROG Zephyrus M does offer enough USB ports, and all you need is an inexpensive card reader in your bag to do just that. You get all the I/O you need, including separate headphone and mic jacks, so you are well set.
Moving on, the last bit we are going to check out is Armoury Crate. While Gaming Center was rather useless, Armoury Crate packs a lot more features into it to be way more useful than its predecessor. It also looks a lot cleaner, with a more subtle look than the red and more red color scheme of the Gaming Center. I would say this is one of the best management suite I have seen on gaming laptops.
Conclusion
I would probably conclude my article by saying that the ROG Zephyrus M is more of a content creator-oriented gaming laptop than most of the rest of the ASUS ROG lineup. It's really balanced, you can game on it, and you can also use it as your portable machine to do some work away from the plug. It's reasonably priced too at RM5999, I would say that this would be the laptop I would choose to carry if I wanted a laptop that I can bring out to work away from the office everyday and also kick back for some games when I am chilling. While many laptops can only do one or the either, the ROG Zephyrus M (GU502) is actually great for both work and play.
Our thanks to ASUS ROG Malaysia for sending us the ROG Zephyrus M (GU502) for review.