Review
ASUS ROG Zephyrus M (GM501) Review: Picking Up Where the Zephyrus Left Off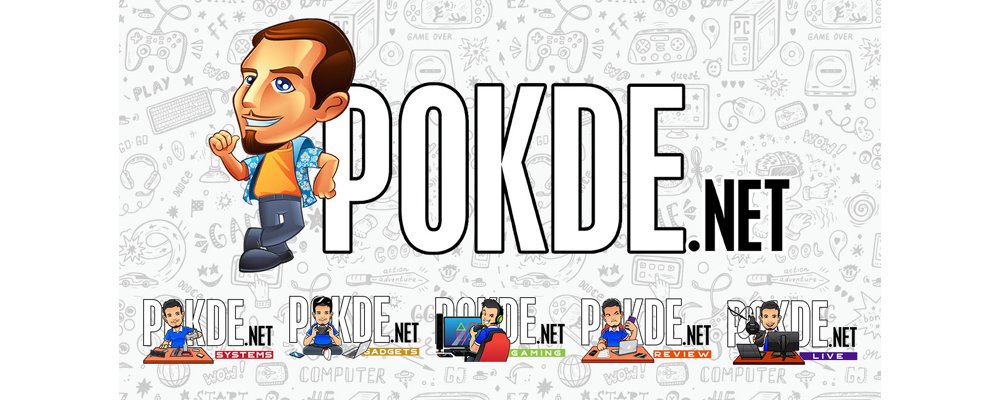 Positives
+ Powerful performance in a slim body
+ Noticeably more affordable than the original Zephyrus
+ Speakers are surprisingly good
+ 144Hz, G-Sync capable display
+ 4-zone RGB keyboard looks and feels good
+ Traditional keyboard / trackpad layout
Negatives
- Below average battery life
- No card reader
- Trackpad has noticeably downgraded from the original Zephyrus
- Max-P GPU is just a regular, non Max-Q GPU
Our official in-depth review of the ASUS ROG Zephyrus M (GM501), which picks up where the original Zephyrus left off. There are some notable differences but either way, is this worth your money?
ASUS ROG Zephyrus M (GM501) Gaming Laptop Review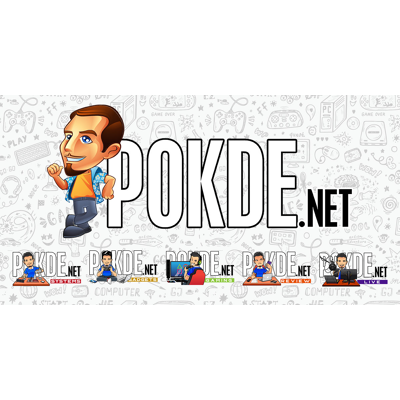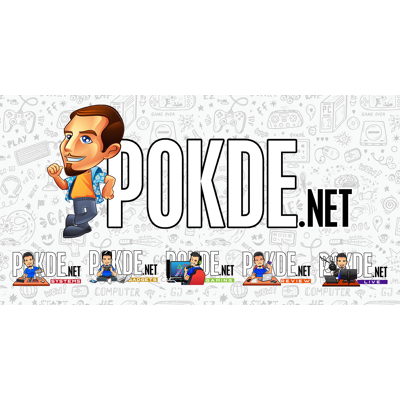 Laptops have evolved significantly in recent years. While most laptops of yesteryear are pretty much bulky, you can now opt for rather slim portable machines instead. That is not to say that big and bulky laptops don't exist but usually, these ones pack stronger hardware. What if you could have powerful hardware but in a relatively slim body?
That would be the Zephyrus gaming laptops and today, we our going to take a deep look into the newest one yet, the ASUS ROG Zephyrus M (GM501) gaming laptop. Let's dive in, shall we?
Unboxing the ASUS ROG Zephyrus M (GM501)
We posted our unboxing of the ASUS ROG Zephyrus M (GM501) gaming laptop earlier, in which you can view the video right above here. We did write a bit about it in that post so if you want make sure you don't miss out on any vital details, click here to get right up to speed.
Appearance
For most parts, the ASUS ROG Zephyrus M (GM501) gaming laptop  does resemble its older brother a lot. While it's still clad in metallic black, the bronze accents aren't as prominent this time around. Despite that, it still gives out the aura of being a premium machine meant for the elites of gaming, especially with the ROG logo which glows red when powered on. Do keep in mind that it is still a fingerprint magnet.
On  the left side, you have the charging port, a HDMI port, three USB 3.0 ports, and a headphone/microphone combo jack. On the right side, there's a single USB 3.0 ports, a Type C USB 3.1 Thunderbolt port, and the Kensington Lock. This differs from the original Zephyrus as there is two USB 3.0 ports on both sides whereas for this one, it's 3 on the left and 1 on the right. Surprisingly still absent is a card reader.
An interesting improvement in terms of appearance lies underneath the ASUS ROG Zephyrus M (GM501) gaming laptop. The old one is rather flat and somewhat reminds me of a cooling pad whereas this one resembles a proper laptop, with most of the edges angled slightly different. Most of the slits you see here are actually the speakers, and the position makes it ideal for a great audio experience. It's worth noting that the ROG logo is embossed over here as the old Zephyrus simply had it there in white.
When you open up the ASUS ROG Zephyrus M (GM501) gaming laptop, you'll definitely notice a huge difference from its older brother. The keyboard is now situated above the trackpad, just like traditional laptops. Many people prefer this layout as it gives them enough room for their wrist to rest.
On that note, the trackpad's left and right click is embedded on itself whereas the old one, it had its own place with 2 buttons right below the trackpad. This can feel like a slight downgrade but not a deal-breaker as most people would still use a proper mouse with laptops anyway.
While the keyboard may look bland at first, that completely changes when you power on the laptop. It's a 4-zone RGB keyboard with support for Aura Sync. It looks good as it is but by using the Aura software, you can freely customize the way the keyboard illuminates.
Overall, the ASUS ROG Zephyrus M (GM501) gaming laptop is a great looking machine without a doubt. There are some ups and downs compared to the original Zephyrus but the important part here is that it looks good and it feels good. It's still amazing to think something this thin is housing some powerful hardware inside.
Speaking of powerful hardware, check out the full specifications of this machine right below here.
ASUS ROG Zephyrus M (GM501) Specifications
CPU
Intel Core i7 8750H (6C / 12T @ up to 4.1 GHz), 9M Cache, 45W TDP, 14nm
RAM
16GB DDR4 2666 MHz (dual channel)
GPU
NVIDIA GeForce GTX 1060 Max-P, 6GB GDDR5
Storage
PCIEG3x4 NVME 256GB M.2 SSD
SATA 1TB Hybrid HDD (FireCuda)
Display
15.6-inch FHD (1920×1080) Anti-Glare, IPS panel,
144Hz G-Sync, 72% NTSC coverage. 3ms response time
Keyboard
4-Zone RGB Keyboard with Aura Sync
1.7mm Travel Distance, N-Key Rollover
Connectivity
Wireless:
802.11ac(2×2) Wave 2 WLAN
Bluetooth 5.0
I/O:
1 x USB 3.1 Gen 2 (Type-C)
4 x USB 3.1 Gen 2
1 x HDMI 2.0 (4K / 2K at 60Hz output)
1 x Kensington Lock
1 x HDMI 1.4 port
1 x microSD card reader
Audio
2 x 3.5W Speakers with Smart AMP technology
Sonic Studio & Sonic Radar III
1 x Combo Audio Jack (Mic + Headphone)
Thermal Solution
Active Aerodynamic System (AAS)
Power
4 Cells 55 Whrs Li-ion Battery, 180W Adapter
Dimensions
384 x 262 x 17.5 mm (W x D x H)
Weight
2.45kg
Warranty
2 Years
Performance
As we know, this thing has a PCIEG3x4 NVME 256GB M.2 SSD for its primary storage so it's not surprising to see blazing fast speeds even by SSD standards on CrystalDiskMark.
As for the Seagate FireCuda Hybrid HDD, the results were a bit weird. While the sequential Q32T1 for read and write matches that for usual 7200RPM HDDs, the other parts seems awfully low. Tried running again, restarting, played around with some settings and it's still about the same. Either way, it's worth noting that the drive works fine and it's more than enough for storing data. 
The ASUS ROG Zephyrus M (GM501) gaming laptop pretty much breezed through Cinebench R15 with ease, surpassing even the scores from the old Zephyrus. Guess this shows how much better the 8th gen Intel CPUs perform compared to the 7th gen ones. The GTX 1060 Max-P here performed admirably.
If you want to check out the original Zephyrus's performance in these benchmarks, click here and compare to your heart's content.
Interestingly, Unigine Heaven benchmark shows the kind of scores that we'd expect from this machine, scoring lower than the original. It's still a pretty good score, and the ASUS ROG Zephyrus M (GM501) gaming laptop pretty went through it with relative ease. It's worth pointing out that while this one might not be capable of running Ultra settings smoothly for a number of AAA games out there, it's still more than capable of doing so in High or the 2nd highest settings without breaking a sweat.
Now to give you a clearer idea of how this thing actually performs in games, we picked 4 different titles that should help people understand its capabilities. We utilizes the eSports-centric DotA 2 and Counter-Strike: Global Offensive, along with two very resource-intensive games in recent times; Final Fantasy XV Windows Edition and Far Cry 5.
I'm going to be honest, when I first ran these games, the performance was abysmal. I was seeing half the amount of FPS that you see listed above here and I thought to myself that it's impossible for something as powerful as this to be performing very poorly. And I was right.
NVIDIA Optimus was activated, which disables G-Sync as well as the discrete graphics. Upon re-enabling it (after a mandatory restart), that's when I started to see some great performance in these games. Keep in mind that all of these games are running on the highest settings possible with FPS limits either set to none or the highest one allowed for the game to see how far it can go.
For DotA 2 and CS:GO, it had excellent performance with great visuals being displayed and zero lags / stutters. The ASUS ROG Zephyrus M (GM501) gaming laptop even ran these games with little noise and felt warm at best.
For Far Cry 5, it ran superbly smooth with excellent visual details being reproduced. The laptop did get a bit noisy and feels noticeably hotter compared to the other 2 titles.
Then comes the toughest challenge of them all, Final Fantasy XV Windows Edition. The FPS did tend to stick around the 45 mark and tends to drop around 30+ as you are moving the camera. With G-Sync enabled, it does feel like you're playing in buttery smooth 60 FPS, though there are very few instances of stuttering. It does get very hot playing this game so perhaps an external cooler of some kind would be of consideration. If you are planning to play this game on this machine, just set it to High instead of Ultra and you'll have zero problems.
In summary, the ASUS ROG Zephyrus M (GM501) gaming laptop packs quite a lot of punch and is capable of running virtually every game out there right now. It can have a bit of trouble running some of the more resource-intensive games but if you can make use of G-Sync, it would make for a smoother gameplays. Alternatively, running those kinds of games on their 2nd highest setting would give you a buttery smooth gaming experience and still have relatively great visuals to enjoy.
User Experience
On its own, the ASUS ROG Zephyrus M (GM501) gaming laptop is a very interesting machine. For something that packs so much power, it manages to fit all of it in a slim body. Under normal circumstances, a gaming laptop with these specs would be bigger and heavier. However, as I have the experience of using the original Zephyrus still in my mind, it feels noticeably heavier. It's only 200g heavier but when I held it at first, it felt more than that. Basically, expectations will play a role on whether you are okay with this or not.
For the display, the 15.6-inch display is a joy to look at whether is it for watching videos, playing games, or even just looking at the wallpaper as it can reproduce some really vibrant colours on screen. The 144Hz refresh rate and G-Sync makes games look very fluid and the viewing angles are excellent thanks to the IPS panel.
When I first started using this, I didn't realize that NVIDIA Optimus was enabled, thus G-Sync and the GTX 1060 Max-P was disabled. I was legitimately wondering why something with such high specs performed so weak. After changing it via the ROG Center software, everything felt like how it was supposed to be so if you're experiencing rather slow performance, be sure to get this checked first.
Speaking of the NVIDIA Optimus feature, the battery life of the ASUS ROG Zephyrus M (GM501) gaming laptop is quite disappointing. With NVIDIA Optimus on, you will see a battery life of about 2 and a half hours to 3 hours at most with web browsing and office work. Disabling NVIDIA Optimus and you'll see about an hour to an hour and a half with the same usage.
At least with gaming, it is understandable to have weak battery life since it requires quite a bit of power to be used and thus, more energy will be used as well. But if general use is below 3 hours even with the discrete GPU disabled, you will have no choice but to bring the charger around everywhere you go. If you were ever wondering why people have vastly different battery life experiences, NVIDIA Optimus is likely the key factor to this.
One thing I really like about the ASUS ROG Zephyrus M (GM501) gaming laptop is its 4-zone RGB keyboard, and its not just the keyboard itself. It uses the traditional layout where the keyboard is situated above the trackpad, so it gives my wrist enough space to rest. In the original Zephyrus, you have no space for your wrist when typing so it can feel fatigued or awkward when typing very fast.
The keyboard itself is pretty easy and comfortable to use. It's nothing that will blow people away like mechanical keyboard but it is still a good keyboard to use. My typing speed on this is on equal terms with my usual Cherry MX Blue mechanical keyboard. The RGB lighting is beautiful and the fact that you can further customize it through the Aura software gives it added potential to catch people's attention.
There's nothing much I can say about the trackpad. It feels just like any other trackpad with the exception that the left and right click doesn't have much feedback when using so sometimes you'll be wondering if you actually clicked it. I would prefer if the trackpad was situated beside the keyboard in place of the numpad instead like the original Zephyrus. Simply put, just use a mouse if you're going to use this laptop as even cheap one will serve you better than the trackpad.
The built-in 3.5W speakers are surprisingly good. As the sound is directed toward the ground or whatever surface you're putting the laptop on as well as the sides, it gives a rather wholesome audio experience, complete with bass. If you want a better audio experience, best to user headphones or external speakers. Just keep in mind that it's using the headphone/microphone combo jack which can affect your gaming setup unless you have an audio splitter.
With the 256GB NVME M.2 SSD, it cuts down on load times by a huge amount as it is a speedy storage drive even by SSD standard, as you can see in the Performance section of this review. If you just install programs on this drive and leave everything else on the FireCuda HDD, you'll definitely have little to no issues with storage.
The lack of a card reader somehow bothers me. I do take a lot of photos with my DSLR, and I usually transfer it using a card reader rather than a USB cable (because mini-USB is horrible) so this kind of grinds my gears.
Overall, the ASUS ROG Zephyrus M (GM501) gaming laptop is a good machine to use but it has some quirks here and there. Even with that in mind, there is nothing bad enough that would anyone not want to use this machine, that's for sure. Just remember to bring the charger along whenever you're taking this baby out for a walk.
ASUS ROG Zephyrus M (GM501) Verdict
When you look at the ASUS ROG Zephyrus M (GM501) gaming laptop from a performance standpoint, there is nothing to not like here. There's plenty of power packed in this machine and it still manages to do that while being in a slim body. The GTX 1060 here is the Max-P variant and not Max-Q, but what that essentially means is that it's a just regular GTX 1060, same case for the 1070 variant.
But with its relatively short battery life, you will have no choice but to bring the charger around. To the least, the slim body will still make this easy to bring around, which is a plus. Another plus point is its price tag at RM7,999 which is noticeably more affordable than the original Zephyrus, although the latter is still the stronger overall machine. Even with that in mind, it's not easy to find something powerful in a slim body at this price range.
This review was written when the 6% GST was still in effect. When 0% GST kicks in, you may see lower prices for the ASUS ROG Zephyrus M (GM501) gaming laptop.
Whether this laptop, or its GTX 1070 variant, is the one for you depends on what you're looking for in a gaming laptop. If you just want performance but don't want to go for big laptops, this is a great choice. But if you want something that has good battery life as well, you will not be pleased with this. It isn't perfect, but it isn't bad either. With that in mind, I award the ASUS ROG Zephyrus M (GM501) gaming laptop with our Silver Pokdeward!