Review
Zorloo ZuperDAC-S Truly Portable HiFi USB DAC review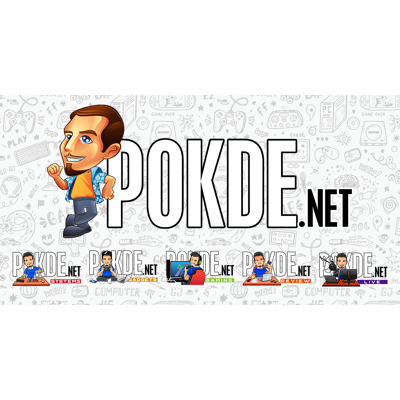 Positives
+ Complete with all the cables necessary for Android/PC/Mac compatibility
+ Simple functional design
+ Compact dimensions allow for enhanced portability
+ Tangible sound quality improvement over on-board solutions
+ Also comes in red!
Negatives
- Cable is a bit too stiff
- Power consumption is pretty high
Introduction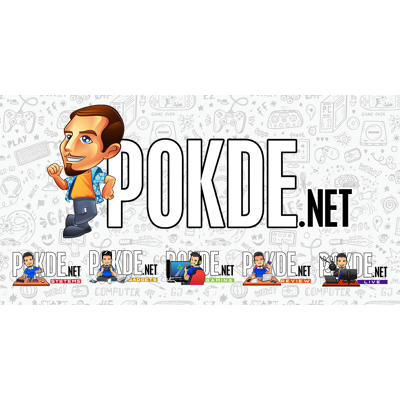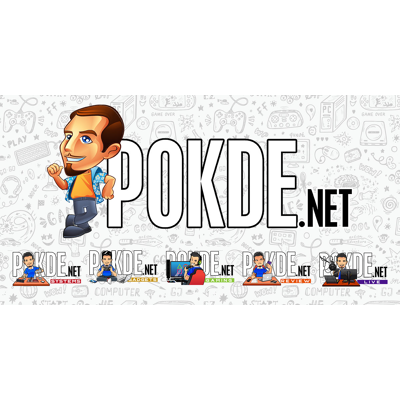 To some, music is life. Would that make audio quality equivalent to quality of life? With that said, we are always pursuing audio quality, some to further extents than others. I personally draw the line when it starts eating into the convenience of listening to music, but some are willing to go further. That was probably why I didn't go about with the Zorloo ZuperDAC connected to my smartphone, as having something like that hanging off my device with an OTG adapter was just a bit too troublesome for me. But the latest Zorloo ZuperDAC-S comes with a short cable so that it doesn't just stick out of your smartphone but can actually bend around your smartphone a bit. With that bit of extra convenience, is it worth the effort of carrying an extra piece of kit just to enjoy your music better? If you think it might, keep reading. If not, just go ahead and read some of our reviews on Bluetooth earphones.
Unboxing
The packaging of the Zorloo ZuperDAC-S appears to have taken a small step backwards. While the ZuperDAC came in dark packaging, the ZuperDAC-S comes in a pretty generic looking white cardboard package.
It does come with more details on the packaging itself. The back lists out the specifications of the Zorloo ZuperDAC-S, which was omitted from the ZuperDAC's packaging. We see some nice figures and features here, but then again, an audio experience cannot be quantified in numbers. The ESS Sabre 9018Q2C chip is here, and it is a 32-bit stereo DAC with a headphone amplifier all in one package.
Sliding the inner tray out of the packaging reveals three cables. A microUSB, a USB Type-C and a USB Type-A means that the Zorloo ZuperDAC-S is ready to work with any source, except an iOS device. You can get an adapter to have it work though, so kudos to Zorloo for covering pretty much all the bases.
Appearance
We received a dark grey unit for review. It looks slightly more understated than its red or silver siblings. New to the Zorloo ZuperDAC-S are hardware volume controls, which is a great usability upgrade over the original ZuperDAC. Over on one end we find the microUSB connnector…
…and over on the other we find the 3.5mm jack. Here over on the back we find Zorloo's stylized Z insignia, etched into the aluminium body of the chassis. The matte aluminium finishing is nice to look at, and might help in heat dissipation of the internal components too, as it does get slightly warm to touch when in operation.
Specifications
| | |
| --- | --- |
| DAC chip | ESS Sabre 9018Q2C |
| Headphone amplifier | ESS Sabre 9018Q2C |
| Supported sampling rate | Up to 192 kHz |
| Supported bit depth | Up to 24-bit |
| Output level | 1Vrms |
| Signal-to-noise ratio | 120 dB |
| Total harmonic distortion | 0.0005% |
| Max output power | 32 mW per channel |
| Channel separation | 76 dB |
| Output impedance | <2 Ω |
| Dimensions (mm) | 49 (L) x 15 (W) x 10 (H) excluding USB cables |
| Weight | 9.8g |
The ESS Sabre 9018Q2C integrates the DAC and amp into a single package, allowing for a smaller design than was possible with the ESS Sabre ES9018K2M + ES9601 combo that was used for the original ZuperDAC. The output impedance sees a great improvement, now at less than half of that of the original ZuperDAC. This means that you can pair it with low-impedance earphones without issue. It's nice to see that Zorloo does listen to feedback from their fans, as the high output impedance of the original ZuperDAC made it unsuitable for low impedance balanced armatures IEMs. Some cite that the output impedance must be 1/8th of the earphones', but basically the lower the better to deliver better compatibility.
User Experience
Thanks to the multiple cables, the Zorloo ZuperDAC-S works right out of the box without any adapters for most Android devices, PCs and Macs. I said most Android devices because not all Android devices feature support for USB audio. So far the Xiaomi Mi MIX 2 and ASUS ZenFone 4 (ZE554KL) running Android 8.0 Oreo and a Samsung Galaxy Note 3 (SM-N9005) with Android 5.0 Lollipop, worked perfectly well with the Zorloo.
The Zorloo ZuperDAC-S runs off USB power, so a higher power consumption from listening to music on your smartphone with it connected is expected. With that said, we observed a 4% battery drain when listening to FLAC files for 30 minutes on my Mi MIX 2, which was matched by a surprising 0% drop with the included dongle. So I guess we have set some sort of baseline here — is the improved audio quality worth the additional 4% battery drain every 30 minutes?
I did most of my testing with my well-used pair of Simgot EN700 Bass IEM. With the ASUS ZenFone 4 (ZE554KL), I really couldn't differentiate between the Zorloo ZuperDAC-S and the built-in 3.5mm output. The Mi MIX 2 presented a more noticeable difference though. The soundstage was wider, while the dynamic range also sees an impressive improvement. While the included 3.5mm dongle gave a somewhat "compressed" representation of the music, switching over to the Zorloo ZuperDAC-S revealed a much more wholesome sound, so to speak. Higher notes have more air, allowing them to sound more detailed than what I heard the standard 3.5mm dongle. Bass notes were tightened by a fair bit too. Compared against the 3.5mm output from my Maximus VII Ranger, the bass was better controlled, resulting in a cleaner listening experience. Also the hiss from the 3.5mm output was replaced with complete silence from the Zorloo ZuperDAC-S. Swapping the IEMs for the Edifier H840 revealed that the smartphones just don't have enough power to drive it, and the Zorloo ZuperDAC-S does a much better job at that. There just was a lot more detail from the music that was just lost in the muddiness that was the H840 connected to either smartphone. There is a slight difference between the ZuperDAC and Zorloo ZuperDAC-S, whereby the latter comes off delivering a smoother listening experience, while the former can sound a little harsher especially in a fast-paced track like Senbonzakura. So yes, I do think that it's worth the battery drain.
With the additional volume controls on the Zorloo ZuperDAC-S itself, volume control is now more precise. I can get that perfect balance between the system volume on my Android and the amplification on the Zorloo ZuperDAC-S, if I so desired. As many audiophiles will advise you, you are advised to push the volume on your source to the max, and let the output device handle the volume to avoid compressing the dynamic range. Unfortunately, Zorloo took it a bit too far when they totally disabled the volume control on Windows, forcing you to run at 100% volume in Windows all the time, and rely on the Zorloo to manage the volume you hear. 16 steps is not a whole lot of fine tuning, and at certain times I was truly annoyed by the fact that one volume step up was a tad too loud, and the volume step I was on was just a bit too soft.
One thing to note is that the Zorloo ZuperDAC-S is definitely better designed for use with smartphones and tablets. The size is a lot smaller than the original ZuperDAC, losing more than 1/3 of the girth. The volume controls and braided cables just sweeten the deal, allowing you to easily connect it to your smartphone and control the volume without pulling your smartphone out of your pocket. The cable could be more flexible, but this cable looks set to take some serious abuse and still sing about it.
Conclusion
$77 (~RM306.46) inclusive of shipping to Malaysia isn't exactly a lot of money, but it really depends on how much you value your sound quality and what are you going to power with it. While IEMs may do just fine powered by the average smartphone's 3.5mm jack, higher end headphones/IEMs with either less sensitivity or a low impedance may require additional hardware such as the Zorloo ZuperDAC-S. But even with my rather standard-specced Simgot EN700 Bass and Edifier H840, I was able to enjoy a noticeable difference, which means those that are really particular about their listening experience definitely should give the Zorloo ZuperDAC-S a double take. The original ZuperDAC was good, but the ZuperDAC-S takes that, improves the sound quality, and packed all that into a smaller package that's easy to forget about. This is definitely worthy of our Gold Pokdeward. Is the improvement in sound quality worth carrying around when walking around town or your daily public transport commute? Definitely. In fact, you might even forget that you have an extra attachment hanging out of your pocket, but you will surely notice the better sound quality.
Our thanks to Zorloo for sending us the Zorloo ZuperDAC-S for review purposes.