Review
ASUS ROG Maximus XII Hero (WiFi) Review — ASUS' hero Z490 board?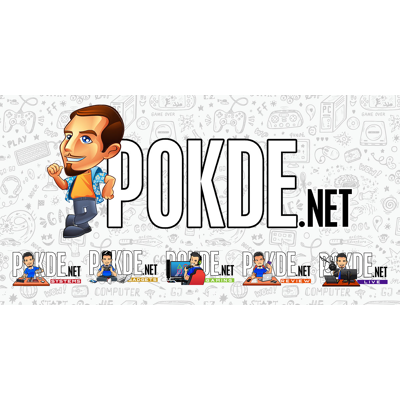 Overview
The ASUS ROG Maximus XII Hero (WiFi) is the most affordable ROG Maximus XII board you can get, and it is definitely quite an enticing package with most of ROG's key features baked in here, for quite a lot less money than its more premium brethren.
Positives
+ ROG DNA in the design is unmistakable
+ Beefy power delivery system
+ Packed to the brim with premium features like 5 GbE and high-end on-board audio
+ Only ROG board to offer iGPU output
+ BIOS feature exclusive optimizations
+ On-board power buttons makes for easy use on bench setups
+ ReTry button is a real convenience
Negatives
- Glossy plastic on PCH cover
- Seven screws need to be undone to access first two M.2 slots
- VRM runs warm
- AI overclocking could do with more finetuning options
With the 10th Gen Intel Core desktop processors, you will have to get a new motherboard. You get a new LGA 1200 socket, more cores in them and consequently higher power demands, so the motherboards designed to support the 10th Gen Intel Core "Comet Lake-S" processors are also relatively beefy. So beefy that even the lowest-end ROG Maximus XII Hero (WiFi) sports a power delivery system that walks all over the flagship ROG Maximus XI Extreme. Interested already? Well, here we go.
Unboxing
We have already done an unboxing of the ROG Maximus XII Hero (WiFi), which you can check out in the video above or in our unboxing article. Or you just check out the contents of the ROG Maximus XII Hero (WiFi)'s package below. It's quite a comprehensive array of accessories, and there's even a fan to mount over your VRM.
As a member of the ROG family, the ROG Maximus XII Hero (WiFi) comes with a whole set of ROG paraphernalia, including a nice keychain this time around. There's also a little 40mm fan to cool the VRM heatsinks better, although it definitely isn't all that necessary, and was definitely added as an afterthought, unlike with the ROG Strix Z490-E Gaming.
Appearance
The ROG Maximus XII Hero (WiFi) definitely looks a lot more "covered" than its predecessor. Instead of just overdosing on plastic,  this time it's mostly for cooling purposes. It gets a pretty huge "Northbridge" heatsink which helps to wick heat away from the two main VRM heatsinks via a connected heatpipe, and between the first and second PCIe x16 slots, there's a huge metal heatspreader which will help to cool the two M.2 SSDs you can put under it.
ASUS seems to have equipped the ROG Maximus XII Hero (WiFi) with the beefiest VRM cooling across the whole ROG Maximus XII family. The heatsinks are quite tall, but not tall enough to affect compatibility with huge air coolers, and extend all around the socket, instead of sacrificing a portion of it to throw on an OLED panel. Deep slits are cut into most of the aluminium blocks to increase the surface area and facilitate airflow around the socket area. It's no fin array, but at least it is better than the solid aluminium blocks that decorated the previous generation of ROG Maximus boards.
Meanwhile lower down the board, this area is literally teeming with PCIe and M.2 slots. ASUS covers the onboard audio circuitry with some plastic for a sleeker look, while all the M.2 slots gets improved heat dissipation courtesy of the heatspreader. The PCH might not be so lucky, with a plastic cover over the actual aluminium heatsink impeding cooling. It's not going to be an issue though as the PCH doesn't produce too much heat at all.
For the rear I/O, the lone HDMI output sets the ROG Maximus XII Hero (WiFi) apart from the rest of the ROG Maximus XII product stack. There's also a rear-mounted Clear CMOS button and a BIOS Flashback button. There are also two LAN ports, with the one labeled 5G capable of 5 Gbps speeds courtesy of a Marvell AQtion controller.
The back of the ROG Maximus XII Hero (WiFi) is a lot cleaner than what you get on the ROG Strix Z490-E Gaming. There's still no backplate, as you will have to plump up for the ROG Maximus XII Formula to get a backplate from ASUS.
ARGB lighting is applied on the I/O shroud and the PCH cover. The illumination is diffuse so you get even brightness across the panels. Glossy plastic is used quite liberally though, which means that you want to be quite careful when building your next rig.
Specifications
ASUS ROG Maximus XII Hero (WiFi)
CPU support
Intel LGA 1200
10th Gen Intel Core desktop processors (Comet Lake-S)
Pentium Gold & Celeron processors
Power
1 x 24-pin ATX
1 x 8-pin EATX 12V (ProCool II)
1 x 4-pin EATX 12V
ASUS ASP1405i PWM controller (7 + 1 phase config)
14 x TDA21462 60A power stage for VCore
2 x TDA21462 60A power stage for iGPU
Chipset
Intel Z490
Memory
4 x DDR4 DIMM, max. 128GB un-buffered memory
Multi-GPU Support
2-way NVIDIA SLI
3-way AMD CrossFireX
Expansion slots
PCIe 3.0 x1
PCIe 3.0 x16 (x16 electrically)
PCIe 3.0 x1
PCIe 3.0 x16 (x8 electrically)
PCIe 3.0 x1
PCIe 3.0 x16 (x4 electrically)
Storage
6 x SATA 6 Gb/s, supports RAID 0,1,5,10
1 x M.2 PCIe 3.0 x4/SATA
1 x M.2 PCIe 3.0 x4 (shared bandwidth with last PCIe 3.0 slot)
1 x M.2 PCIe 3.0 x4 (disables SATA_5 & SATA_6 when used)
Network
Intel WiFi 6 AX201 (2×2 802.11ax, Bluetooth 5.1)
Marvell AQtion AQC111C 5 GbE
Intel I219V GbE
USB

Rear I/O:


3 x USB 3.1 (10 Gbps)
1 x USB 3.1 Type-C (10 Gbps)
4 x USB 3.0 (5 Gbps)
2 x USB 2.0


On-board headers:


1 x USB 3.1 (10 Gbps)
1 x USB 3.0 (5 Gbps) (2 ports each)
2 x USB 2.0 (2 ports each)
Audio
SupremeFX S1220 CODEC
ESS ES9023P DAC
5 x gold-plated audio jacks (rear)
1 x Optical S/PDIF out
1 x front panel audio connector
Display output
1 x HDMI 1.4
Other onboard connectors
1 x CPU fan header
1 x CPU_OPT fan header
1 x AIO_PUMP header
1 x H_AMP fan header (3A)
1 x W_PUMP+ header (3A)
3 x Chassis fan headers
1 x W_IN header
1 x W_OUT header
1 x W_FLOW header
1 x Temperature sensor connector
2 x AURA RGB headers
2 x ARGB Gen 2 headers
1 x Thunderbolt 3 header
Overclocking features
Onboard power button
FlexKey
ReTry button
BIOS Flashback
Clear CMOS button
Q-CODE readout
Q-LED debug LEDs
Included accessories
User's manual
4 x SATA 6Gb/s cable
2 x M.2 Screw Packages
2 x M.2 rubber package
1 x Wi-Fi Antenna
1 x Q-connector
1 x 40mm assistant fan (VRM fan)
1 x Fan bracket
1 x ARGB extension cable
1 x RGB extension cable
1 x Driver disk
1 x ROG stickers
1 x ROG thank you card
Form factor
ATX (12″ x 9.6″)
System
User Experience
Build
It fits in the normal ATX dimensions, so no concerns there. The integrated I/O shield also simplifies the process as there's one less thing to worry about when building with the ROG Maximus XII Hero (WiFi).
But while they simplified the build experience in one way, ASUS somehow decided that you need to undo a total of seven screws to make use of the first two M.2 slots. First, you have to remove the plastic PCH cover which is made of glossy plastic, which is not only vulnerable to scratches, but also quite a dust magnet, as you can see.
Under it lie the heatspreader that covers two M.2 slots. If you only want to use one M.2 SSD, then you can use the last slot for it, which has the heatspreader held down by just two screws. All the M.2 heatsinks sport good pre-applied thermal pads.
The watercooling enthusiasts among you would also appreciate the watercooling headers along the lower right edge of the ROG Maximus XII Hero (WiFi). With two headers for water temperature as well as one for water flow rate, you are well set for a well-monitored custom liquid cooling loop. And for those who just want a clean build, there's a 90° USB 3.0 header to allow for (much) easier cable management.
BIOS
As you might expect from a board from ASUS, the ROG Maximus XII Hero (WiFi)'s BIOS is not only feature-packed, but also one of the easiest to use. There are even Maximus Tweaks to apply to the RAM overclocking, which are optimized memory settings to help enthusiasts unleash more performance. For those who are less experienced, AI Overclocking feature is a handy tool for one to dip their toes into overclocking without any effort. The feature could be a bit more conservative though, as it will pump well above 1.5V into the 10th Gen CPUs, which isn't exactly recommended.
Overclocking
The 10th Gen Intel Core processors are quite easy to overclock, and the Intel Core i5-10600K (ES) which we received with the board was easy enough to push to 4.9 GHz. Just dial in the multiplier to 49x and up the voltage to 1.35V, and it was smooth sailing from there. RAM overclocking was done with just the XMP profile of the T-FORCE XTREEM ARGB DDR4-3600 CL14 kit that we have, and it too worked like a charm.
For those who are more interested in a more trial-and-error approach, you will be pleased to find the ReTry button over on the lower edge of the ROG Maximus XII Hero (WiFi). It essentially gives you access to the BIOS after a failed overclock prevents you from even POST-ing by temporarily using the default settings to let you finetune your settings in the BIOS. It's one of my favorite features and it seems like it is still an ROG-exclusive feature, with the ROG Strix Z490-E Gaming we reviewed earlier not getting it.
It's worth mentioning that the ROG Maximus XII Hero (WiFi)'s VRMs can run rather warm. When the overclocked Core i5-10600K was pulling around 140W for a whole hour, the VRMs hit a maximum of 52°C, as reported by the BIOS through HWiNFO. It's definitely quite a peculiar result as the ROG Strix Z490-E Gaming actually reported lower temps, although the way the boards report are probably not comparable as the ROG Strix board does not have a direct VRM temperature readout.
Software
ASUS offers a most comprehensive set of software with the ROG Maximus XII Hero (WiFi). Armoury Crate handles the RGB lighting, while Dual Intelligent Processor 5 lets you tweak most of the BIOS' settings directly from Windows. It's recommended to just go to the BIOS and do it from there, but some people prefer doing it from Windows. There's also RAMCache to let you experiment with turning some RAM into non-volatile storage to accelerate your loading times.
Conclusion
The ROG Maximus XII Hero (WiFi) itself does serve up a lot for the RM2089 price tag. Three M.2 PCIe slots, 5 Gbps Ethernet and support for up to 4800 MHz memory are among them, as well as the much-acclaimed BIOS to help you push the 10th Gen Intel Core processors to the very limits. But one can't help but notice that the board is priced very similarly to the Crosshair VIII Hero (WiFi), while falling a bit short on certain features.
While the power delivery system here on the ROG Maximus XII Hero (WiFi) is definitely on par with the X570 board's, there are less features to justify the premium pricing of the ROG Maximus XII Hero (WiFi). The Crosshair VIII Hero brings PCIe 4.0 support to the table, while the Intel Z490 platform doesn't have PCIe 4.0. There are rumors that the Z490 boards are built to support PCIe 4.0, which might explain the rather exorbitant pricing considering the need for the additional PCB layers and other hardware to support the faster signaling of PCIe 4.0, but unfortunately you can't take advantage of that yet. By the time Intel supports PCIe 4.0, there should also be a newer board that you can buy along with the CPU that supports PCIe 4.0. Perhaps the ROG Maximus XIII series?
Of course, none of that are really the shortcomings of the ROG Maximus XII Hero (WiFi), as it is more a disadvantage that Intel's platform currently has going up against the AMD AM4 platform now. If you are getting a 10th Gen Intel Core processor, there are going to be few boards that can match or exceed the ROG Maximus XII Hero (WiFi)'s feature set when it comes to overclocking, with it offering exactly what makes ROG boards stand out, without the insane price tags that some of the higher-end ROG boards command.
Our thanks to ASUS Malaysia for sending us the ROG Maximus XII Hero (WiFi) for review.