[CES 2023] Acer Expands Aspire Lineup With New AIOs And Laptops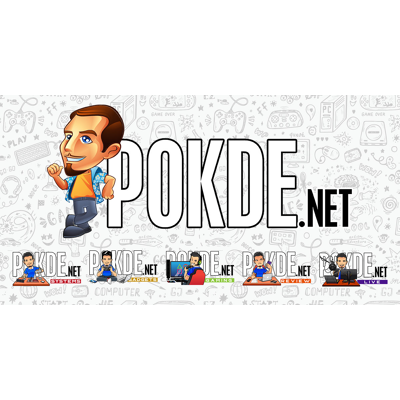 Acer Expands Aspire Lineup With New AIOs And Laptops
Three model series featured here: Aspire S AIO, Aspire 5 and Aspire 3.
First is the Aspire S AIO PC which comes in two sizes: 32-inch (Aspire S32) and 27-inch (Aspire S27). The bigger model will get the latest Intel CPUs on offer – in this case a Core i7-13700 paired with Intel Arc A-Series GPUs. The 27-inch model will use previous generation hardware on both fronts, namely a 12th-gen Core i5 or Core i7, paired with Intel Iris Xe Graphics.
The display is a QHD panel capable of 75Hz refresh rate, with the I/O placed within the AIO stand itself. Acer also listed a detachable OceanGlass touchpad though the company didn't elaborate much on its specifics. The webcam comes standard with 1080p resolution; alternatively, an optional QHD webcam with ring light is offered – with both supporting Windows Hello features.
The new Aspire 5 models receives Intel's 13th-gen Core upgrade, plus GPU options up to RTX 2050 (a level below RTX 3050, same architecture), up to 32GB DDR4 and up to 1TB M.2 SSD as its available configurations. 15-inch models will use the 16:9 QHD display while the smaller 14-inch models gets a 16:10 FHD+ display, both using IPS-type panels. Acer touts its Temporal Noise Reduction (TNR) technology and PurifiedVoice can improve quality on conference calls.
The cooling system branded as TwinAir Cooling (our guess is it's a dual-fan setup) and a keyboard that also functions as the air intake/exhaust to improve airflow. Ports-wise, it gets the latest Thunderbolt 4 port, Wi-Fi 6E and HDMI 2.1, to name a few.
The budget-focused Aspire 3 lineup is powered by Intel Core i3-N series (with exclusively E-cores) with TDPs rated at 15 watts or below – although Acer have also made some cooling upgrades for more efficiency. It uses standard FHD panels with blue light reduction, with ports ranging from USB-C to HDMI 2.1 and Wi-Fi 6E connectivity.
General availability will begin this month starting in EMEA region with Aspire 3, with other models soon to follow. Stay tuned for local pricing updates and availability information.
Pokdepinion: Curious how would that Core i3-N series CPU works out. That's running on purely E-cores…