More Dell XPS 15 and 17 Leaks Reveal More of Its Fascinating Specs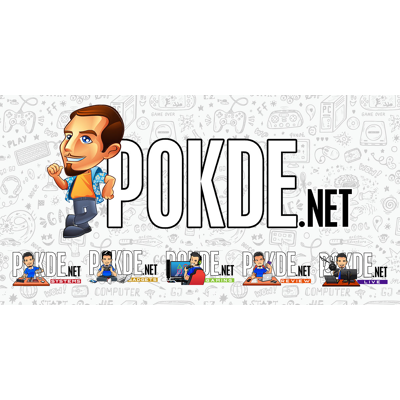 Previously, we reported about a Dell XPS 15 and XPS 17 2020 leak, which reveals what we can expect from the new version of the laptops coming this year. There have been more leaks as of late, which means both laptops launch are pretty much imminent. Now, there are more details made available as seen on the product listings of Dell France.
New Dell XPS 15 Leak Reveals
The new Dell XPS 15 9500 is expected to get a number of design changes, essentially looking like a bigger Dell XPS 13 2020. The bottom bezel will be removed for a true edge-to-edge display. This results in the dimensions shrinking from 14.1 x 9.3 x 0.7 inches to 13.6 x 9.1 x 0.7 inches. The weight has also been shaved off from 2.04 kg to 1.81 kg.
Apart from that, you will get a silver-aluminum lid, carbon-fiber deck, and speaker placement changed to the deck which gives it a top-firing direction. The Dell XPS 15 9500 will have two display options; 15.6-inch Full HD+ (1920 x 1200) non-touch panel with 100% sRGB, 500 nits brightness and 15.6-inch 4K+ (3840 x 2400) touchscreen display. Both displays will follow the XPS 13's 16:10 aspect ratio, and there will apparently be no OLED options available.
As for the power, you have the choice of either the Intel Core i7-10875H (8 cores, 16 threads) or Intel Core i9-10885H CPU (8 cores, 16 threads) for CPU, RAM going up as high as 64GB, and SSD  storage capping in at 2TB. On the GPU department, it will be running on the NVIDIA GeForce GTX 1650 TI, so no RTX options here.
New Dell XPS 17 Leak Reveals
As for the new Dell XPS 17, it gets the same treatment but in a bigger body. It will also see the speakers changing positions to a top-firing style, and the bottom bezels get removed. It measures in at 14.7 x 9.8 x 0.8 inches and weighs 2.49kg.
Similar to the XPS 15, the Dell XPS 17, you will have a display choice of Full HD+ with no touchscreen and a 4K+ resolution with touchscreen support. Specifications choices will also go up to Intel Core i9-10885H and 64GB RAM. However, the SSD storage can go as high as 4TB, and you have the option of an NVIDIA GeForce RTX 2060 for GPU.
As much as there are similarities between the two laptops, the Dell XPS 17 is clearly the stronger laptop here, especially with the addition of the RTX 2060 GPU. It's worth noting that the XPS 17 has a Windows Hello IR camera, which isn't available on the XPS 15. Moreover, it has two additional Thunderbolt 3 ports and an extra USB-C port for you to use.
We expect there to be an official announcement for this sooner or later, so we will report on it as soon as information becomes available.
Pokdepinion: I'm very interested in the 17. I personally enjoy bigger laptops, but wish it wasn't so heavy. In this case, I feel that the weight is reasonable and easy to carry around. If the battery life is great, I wouldn't complain.