GIGABYTE AERO 15 OLED — the first OLED laptop in Malaysia!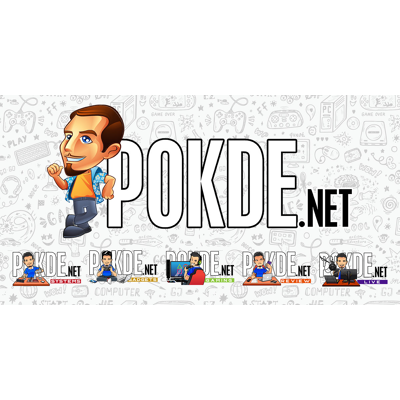 While gamers and creators demand similar levels of raw horsepower, each has their own nuanced needs that differ. A gamer may prefer maximum performance at whatever the cost, but a creator may want something that's a bit more refined. Enter the GIGABYTE AERO 15 OLED, which is a device we believe will satisfy any creator out there. Here's why.
PANTONE Certified AMOLED display
The display on the GIGABYTE AERO 15 OLED is as you might expect, an AMOLED panel from Samsung. It's a 4K panel, with 100% coverage of the DCI-P3 gamut and matches the VESA DisplayHDR 400 standard. I can't test the latter, but I did test the former and it definitely lived up to the claims. The displays here are X-Rite Pantone Certified, which means they come factory calibrated. I can definitely confirm that it serves up Delta E <1 figures, with our itsy bitsy Spyder5 measuring an average Delta E of 0.97.
And if that's not enough, the GIGABYTE AERO 15 OLED also comes with multiple color temperature profiles to best suit your current workload. Prefer to work with PANTONE Calibrated colors or at 6500K? It's your call.
Top notch performance
The GIGABYTE AERO 15 OLED is RTX Studio Certified, which means it met the criteria that NVIDIA deems is necessary to deliver reliable performance in creative apps, video editing, AI processing and other demanding workloads. The GIGABYTE AERO 15 OLED satisfies all the criteria with an Intel® Core™ i7 9750H, 16GB DDR4 2666 MHz RAM in dual-channel configuration and a sweet NVIDIA GeForce RTX 2070 Max-Q GPU. But having great specifications is one thing, and actually having good performance is another. So let the performance figures speak for themselves.
Be it CPU or GPU performance, the GIGABYTE AERO 15 OLED delivers. Now this is what you need to be able to smoothly work in applications like Premiere Pro, without having to wait for the videos to load before being able to move through the timeline. In addition to that, to make sure that you have the perfect balance of CPU and GPU power, GIGABYTE harnesses Microsoft Azure AI to manage the resources more intelligently. You will get maximum performance where it matters most.
But there's more to performance than just the CPU and GPU. The storage here built into the GIGABYTE AERO 15 OLED is a 512GB Intel® 760p which offers speedy read speeds for shorter loading times and more time actually creating. Do note that as it is a system drive, you won't be able to see the 3200MB/s read speeds that these drives are capable of in benchmarks.
Speaking of shorter loading times, the GIGABYTE AERO 15 OLED features Killer WiFi 6 AX1650. Developed in partnership with Intel®, you get up to 2.4 Gbps transfer speeds, up to 3x better than your average WiFi 5 device. And due to the implementation of WiFi 6, you will enjoy better performance even in dense environments compared to WiFi 5 devices. And there's Bluetooth 5.0 for faster and more reliable connections to supported devices.
Maximum connectivity
Now we mentioned the awesome WiFi, but what about the physical connections? The GIGABYTE AERO 15 OLED serves up a great slew of connectivity options. You get three USB 3.1 Gen1 (5 Gbps) ports, a USB-C 5 Gbps port which also doubles as a DisplayPort 1.4 output, a HDMI 2.0 port, a LAN port and a 40 Gbps Thunderbolt 3 port, for even more expandability into even more displays or an external GPU if necessary.
A nicety that the GIGABYTE AERO 15 OLED sports is a UHS-II SD card reader. With up to 300MB/s transfer speeds, you will enjoy much less wait time when moving huge video clips or hundreds of images from your high-end SD cards into the laptop for editing.
Optimal cooling in a slim form factor
Now cramming all the latest and greatest hardware into a laptop is pretty easy. But making it fit into a thin chassis is not as easy. And to make sure that it can all run without running into thermal issues is definitely a much more challenging task. But GIGABYTE managed to deliver it in the AERO 15 OLED. With two 71-bladed fans, five heatpipes and a total of 11 vents, the GIGABYTE AERO 15 OLED is able to keep the toasty hardware under control despite the whole laptop measuring just 20 mm thick. GIGABYTE calls this their Supra Cool 2 design, and it works. And let's not forget that it weighs just 2.0kg, which is pretty damn light for this much performance.
The combination of features culminates in a laptop that's optimized for its target demographic, creators specifically. As mentioned above, it's not just the raw performance, which I must say the GIGABYTE AERO 15 OLED has an excess of, but also the tiny touches like the UHS-II card reader and also precise individually color calibrated display. If you find yourself needing even more grunt, GIGABYTE does offer the AERO 15 OLED with an 8-core Intel® Core i9 9980HK.