Review
Roborock S7 MaxV Review — when did robot vacuums get so smart?
Overview
The Roborock S7 MaxV builds upon its predecessor with twice the suction power at 5100Pa, smarter VibraRise mop that can raise the mop to go over carpets and the ability to do video calls. Seriously, video calls from a robot vacuum. But is it worth its eye-wateringly high asking price?
RM6799 (SRP), RM3399 promo price
Positives
+ Comes with moisture-proof mat
+ Really powerful suction
+ AI recognition is really interesting
+ Deeper vacuum and mopping modes available
+ VibraRise mopping cleans really well and works well in carpeted rooms
+ Low height allows for easy cleaning under furniture
+ Simple maintenance
+ Good battery life
Negatives
- Design is somewhat boring
- Small water tank limits range
- Really pricey
We checked out the Roborock S6 MaxV some time back, and it proved to be one of the best robot vacuums we have ever used. The AI obstacle recognition was a godsend, especially in a household with pets, and it also had the sonic mopping feature which offered one of the deepest cleans we have seen from a robot vacuum. I can't really imagine how Roborock could have improved on that… But they did, with the Roborock S7 MaxV.
Unboxing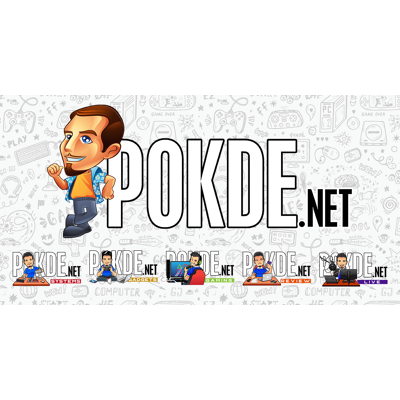 The Roborock S7 MaxV comes in a pretty plain-looking packaging, with some of the highlighted features on the front. Video calling is apparently one of the features of the Roborock S7 MaxV, which is definitely an interesting addition for a robot vacuum.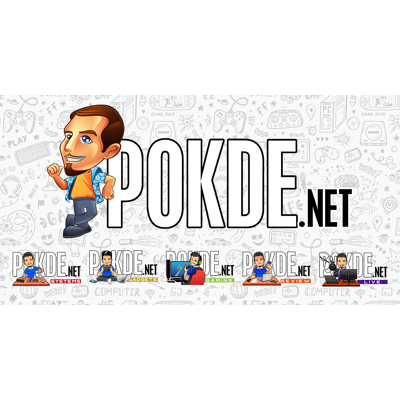 Over on the back we have a more detailed look at the features, with some additional descriptions explaining each of the key features. Roborock actually pays a lot of attention here, so while I don't think you can actually find the Roborock S7 MaxV on shelves at your local electrical store, you can quite easily decide if this is what you want for your home.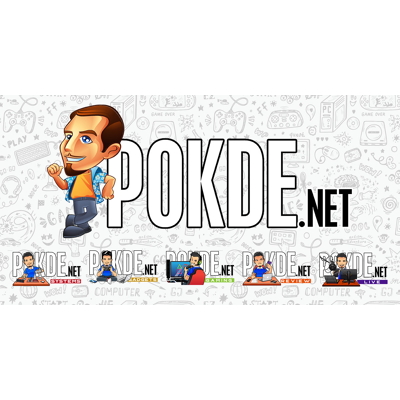 In the box, we have a pretty spartan assortment of accessories. There's the mop pad, the two-pin power connector, the charging dock and the Roborock S7 MaxV itself. The documentation and quick guide comes in a little envelope which is also a quick guide in itself, but for the app instead. Nice use of paper. As with the Roborock S6 MaxV, we also have a moisture-proof mat to protect your flooring from being damaged by the wet mop as it is docked.
Appearance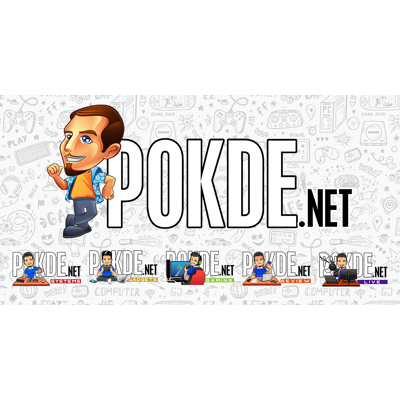 Instead of the glossy plastic that the Roborock S6 MaxV was clad in, the Roborock S7 MaxV instead makes a shift towards matte plastic. This reduces the need for cleaning of the robot itself, and it is also more resilient against scratches than a glossy finish. The round hump you see houses the LiDAR sensors, but more on that later. There is also a trio of buttons on the top of the Roborock S7 MaxV, although I believe most of your navigation will be done in-app.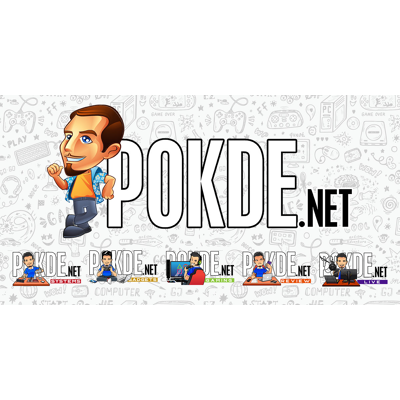 Lifting up the plastic lid, we can see the dust container. It's actually a bit smaller than the S6 MaxV's, coming in at 400mL versus the 460mL of the last-gen model. The water tank on the rear is also quite significantly smaller at just 200mL, down from the 297mL of the S6 MaxV. The reduced sizes of these containers may have been to accommodate a larger suction motor and VibraRise mopping feature, as the Roborock S7 MaxV offers more than twice the suction of its predecessor and a smarter mop that can be raised to vacuum carpets as well.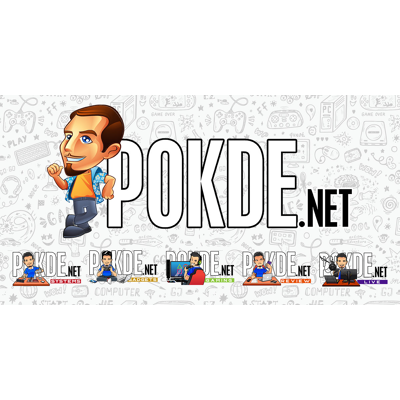 The bottom of the Roborock S7 MaxV sees some major upgrades coming from the S6 MaxV, mainly in the new rubber brush that helps sweep up the dust into the vacuum. It comes in a bright red, which is interesting, although I don't think you will be seeing this side much. The small side brush is also made of stiffer foam-like material, versus the more conventional ones I have seen on other vacuum robots. And last but not least, the mop's design has been optimized to allow for stronger scrubbing.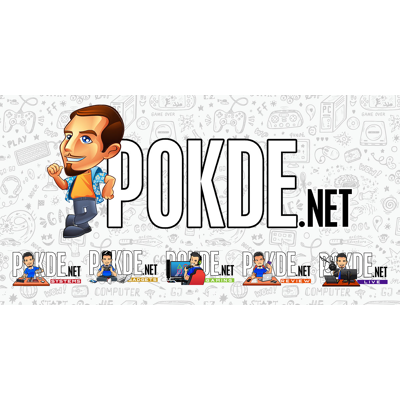 And this is what really sets the Roborock S7 MaxV apart from the majority of robot vacuums in the market: it's camera array. We have not just a regular RGB camera, but also a structured light 3D scanner baked into the front of the Roborock S7 MaxV, allowing it to see what's ahead. The data is fed into the AI smarts of the Roborock S7 MaxV, letting it avoid obstacles as well as recognize common obstacles to know what to do around them. Under the camera array is a fill light to illuminate the path ahead when the Roborock S7 MaxV is cleaning in the dark.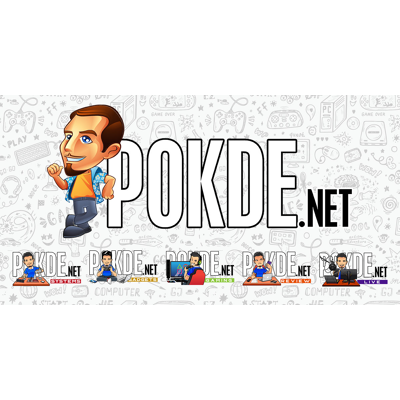 And last but not least, Roborock decided to add some racing lines to the Roborock S7 MaxV's rear. I mean, I know it can go fast, but was this really necessary? Overall, the Roborock S7 MaxV looks like a pretty standard robot vacuum. For lack of a better way of describing it, the Roborock S7 MaxV looks like a overgrown hockey puck as it makes its way around your home, sucking and mopping as it goes. It's not the prettiest or most unique looking, but it gets the job done.
Roborock S7 MaxV Specifications
Smart features
Roborock app (iOS, Android)
Amazon Alexa
Google Assistant
Mi Home ecosystem
Cleaning features
Reactive AI 2.0
PreciSence LiDAR
VibraRise mopping
Max Suction Power
5100Pa
Cleaning area
300m2
Noise level
~68dB
Rated power
74W
Dust box capacity
400mL
Water tank capacity
200mL
Battery
5200mAh
Cleaning time
180 minutes
Charging time
240 minutes
Dimensions
353 x 350 x 96.5 mm
User Experience
Pairing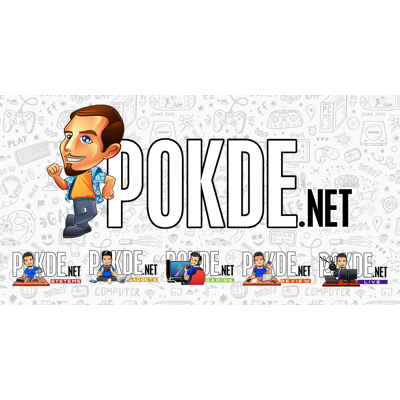 Roborock has been kind enough to slap a sticker on the front of the Roborock S7 MaxV, just so that you remember to download the Roborock app. As mentioned earlier, the Roborock S7 MaxV also works with the Mi Home ecosystem, so if you already have other Mi Home devices, you can instead use that app.
After you download the app, you will be guided to search for a new device. The process is going to be pretty quick and after you logged in to your home's WiFi connection, you are ready to go.
Mapping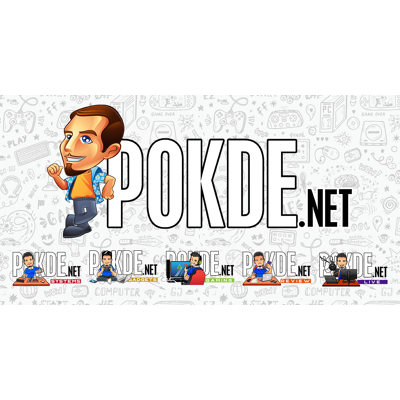 Instead of having to go for a tour around your house, the Roborock S7 MaxV can clean as it goes around learning the layout of your home. After you allow the permissions, you can even see images of the obstacles that it encounters as it goes around, with the option to ignore them if you see fit. Roborock is quick to remind you that unless you explicitly allowed it to save the images, the images are removed from the system after the AI recognizes the object blocking it. It also works in the dark, as there's a fill light to illuminate the path ahead. Pretty fancy.
It is able to recognize stuff like extensions, loose cables lying on the floor and also knows to avoid them. It also knows when it goes over a carpet, which by default it will then increase its suction power while raising the mop. You can alternatively set it to avoid the area, which is helpful if you have smaller door mats or carpets that aren't that stuck in place and can get moved around as the Roborock S7 MaxV goes over it.
Once it has completed its first clean-slash-mapping run, you will be looking at an a map that pretty accurately identified what I had lying around on the floor. Notably there wasn't all that much furniture yet, but you can see that the AI is smart enough to determine that a large rectangle is a bed, and that a power strip… Is well, a power strip, and it shouldn't try to run over it. Pretty smart. Overall, the smartness of it all is what really sets the Roborock S7 MaxV apart from the rest of the robot vacuums out there. Sure, it does somehow think that my Optimus Prime is a wire… but at least it avoided it, instead of ramming into it.
Cleaning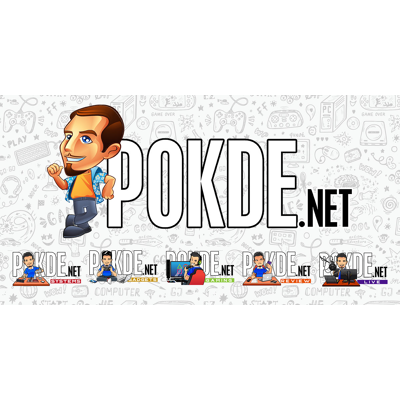 As a premium robot vacuum, the Roborock S7 MaxV definitely tries to make it worth your while with various advanced cleaning modes. Aside from the standard vacuum and mop combo, you can also enter the vacuum-only and mop-only modes, which gives you Deep cleaning mode, as well as MAX+ vacuum mode, respectively. Or you can even change the intensity based on the area, like stronger suction but lighter mopping in the living room, but the other way around in the kitchen. Its low-height design allows it go under most furniture easily, which is probably a godsend for most people who have been kneeling down to mop under furniture before this. I definitely have no complaints about the thoroughness of its vacuuming and mopping, as I believe it actually did a better job than I did manually.
And you even have a live video feed as the Roborock S7 MaxV goes about its duty, so you can keep tabs on your pets, or whatever you have in your home. In fact the Roborock S7 MaxV can do video calls too, with onboard cameras and microphones, although I don't have anyone to video call at home. I am all alone. 😥 For those worried about privacy, the Roborock S7 MaxV is certified as a safe, smart home product by TUV Rheinland, with the cameras deleting everything it "sees" after the AI has identified the object, although you can also allow it to store the images so you can review them easier, like what I did. When the camera feed is turned on, the Roborock S7 MaxV also announces "remote viewing activated" periodically, so you will know if you are being spied on.
Maintenance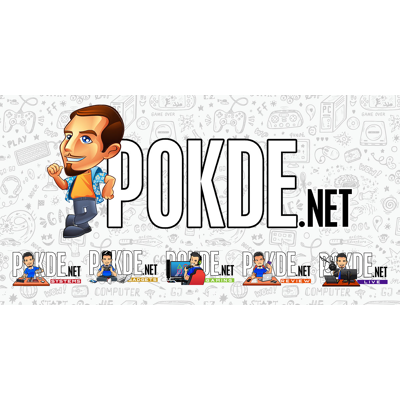 One of the best things about the Roborock S7 MaxV is that you don't really have to check on it. The Roborock S7 MaxV will inform you when it needs some maintenance. It keeps track of the use on some of the its components, so you can wait for it to tell you when you need to replace or clean them.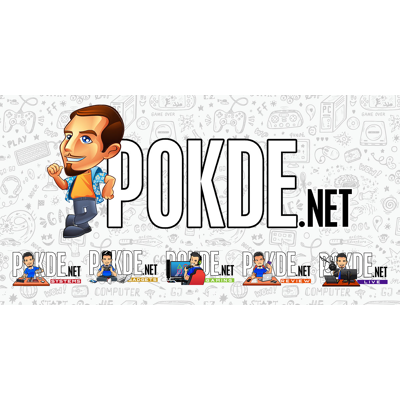 The Roborock S7 MaxV has a separate dust bin and mopping liquid tank, which differs from the Mi Robot Vacuum-Mop P I have been using previously. This means that you can decide not to have the tank installed, and just let it vacuum, or vice versa. As mentioned earlier, the dust bin and water tank is a bit smaller than its predecessor, but there's probably a good reason for it.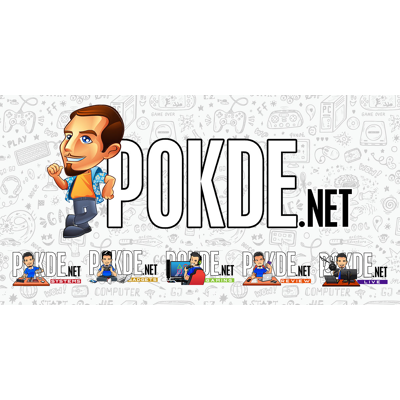 The dust bin features a HEPA filter that's easily removable for cleaning or replacement, which is a very nice touch. It even has a little handle over it for convenience. Once the filter is removed, the entire dust bin can be cleaned out thoroughly, which is a feature that is very sorely lacking from my current robot vacuum, as the integrated tank-dust bin design that also features a pump in the tank means that I can't clean it out under the sink.
Another design element that makes maintenance much easier is the new rubber brush design that doesn't trap hairs or other long fibers, unlike the traditional brush design which will often see long hair trapped in its bristles. They are an absolute pain to clean, and I really welcome this upgrade. The little trap door that holds down the brush is also very easy to open for you to extract the rubber brush for a proper cleaning, if need be.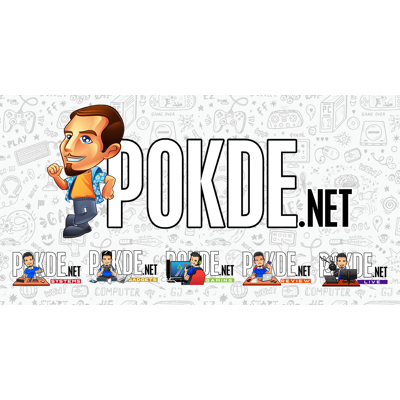 Further lowering the need of human intervention is the plastic floor mat that attaches to the dock. While with other cleaning bots you might receive a notification to remove the liquid tank and mop as soon as its done its job, Roborock's inclusion of a floor mat means that you essentially can leave the mop attached to the Roborock S7 MaxV, with liquid in the tank, for a cleaning session later in the day, and not worry about water damage on your flooring.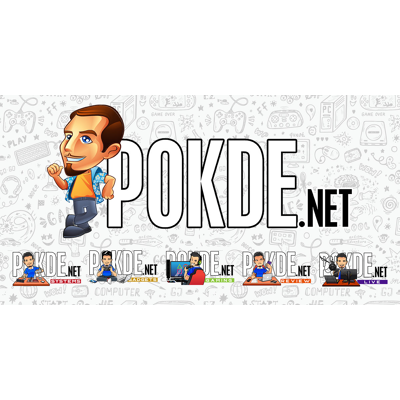 Now part of the reason why we have smaller dust bin and liquid tank aside from the enhanced suction power and VibraRise mopping is probably because Roborock optimized the Roborock S7 MaxV to work with the Ultra Dock. This allows for automatic dust bin emptying, mop washing and liquid tank refilling, for it to be ready to go on yet another cleaning session.
For larger homes, Roborock pretty much made it necessary to cover the full area with the smaller dust bin and water tank, although it is worth mentioning that the Roborock S7 MaxV's tiny water tank was still more than sufficient for my tiny 600ft2 studio apartment. Unfortunately the Ultra Dock is still unavailable in Malaysia, so I can't give it a whirl to see how effective it really is. Nor do I actually have a house that's large enough to take advantage of its ability to cover more ground.
Battery life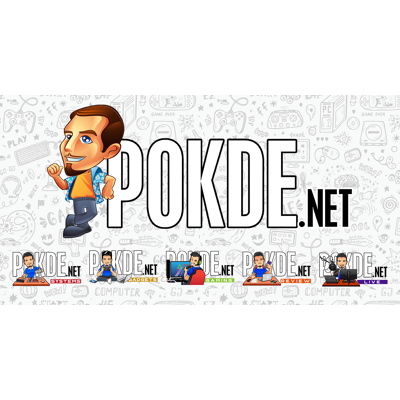 While it may have small tanks, the Roborock S7 MaxV has plenty of juice. After a full cleaning sessions, with the vacuuming and mopping set to their highest settings, the Roborock S7 MaxV still had 83% battery remaining. You don't really have to worry about it even if you have a bigger home though, as it can intelligently return to dock for a quick recharge, before heading back out again to finish the job.
Conclusion
This is Roborock flagship robot vacuum, and it shows. They put everything they have into it, making the Roborock S7 MaxV by far the most advanced cleaning robot I have experienced, with plenty of AI smarts that assist the powerful suction and mopping capabilities. There are only a few drawbacks: the rather tiny tank for its mopping liquid, drab utilitarian design and its rather lofty price tag. At its SRP of RM6799, it's eye-wateringly pricey. You can get it for RM3399 or as low as RM3099 during certain promotions, but that's still more than double what most robot vacuums are going for.
But I would say that it makes a case for itself, as it's also a lot smarter. While I had to run around my home to prevent my last robot vacuum from trying to swallow my loose USB cables and floor mats, the Roborock S7 MaxV handles all of that with aplomb. The floor was squeaky clean after it was done. And you can even hold video calls with your pet/family from it. Whether all of that are stuff you appreciate and find worthwhile is probably up to you. I can honestly say that while I can't afford the Roborock S7 MaxV, I also won't be settling for anything less now.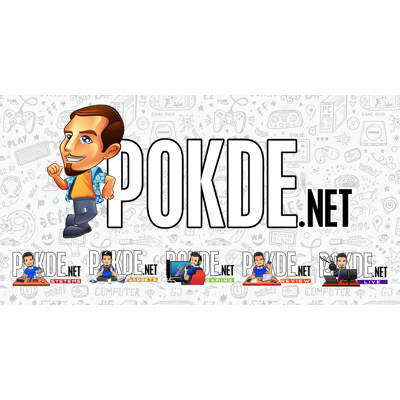 Our thanks to Roborock Malaysia for sending us the Roborock S7 MaxV for review.