Review
KLEVV R1 Portable SSD 1TB Review — great sustained performance!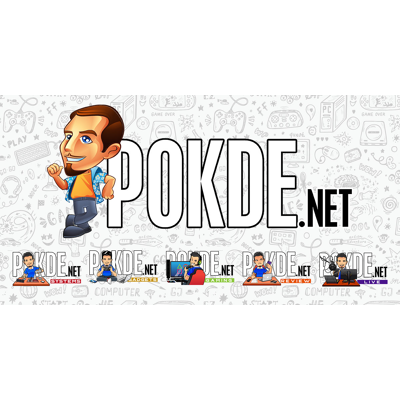 Overview
External SSDs are always nice to have to shuttle data not only between PCs, but also to and fro your mobile devices. But they are often quite pricey as well. Today we will be looking at the KLEVV R1 Portable SSD, which is one of the most affordable ones we have check out. Does it meet our expectations?
500GB: RM359 (SRP)
1TB: RM649 (SRP)
Positives
+ Translucent shell is a refreshing change from boring external SSD enclosures
+ Copper heatsink is effective to enable great sustained performance
+ Good performance maxes out the USB 3.2 Gen 2 interface
+ Comes included with recovery software
Negatives
- No encryption or security features
- Could probably be physically smaller
KLEVV recently sent us the KLEVV R1 Portable SSD, a rather unique-looking external SSD that seems to feature a PCIe NVMe SSD within its funky-looking enclosure. Promising transfer rates of up to 1000MB/s, KLEVV is not gunning for the throne in terms of performance — that goal would the KLEVV S1's instead — and is probably meant to entice the market with its value for money. But wait, is it really good value for money? Well, let's give it a spin.
Video
If you prefer watching the video review of this product, we made one for you.
Unboxing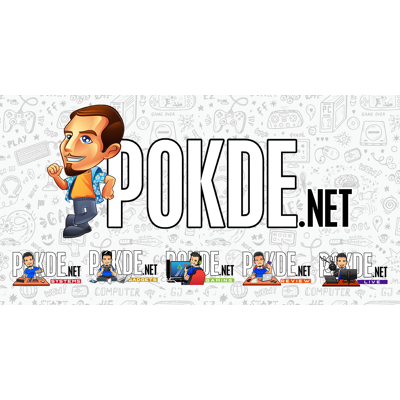 We can see that KLEVV went with their signature blue and gray aesthetics. I like that most of the key features of the KLEVV R1 Portable SSD are listed here, although I think a mention of the speeds that the USB 3.2 Gen 2 interface is capable of might entice end users more than just the interface itself, since I believe many of us can't be bothered to remember the speeds of each USB generation.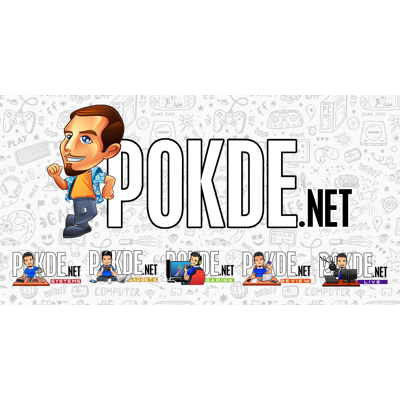 Over on the back we find a list of features, specifications as well as the speeds that the drive is capable of. There will apparently only be two capacities to choose from, 512GB and 1TB, with similar speeds for both drives.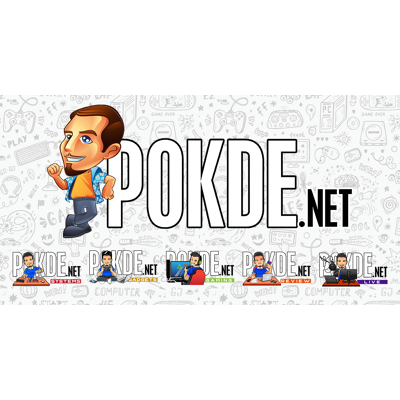 In the box, the KLEVV R1 Portable SSD comes with a interesting two-ended flat cable that's about 50cm in length, which is actually a bit longer than what I expect to come with my external drives. There's also a leaflet with the QR codes to let you download the quick start guide and also the Do Your Data data recovery utility to restore accidentally deleted files. It's nice to see that KLEVV saved some paper by not printing out the quick start guide.
Appearance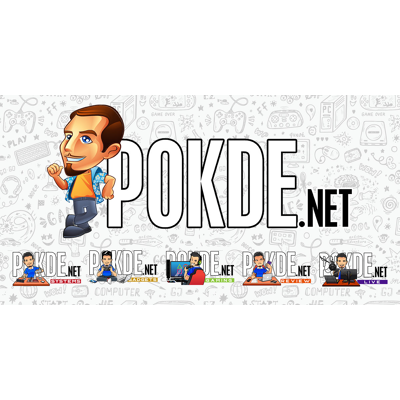 The top surface of the KLEVV R1 Portable SSD features this interesting diagonal pattern running all across it. While it probably would be a great surface to dissipate some heat given all that surface area that the raised lines provide, this is unfortunately made of plastic.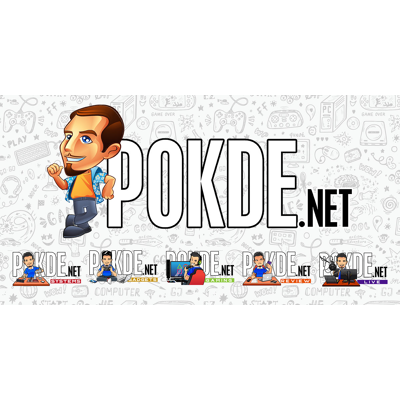 Over on the under side we have a translucent plastic shell that showcases the copper heatsink within. You can also see the perforations along the sides that allow for some semblance of heat dissipation, although whatever airflow they provide over the copper heatsink is probably negligible. The fabric KLEVV tab is also here to add a touch of style, while more creative users might attach a keychain to it for some added convenience.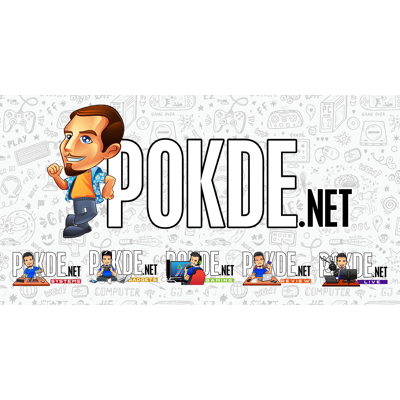 At the ends we can see the translucent plastic meeting the opaque black plastic, with a USB-C port in between. As mentioned earlier, the cable comes with two ends, so one USB-C end goes here, while the host connection can either be a USB-C or USB-A one. There's also a little status LED here to indicate drive activity and the connection status.
Specifications
KLEVV R1 Portable SSD
Capacity
1TB (953TB usable)
Interface
USB 3.2 Gen 2 Type-C (10Gbps)
NAND Type
SK Hynix 3D TLC NAND
DRAM Cache
None
Controller
Realtek RTS5765DL
Rated speed
Sequential:
Read: Up to 1000MB/s Write: Up to 1000MB/s
Endurance
N/A
Dimensions
107 x 48 x 12.1 mm
Weight
66.5g
Included accessories
Do Your Data Recovery Technician
Warranty
3 years
Test System (ASUS ROG Flow Z13)
Processor
Intel Core i9-12900H, 14C (6P + 8E) / 20T @ up to 5.0GHz, 24MB cache, Intel 7
RAM
Up to 16GB LPDDR5-5200, onboard, dual-channel
Graphics
Intel Iris Xe Graphics, 96EU @ 1.45GHz
NVIDIA GeForce RTX 3050 Ti 4GB GDDR6, 35W TGP (40W with Dynamic Boost)
Storage
1TB WD SN PC735 M.2 PCIe 4.0 x 4 NVMe SSD, M.2 2230
Display
13.4″ 16:10 FHD (1920 x 1200) 120Hz Sharp LQ134N1JW54 IPS display
Adaptive Sync, Pantone Validated, 100% sRGB, 500 nits, Dolby Vision support, touch screen, stylus input
1 x USB-C, DisplayPort Alt Mode, G-SYNC (USB 3.2 Gen 2)
1 x USB-C, DisplayPort Alt Mode (Thunderbolt 4)
Connectivity
Intel Wi-Fi 6E AX211, WiFi 6E + Bluetooth 5.2
1 x XG Mobile Interface (PCIe 3.0 x8 + USB 3.2 Gen 2 Type-C)
1 x Thunderbolt 4
1 x USB 2.0 Type-A
1 x microSD card reader, UHS-II
1 x 3.5mm combo audio jack
Performance
The KLEVV R1 Portable SSD supports USB 3.2 Gen 2 speeds, which means speeds of up to 10Gbps. The USB-C connection assures compatibility with most Android, macOS and Windows devices, but it is worth mentioning that it also depends on which Android device you are using. For example, my POCO F2 Pro which has a USB 2.0 Type-C interface, fails to deliver enough power to the KLEVV R1 Portable SSD, while the ROG Phone 5, with its insane USB 3.2 Gen 2 interface works flawlessly. The ROG Phone series are probably the best phones to use with the KLEVV R1 Portable SSD anyway, since it is one of the few Android devices with USB 3.2 Gen 2 support.
Synthetic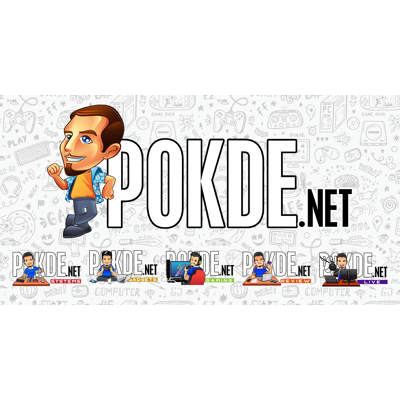 The KLEVV R1 Portable SSD manages to exceed its rated speeds of 1000MB/s for both read and write, with rather decent random speeds as well. In fact, it outperforms the Kingston XS2000, which had faster read and write speeds, but slower speeds when it came to 4K than the KLEVV R1 Portable SSD.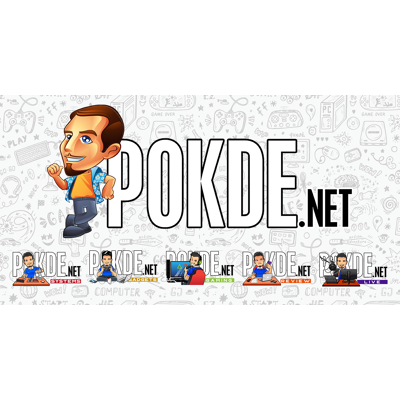 We see a more modest showing in AS SSD, but the sequential and 4K speeds are still very good. It does however suffer from slightly higher access times, which was actually noticeable as we tried to run our Final Fantasy XIV benchmark off the KLEVV R1 Portable SSD. More on that later.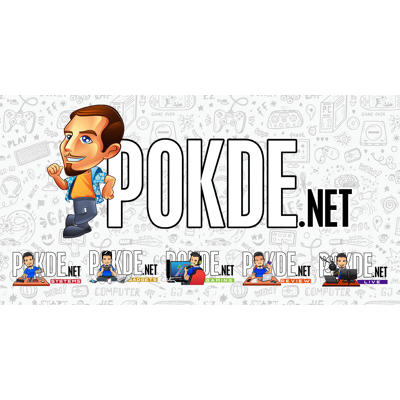 Similar performance numbers are observed in Anvil's Storage Utilities, with good speeds for sequential and also 4K.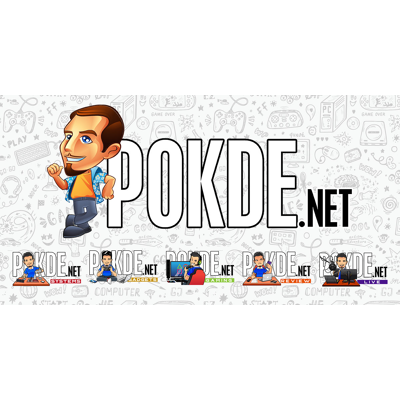 What surprised me the most was how consistent the performance over the 85 minutes it took to fill up the drive. The average speed of 877.8MB/s is actually higher than what we have seen in our last external SSD review, so I definitely consider this a great drive if you plan on copying massive files to and fro the drive frequently.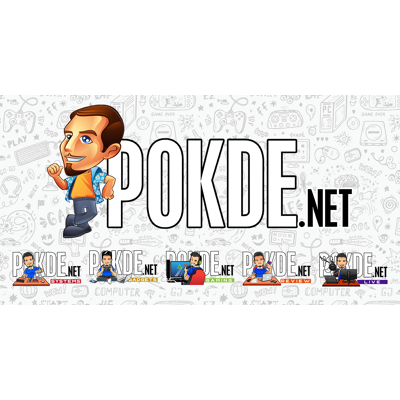 Thermals were also well controlled, thanks to the copper heatsink. The highest temperatures we observed on the surface were close to 60°C, which is pretty toasty, but as you can see there was no throttling going on here. In normal use you won't usually see that kind of temperatures anyway, so you can rest assured that you won't burn a hole through your desk anytime soon with the KLEVV R1 Portable SSD.
Real World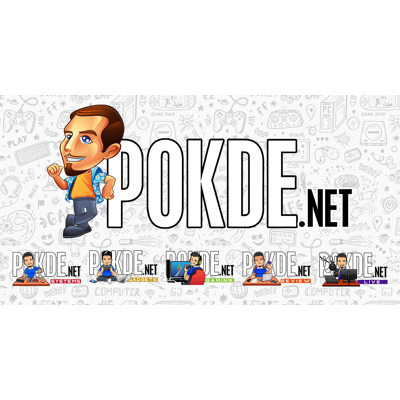 The KLEVV R1 Portable SSD is able to deliver relatively good loading times, but we observed slight delays when firing up the settings menu of the Final Fantasy XIV benchmark tool. I guess you can run games off the KLEVV R1 Portable SSD just fine, but just be a bit more patient if that's your desired usage scenario.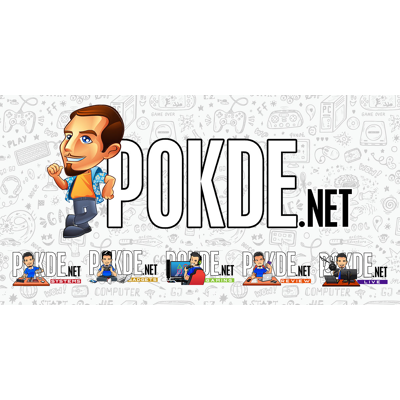 I am definitely willing to be more patient with the KLEVV R1 Portable SSD though, considering that it is currently the most affordable external SSD we have tested yet. Coming in at around RM0.63 per GB, that's a fair bit lower, and definitely bodes well for more widespread adoption of external SSDs in place of external HDDs for bulk storage on the go.
User Experience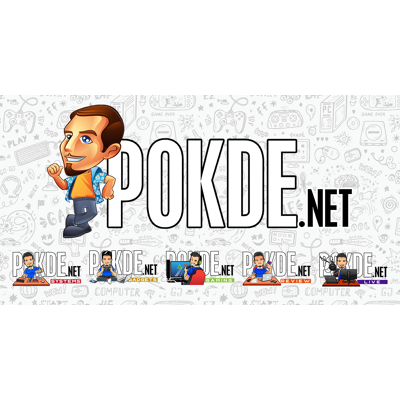 The KLEVV R1 Portable SSD's fettuccine-like cable has a little clip to help you adjust the asymmetrical lengths of the USB-C and USB-A cables, but I feel like it doesn't do much. The cables still end up being quite a mess, and I wish KLEVV actually offered a shorter USB-C cable for portability's sake, since I do believe that anyone who buys the KLEVV R1 Portable SSD is probably going to carry it around with them to be able to enjoy the fast transfer speeds when on the go.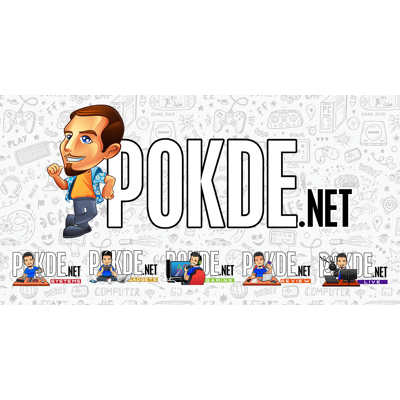 The status LED is also quite bright and helps to assist you in determining when you can freely pull it out. While I do recommend safely removing the KLEVV R1 Portable SSD from your system, simply due to the fact that the KLEVV R1 Portable SSD contains so much more data than your average thumb drive, the LED does remain static when there isn't any drive activity… You can just pull it out, but don't blame me when crap hits the fan.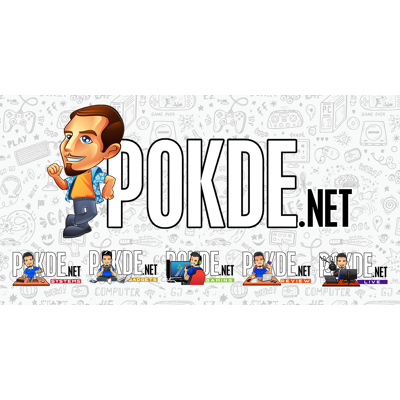 Speaking of crap hitting the fan, you don't exactly have to worry about the thermals of the drive. The copper heatsink under the translucent plastic cover really does a pretty good job. As noted during the AIDA64 Linear Write test, no throttling was observed. And say if you want to swap out the SSD, you can too, since the KLEVV R1 Portable SSD features a standard M.2 2280 PCIe NVMe SSD under the sleek copper heatsink, which lets you reuse the KLEVV R1 Portable SSD's enclosure with a larger SSD. Unfortunately, changing to a faster SSD won't give you faster speeds, since you are literally at the limit of the USB 3.2 Gen 2 interface with the KLEVV R1 Portable SSD already.
Moving on to the software aspect of things, KLEVV bundled the Do Your Data Recovery Technician with the KLEVV R1 Portable SSD, letting you recover deleted, formatted or even corrupted data. This is probably a nice thing to have, since removable media don't get a Recycle Bin, and everything that's deleted just gets permanently erased with no way to restore it. If you were to buy it, it will cost you a cool $89 for a lifetime license. That's quite a value addition to the package.
Conclusion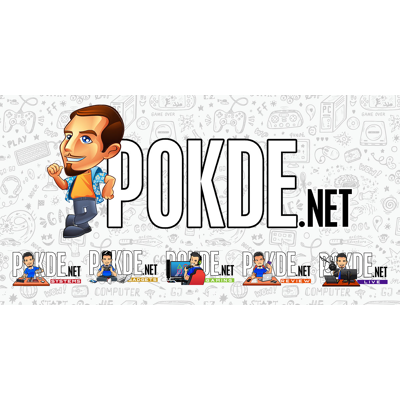 The KLEVV R1 Portable SSD is available right now for just RM649, which I would say is a very reasonable price for the KLEVV R1 Portable SSD. It performs better than I expected, delivering consistently high speeds as the drive filled up from 0% to 100%. While I have tested faster external drives, they usually aren't able to deliver this sort of consistent sustained performance. It seems KLEVV optimized the KLEVV R1 Portable SSD to deliver stellar sustained performance, which I do appreciate.
My only gripe would be the fact that the copper heatsink is hidden under plastic, instead of allowing it to dissipate the heat more freely, but as our tests have shown, it worked perfectly fine with the little perforations along the sides. If you are particularly paranoid about losing your sensitive data, the KLEVV R1 Portable SSD is also not the drive for you as it doesn't have any hardware encryption support. But I think for the price, the KLEVV R1 Portable SSD is not meant for those who want to carry around confidential information on the drive anyway. As an affordable, good looking portable SSD with great performance, the KLEVV R1 Portable SSD definitely deserves our Golden Pokdeward.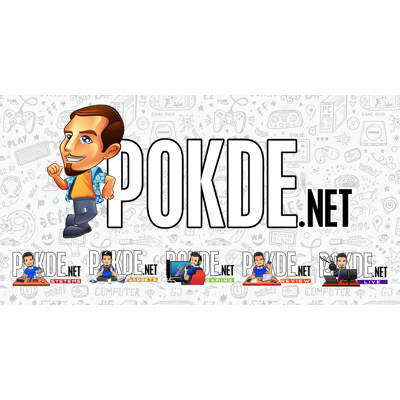 Our thanks to ESSENCORE for sending us the KLEVV R1 Portable SSD for review.