Review
MSI Prestige PS42 8RB review — expanding horizons for MSI!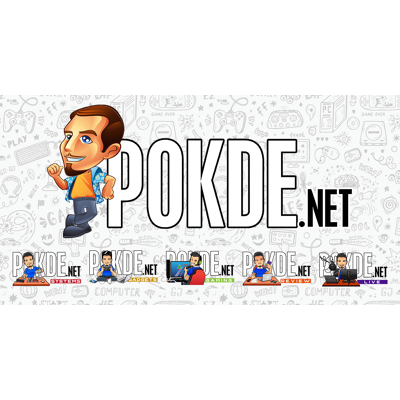 Positives
+ Very premium packaging
+ Easily portable dimensions and weight
+ High screen-to-body ratio
+ Great performance across the board
+ Doesn't get hot unless pushed hard
+ Decent battery life
+ Nice screen with tiny bezels
+ One of the best keyboards in a laptop of this size
Negatives
- Cramped trackpad
- Webcam location is sub-optimal
- No Thunderbolt 3 or USB 3.1 connectivity
- WiFi speeds are limited
- Severe flexing when pressure is applied on certain areas
Introduction
MSI is a brand you would associate with gaming laptops more than any other brand, because their laptop lineup is made up of mostly gaming systems. But they do have an excellent Prestige lineup, and we have actually taken a look at a previous variant that seems pretty much like their gaming laptops, except that they come in silver and toned down specifications. Not the MSI Prestige PS42 8RB we are looking at today though. This is definitely an notebook that's designed for productivity, rather than a repurposed gaming laptop.
Unboxing
The packaging is very much like the premium package that the MSI GS65 Stealth Thin came in. The laptop comes in its own premium box, while the charger comes in more standard brown cardboard packaging. And it comes with a briefcase-style bag too. Haven't seen one of those in a long time.
The notebook is wrapped in a reusable fabric wrapper. Kudos for that!
Once you unpack everything — there really isn't much to unbox — you get your MSI Prestige PS42, a really compact 65W charger and some standard documentation. And that bag too.
Appearance
The MSI Prestige PS42 looks pretty much like every MSI Prestige laptop that came before it. But better. The MSI Dragon logo is etched into the silver aluminium, the latter which is a signature of the Prestige series. The MSI Dragon logo was never used for the Prestige lineup, so this is an interesting development.
Despite its thin 15.9mm thin design, MSI has somehow managed to cram two fans which intake air through the well perforated bottom panel of the MSI Prestige PS42. MSI also made sure to add plenty of rubber feet to raise it well off whatever surface you place it on.
The back is where you will find some plastic used. The rest of the MSI Prestige PS42 is made out of aluminium. Perhaps plastics are just a lot easier to mold for the curves around the hinge?
Speaking of the hinge, the MSI Prestige PS42 features a 180° hinge. I have yet to discover a use for laptops that can fold flat, but if you are into that kind of thing, this notebook can give you just that.
MSI designed the MSI Prestige PS42 around the 14″ display with 5.7mm thin bezels. The MSI Prestige PS42 sports a high 80% screen-to-body ratio which bodes well for portability. The keyboard looks pretty standard, but has huge keys unlike most notebooks. The trackpad is smaller than most, probably a sacrifice MSI had to make when they decided to use the nice large-sized keys for the keyboard.
Specifications
CPU
Intel Core i7-8550U @ 1.8 GHz (up to 4.0 GHz Turbo Boost)
RAM
16GB (1 x 16GB SODIMM) 2400 MHz DDR4
GPU
NVIDIA GeForce MX150 2GB GDDR5
Storage
256GB Samsung PM961 M.2 PCIe 3.0 x4 NVMe SSD
Software
Microsoft Windows 10 Home
MSI Dragon Center
MSI System Control Manager (SCM)
MSI True Color
MSI Battery Calibration
Nahimic 3
Connectivity
WiFi 802.11ac 1×1
Bluetooth 4.2
2 x USB 3.0
2 x USB Type-C (USB 3.0)
SD card reader
Display
14.0″ FHD (1920 x 1080) IPS-level
1 x HDMI 1.4 ([email protected])
Audio
2 x 2W speakers
1 x 3.5mm combo jack
Power
65W power adapter
50 WHr 4-cell Li-Po battery
Dimensions
322 x 222 x 15.9 mm
Weight
1.19 kg
Performance
There isn't much to complain about the MSI Prestige PS42, in terms of performance, at least. The PCIe NVMe SSD in this machine is blazing fast, albeit a little small. 256GB is like the bare minimum when it comes to a daily machine. There is no room for a SATA slot in here though, so if you want to upgrade, you will have to pick from either M.2 SATA or M.2 PCIe SSDs.
We have already experienced the very satisfactory performance of the Intel Core i7 8550U in our review of the ASUS ZenBook 13 (UX331UN), and once again, it doesn't disappoint. It is really amazing to look back at the days when we were stuck with dual-core processors in machines of these size. And look where we are now.
GPU performance is good too, thanks to MSI's decision to include the beefier variant of the NVIDIA GeForce MX150, the 1D10 variant. This variant trades heat and power consumption for better gaming performance, and we would say that it makes a pretty good laptop for some casual gaming.
We actually put that to the test by playing some Overwatch. Notably, performance wasn't exactly spectacular, with the MSI Prestige PS42 struggling to push 30 fps at the Epic settings, but that's not what the MSI Prestige PS42 is supposed to do. The MSI Prestige PS42 can easily handle Medium settings, or even High if you tweak the render scale setting. Thermals are on the high side, but we can clearly hear the fans trying their utmost best to push out the heat from the system. No major slowdowns were detected so we will give it a pass, despite the CPU throttling down a tad in our 30-minute session.
DOTA 2 is yet another game which we believe will be a pretty good test of the MSI Prestige PS42's gaming performance. The experience was much better here, with very respectable frame rates. While the temperatures are even higher than we observed in Overwatch, there was no throttling detected. The gaming experience was very smooth and I actually won the game playing on this laptop.
MSI definitely put some of their experience in designing a good gaming laptop into the MSI Prestige PS42. Few ultrabook-class laptops have a dual-fan cooling system, and much fewer have two distinct heatsink arrays. And these here do a great job. Only the upper left corner and the array of vents above the keyboard heats up when gaming, with the rest of the palm rest area very comfortable to touch. In normal usage, the MSI Prestige PS42 barely heats up, and can be used on your lap without worrying about frying your precious jewels. The fan noise is very tolerable, even when running at full tilt.
In 30 minutes of web browsing and some YouTube, the battery only dropped a mere 12%. A pretty good showing. I had the screen running at 50%, the keyboard backlighting at 50% brightness and the volume at 50% brightness. Four to five hours of continuous use shouldn't be an issue with the MSI Prestige PS42.
User Experience
Let's talk about the screen first. The slim bezels make for a pretty compact laptop as you might have realized when we were checking out the design. While MSI didn't boast of any information regarding color gamut coverage, the MSI Prestige PS42 delivers pretty good colors, as it should as a member of the prestigious Prestige series. It does come with MSI True Color too for easy switching between optimized color profiles. We have no complaints as a casual user, so perhaps only the nitpicky will have issues with the panel here.
The slim top and side bezels have forced MSI to place the webcam in the only place where there is room for it: the lower bezel. This positioning is actually one of the worst if you often do video calls from your laptop, as the angle is very unflattering. If you need it just to send the message across, it will work just fine, but if you want to look your best, you will have to look away.
Then, the keyboard. This keyboard is actually pretty awesome. It's shared with the MSI GS65 Stealth Thin, and that is one of my favorite laptop keyboards to date. It doesn't have the most travel, but it has a tactility which I find really satisfying. All the important keys are also huge, which is great for typing. The perforations above the keyboard flanking the power button are actually air intakes rather than speakers, as one might assume.
You will be only getting white backlights here, unlike on MSI's gaming-oriented designs. That's pretty understandable considering no sane person would turn on RGB in a meeting room. The keyboard, while great, isn't perfect though. The rightmost column of keys features an unconventional arrangement, so you might take some time to get used to them. Still, those keys aren't going to be commonly used, so they do not detract too much from the experience.
The build quality is a sore point of the MSI Prestige PS42 though. The area above the keyboard and the lower right palm rest flex rather severely when pressed with force, but luckily those aren't areas you will be pressing down on frequently. The keyboard area is pretty good if you don't try your luck by pressing hard just to see it flex.
I love laptops with a fingerprint scanner, and the MSI Prestige PS42 has one. Instant win, right? Not really. For starters, the fingerprint scanner takes a tad longer to identify my fingerprint than some of the other laptops I have tested. Also, its location in an already cramped touchpad makes the touchpad even more limited. I kept swiping over the fingerprint scanner when using the touchpad, and the pointer just stops tracking abruptly. On the bright side, the clickers are hidden under the lower edge of the touchpad, and they are tactile and are excellent to press.
Audio is serviceable, with Nahimic 3 enhancing the quality. The speakers fire downwards, so you would get the best results with a hard surface under the MSI Prestige PS42. They can go loud, but there really isn't any bass here. It won't replace your desktop speakers, but you can enjoy some videos without complaining too much about the audio quality. Gaming with the speakers is an acceptable experience too. You can plug in headphones to take advantage of Nahimic's surround sound effects.
The array of connectivity options that MSI packed into the MSI Prestige PS42 isn't amazing, but it is definitely sufficient. A Thunderbolt 3 port, or at least a USB 3.1 (Gen2) would have been nice to see. But at least you won't be stuck relying on dongles with the two USB 3.0 ports for your peripherals. Speaking of which, MSI provides no dongles in the box.
If you always use the Kensington Security Slot to secure your laptops, the MSI Prestige PS42 will put you in a rather weird predicament. Most laptops I have seen places the slot close to the rear end, but the MSI Prestige PS42 has it closer to you. It seems like a very unintuitive positioning. Also, there is no LAN port, so no wired Internet connectivity for you. Unless you fork out extra money for a dongle. The full-sized SD card slot is a God-sent for photographers, as certain brands are opting for microSD slots to save space. This laptop is great for photographers to do their editing on the go, as it offers plenty of punch and also a nice screen, so a SD card slot is definitely more welcome than a microSD slot.
Conclusion
Is the MSI Prestige PS42 worth RM4999? If you find yourself carrying your laptop around a lot, yes. The MSI Prestige PS42 is a very portable machine, with compact dimensions and a very back-friendly weight. The performance is also pretty good, delivering sufficient grunt in the svelte body to handle most tasks, and even some light gaming. If I had to change one thing with the MSI Prestige PS42, it would be the storage. 256GB is really limited. MSI could have opted for larger, slower, more affordable PCIe 3.0 x 2 NVMe SSDs, rather than the limited capacity it now offers.
I love the overall design, with the only major weaknesses of this laptop being the pretty serious flex in certain areas and the cramped touchpad. The WiFi performance might also irk those who have faster Internet connections, as it is capped at a theoretical 433 Mbps. Otherwise, it is a pretty amazing little notebook that delivers a lot more than you would expect from its sleek profile.
Our thanks to MSI Malaysia for providing the MSI Prestige PS42 used in this review.