Apple Introduces New Accessibility Features For People With Various Disabilities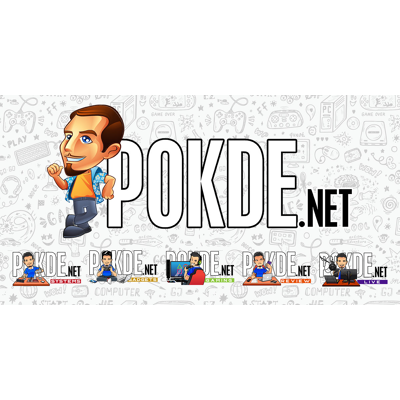 Apple Introduces New Accessibility Features For People With Various Disabilities
In line with Global Accessibility Awareness Day (GAAD) this year, Apple is introducing various new accessibility features to enable person with disabilities to use iPhone or iPad with greater ease. "At Apple, we've always believed that the best technology is technology built for everyone," said Tim Cook, Apple's CEO. "Today, we're excited to share incredible new features that build on our long history of making technology accessible, so that everyone has the opportunity to create, communicate, and do what they love."
The first feature, intended for cognitively-disabled, is called Assistive Access. This mode will greatly simplify the interface of the phone to reduce the cognitive load of the user – for example, the camera app will simply get reduced down to two buttons: take a photo, and exit the app. This mode is available under Calls, Messages, Camera, Photos and Music app and features high-contrast, large texts and provides tools for the supporters to customize the experience for the user.
Next feature puts focus on person with speaking difficulties, such as those diagnosed with ALS (amyotrophic lateral sclerosis), with two new features called Live Speech and Personal Voice. Live Speech provides a text-to-speech mode for users to type what they want to say, and the device will speak the text directly in the FaceTime call to the other end of the call. Users can also save commonly used phrases to quickly respond to conversations.
Personal Voice meanwhile takes the person's voice, who is at risk of losing the ability to speak, to recreate the voice in text-to-speech forms once set up through a 15-minute process of recording randomized text prompts. This utilizes the on-device machine learning so the processing is done locally, reducing privacy concerns.
For blind or low-vision users, the Detection Mode (Point and Speak) enables AR-based text detection on buttons in home appliances, such as the control panel in microwaves. The phone will read aloud the text of whichever button being pointed by the finger – and this feature is built right into the magnifier app.
There's also additional accessibility features, including:
Deaf or hard-of-hearing users can pair Made for iPhone hearing devices directly to Mac and customize them for their hearing comfort.
Voice Control adds phonetic suggestions for text editing so users who type with their voice can choose the right word out of several that might sound alike, like "do," "due," and "dew." Additionally, with Voice Control Guide, users can learn tips and tricks about using voice commands as an alternative to touch and typing across iPhone, iPad, and Mac.
Users with physical and motor disabilities who use Switch Control can turn any switch into a virtual game controller to play their favorite games on iPhone and iPad.
For users with low vision, Text Size is now easier to adjust across Mac apps such as Finder, Messages, Mail, Calendar, and Notes.
Users who are sensitive to rapid animations can automatically pause images with moving elements, such as GIFs, in Messages and Safari.
For VoiceOver users, Siri voices sound natural and expressive even at high rates of speech feedback; users can also customize the rate at which Siri speaks to them, with options ranging from 0.8x to 2x.
Pokdepinion: That's plenty of new features to take in. I can see most of them proving to be very useful for person with disabilities.